Jae Sabol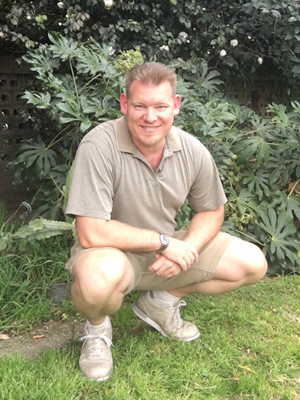 One Community Executive Director and Founder, Community Building Expert, Entrepreneur, and Web Designer: Jae is the Executive Director of One Community, an honors student, lifetime learner, and an entrepreneur with over 15 years experience building successful businesses. Jae's vision of sustainability and a "new way to live" began in the 90's and grew into his life's work through a series of life-changing events and 1000's of hours of education accumulating over 70 certificates of qualification in holistic living, nutrition, and psychology. The last 10 years Jae has spent specifically focused on and studying the social and psychological aspects of social change, leadership, personal achievement, and community building including training and experience in organizational management, strategic business development, systems creation and implementation, negotiation, team building, consensus, marketing, child education, learning strategies, life coaching, and ultimately how and why to create for The Highest Good of All.
ONE COMMUNITY EXECUTIVE DIRECTOR AND FOUNDER
Over 18 years ago Jae had a vision to design and demonstrate a new way of living sustainably and holistically. Starting with the Duplicable City Center and an idea for demonstrating 7 different sustainable building models in one place, complete with off-grid energy and home-grown organic food, Jae dedicated his life to evolving the idea into the world-changing vision it has become. This evolution continued throughout a career of personal development and working with top achievers including Olympic athletes and successful business people from every walk of life. After a 2-year search to find the perfect property, Jae identified it in 2010 and officially launched and founded his life's work as "One Community" and began the process of building what is now a global team.
Since then, Jae has averaged over 40 hours a week facilitating the development of One Community with the Pioneer Team and One Community Volunteers and Consultants. He first shared the One Community vision through a self-designed and launched website in October of 2010, in May of 2011 One Community was incorporated, and in June 2012 One Community received its 501(c)3 non-profit status. Through Jae's leadership, the website has grown to 100s of pages of open source resources and the One Community all-volunteer team has developed from just Jae to a constantly growing global cooperative. This cooperative now includes people from every continent and tens of thousands of hours of collaboration and development creating the One Community evolution of sustainability and global transformation engine.
COMMUNITY BUILDING EXPERT
Jae has a lifetime of experience working and collaborating with a uniquely diverse social, business, and peer group from high school to college to his years as an entrepreneur. He has led and organized groups ranging from just a few to 100's through leading organizations, volunteer work, organizing group events and large-scale group motivational calls, and helping people from all walks of life to succeed in business and in life. Jae has also completed two consensus trainings, countless courses on negotiation, coaching and leadership, as well as successfully building 3 businesses. Since 2010, Jae has been uniquely applying his broad community building and life experience full-time to organizing and coordinating the diverse and global cooperative of volunteers working together to make One Community a reality.
ENTREPRENEUR
Jae invested 3 years in working towards a college engineering degree before a near-death experience placed him firmly on the One Community path. Leaving college, Jae moved to California and started a co-owned holistic health business where he and his business partner expanded 3 times in the first year. Selling his share in that business, Jae then started his own business, incorporated, and again expanded four times in just 3 years until he was owner/operator of a custom designed 2400 square foot clinic with a staff of 5 catering to business professionals and Olympic athletes alike.
To provide more time to create One Community, and with dreams of sufficient income to fund One Community himself, Jae sold his business in 2007 and joined a whole food juice network marketing company. Applying his holistic health knowledge, business and marketing skills, and leadership experience, Jae became the West Coast leader for the company and helped design their print and internet marketing materials, flew around the country teaching health seminars, and at one point led the fastest growing team in the company. He spent 3 years doing this and building sufficient residual income to minimize other paid work so he can now invest himself full-time as a non-profit volunteer for One Community.
WEB DESIGNER
Jae is a self-taught website designer 3 times over and the main creator, and one of the primary and on-going editors, of the One Community website. Jae's first website he designed was with DreamWeaver for his holistic health business in 2005. Web design back then was very different than it is now and, in 2010 when Jae launched the One Community project, new and much more creative options were available. Exploring these, he taught himself and build the first One Community website with a new platform from Apple called iWeb. Just 1 year later, however, support of the iWeb design engine was fading and one of the consultants to the One Community project introduced Jae to web design with WordPress. Needing a more universally accepted and flexible web design tool, Jae again started over and learned what was needed to design and continue development of what is the current One Community website. Through his years of web design, Jae also taught himself graphic design with PhotoShop, video editing with Final Cut Pro and iMovie, and a diversity of other design and editing software skills and tools.
JAE'S JOURNEY TO ONE COMMUNITY
Jae's passion and purpose is to create this:
My vision for One Community began with a near-death experience at the age of 20. At that point I didn't know how I was going to achieve One Community, or even that it would be called "One Community," but I knew that as individuals, and as a species, we were capable of creating something very different from the way we are living now.
Almost dying changed my life, caused me to leave behind my college engineering aspirations, and set me on a self-improvement and entrepreneurial path instead. Newly inspired to walk a path different than the "traditional path," a path of working 40 years at a desk with 2-3 weeks of vacation and the best years of my life behind me by the time I could retire, I spent years developing something better for me and for others too. 
Personal and One Community development started with my taking classes in holistic health, psychology, life coaching, the science of achievement, and business development. I also became a very successful entrepreneur and holistic health coach owning and operating a 6-figure coaching clinic where I had the pleasure of using and further developing my organizational, leadership, and business skills while I continued to develop the vision of One Community.
From 2006 to 2008 I had a series of additional life transforming events (including the birth of my son) that made it clear that the time had come to take the next steps toward building what I'd been envisioning, discussing, and outlining over the previous decade. I sold my clinic to create more time in my life for this and began what turned out to be a 2-year search for the perfect property from which to launch this vision of a new way to live and sustainable sustainability. By the time I identified the property in 2010, I was financially ready to fully dedicate myself to this creation and I've been investing anywhere from 20-80 hours a week into organizing and developing One Community ever since.
MEETING JACK REED
Something I consider very significant to my process of recognizing what One Community truly is meant to accomplish, was meeting Jack Reed (now a consultant to the project) and reading his book, The Next Evolution, in 2011. Jack spent three years with a team working together to design what he describes as a model for living for The Highest Good of All that is capable of completely transforming life as we know it on this planet. When I read the book, the model was almost identical to what I'd spent the last 15 years creating and outlining on this website – so identical that even some of the same quotes from our website and many of the same studies I'd encountered in my holistic health path were included. What was different was the clear intent that the reason for creating a "One Community" or "Next Evolution" wasn't just to demonstrate and share comprehensive sustainability and a better way of living, it was to specifically transform the entire planet by bringing together people interested in living and creating for The Highest Good of All and teaching others how to do it too. 
Realizing this was ultimately what we are capable of, and meant to do, and seeing in print a model almost identical to the One Community model, made me come to really feel that what Jack and myself (and probably many others I haven't met yet) are envisioning isn't my model, or his model, it's THE model for the next step in this magnificent and ever evolving human story. Feeling this at the deepest part of my being has added endless fuel to my desire to succeed, an unwavering commitment to the complete vision, and a knowingness that we will achieve it.
CREATING A WORLD THAT WORKS FOR EVERYONE
Thank you for your interest in our project,
Jae