Creating a better planet for us all is possible if enough people want it and choose to participate. Making participation easy enough, affordable enough, and attractive enough is a time-tested approach that has been very successful in traditional marketing models. Using open source principles to apply this idea of "easy, affordable, and attractive" to all aspects of sustainable and self-sufficient living (food, energy, housing, education, for-profit and non-profit economic design, social architecture, fulfilled living, global stewardship practices, etc.) is One Community's approach to creating positive change for what we call "The Highest Good of All."
CLICK IMAGES BELOW FOR OUR MAIN OPEN SOURCE HUBS


Click on each icon to be taken to the corresponding Highest Good hub page.
One Community's physical location will forward this movement as the first of many self-replicating teacher/demonstration communities, villages, and cities to be built around the world. This is the May 28th, 2017 edition (#218) of our weekly progress update detailing our team's development and accomplishments:
Creating a Better Planet for us All
One Community Progress Update #218
Here is the bullet-point list of this last week's design and progress discussed in detail in the video above:
CREATING A BETTER PLANET FOR US ALL INTRO: @0:35
HIGHEST GOOD HOUSING: @6:51
DUPLICABLE CITY CENTER: @8:40
HIGHEST GOOD FOOD: @10:30
HIGHEST GOOD EDUCATION: @11:00
HIGHEST GOOD SOCIETY: @12:03
CREATING A BETTER PLANET FOR US ALL SUMMARY: @12:23
CLICK HERE IF YOU'D LIKE TO RECEIVE AN EMAIL EACH WEEK WHEN WE RELEASE A NEW UPDATE
YOU CAN ALSO JOIN US THROUGH SOCIAL MEDIA


 
ONE COMMUNITY WEEKLY UPDATE DETAILS
HIGHEST GOOD HOUSING PROGRESS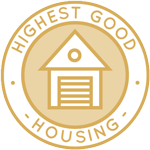 One Community is creating a better planet for us all through Highest Good housing that is artistic and beautiful, more affordable, more space efficient, lasts longer, DIY buildable, and constructed with healthy and sustainable materials:
This last week the core team updated the complete Earthbag Village open source hub with new images and an easier to follow structure. You can see some snapshots of this work here:
The core team also continued updating and revising the Earthbag Village open source AutoCAD files, making them clearer and easier to read.
DUPLICABLE CITY CENTER PROGRESS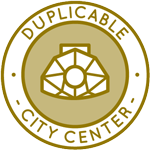 One Community is creating a better planet for us all through a Duplicable and Sustainable City Center that is LEED Platinum certified/Sustainable, can feed 200 people at a time, provide laundry for over 300 people, is beautiful, spacious, and saves resources, money, and space:
This week the core team created these detailed AutoCAD drawings for inclusion in the City Center Footers, Foundation, and Flooring tutorial.
And we created and added this new render image for the Duplicable City Center Dining Dome kitchen area to the site. Render updates included placing structural columns, adjusting lights, updating the texture of the floor and the color of the dome.
We also continued refining the City Center Control and Automation Systems overview image for the online book, you can see one of our brainstorming images and the polished version of this new layout here:
Haoxuan "Hayes" Lei (Structural Engineer) and Shuna Ni (Masters of Mechanical Engineering and Civil Engineering PhD), now joined by Aravind Vasudevan (BA Mechanical Engineering), also continued their work on the City Center structural engineering. This week's focus was more research and modeling for the the central dome connectors, additional wind calculations, and updating the structural engineering Master File.
Ramya Vudi (Electrical Engineer) and Shubham Agrawal (Electrical Engineer) continued their work on the City Center energy details with Mike Hogan (Automation Systems Developer and Business Systems Consultant. This week's focus was more content for the tutorials and discussion and further development of the layout details shown here.
Jin Yu (Structural Engineering Designer) also completed her 14th week working on the City Center Footers, Foundation, and Flooring tutorial. This week's focus was writing content for the workflow section, some of which you can see in these behind-the-scenes screenshots.
HIGHEST GOOD FOOD PROGRESS
One Community is creating a better planet for us all through Highest Good food that is more diverse, more nutritious, locally grown and sustainable, and part of our open source botanical garden model to support and share bio-diversity:
This last week, the core team created 2 additional new images for the Sustainable Food Nutrition Calculations page and one additional image for the Food Self-sufficiency Transition Plan page, as you see here:
HIGHEST GOOD EDUCATION PROGRESS
One Community is creating a better planet for us all through Highest Good education that is for all ages, applicable in any environment, adaptable to individual needs, far exceeds traditional education standards, and more fun for both the teachers and the students:
This last week the core team completed the final 75% of the mindmap for the Contribution Lesson Plan and the final 50% of the mindmap for the Cosmos Lesson Plan, as you can see here. This completes all 52 mindmaps, one for each of our 52 lesson plans!
And continued the process of a final proofreading and editing of all 52 lesson plans. This week we completed the Work Lesson Plan and the Beliefs Lesson Plan. This brings us to 22 of 52 finished, which is 42.3% completion.
We also began working on the renders for the Ultimate Classroom projection dome feature. This included learning how to map photo textures to curved surfaces by watching the "Google SketchUp For Dummies" video (created by Aidan Chopra) and applying what we learned to place a projected image for the Ultimate Classroom dome ceiling, as shown here.
And the core team updated the Ultimate Classroom with new render positions, as you can see here:
HIGHEST GOOD SOCIETY PROGRESS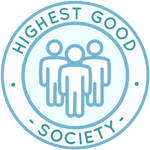 One Community is creating a better planet for us all through a Highest Good society approach to living that is founded on fulfilled living, the study of meeting human needs, Community, and making a difference in the world:
AND WE PRODUCED THIS WEEKLY UPDATES BLOG – CLICK HERE TO SUBSCRIBE
FOLLOW ONE COMMUNITY'S PROGRESS (click icons for our pages)


 
INVESTOR PAGES
GET INVOLVED
CONSULTANTS     ●     WAYS ANYONE CAN HELP     ●     MEMBERSHIP