One Community Consultants and Volunteers: Cocreating & Working Together for World Change
One Community seeks to create and strengthen win-win relationships with other forward-thinking people and organizations throughout the world. Our purpose is to work with those who agree with our four-phase global change strategy and desire to help us in our mission to demonstrate and open source free-share all that we do to provide non-profit leadership and a blueprint for global living for The Highest Good of All. The like-minded individuals and organizations below are the people we are working with now, and will proudly refer everyone to in the future, as our model continues to evolve and expand globally.
WELCOME TO OUR NEWEST CONSULTANT AND VOLUNTEER MEMBERS
MIHAELA PINZARU!!!
SATISH RAVINDRAN!!!
DAVID OLIVERO!!!

RELATED PAGES
JOIN THIS TEAM    ●   CORE TEAM    ●    ORGANIZATIONS    ●    GET INVOLVED
CONSULTANTS TO THE ONE COMMUNITY PROJECT
Adrienne Gould-Choquette – Mechanical Engineer: Adrienne has a B.S. & M.S. in Mechanical Engineering from the University of Rhode Island, and has completed graduate coursework at Harvard University in Sustainability studies. She is a licensed Professional Engineer and LEED Green Associate. Her career path has taken her on an amazing journey which includes Ultra High Purity Engineer for Lucent Technologies, Multilevel Interconnect Development Engineer for Bell Labs, Professor and Program Director for Emerging Technologies at the State College of Florida, and presently, Principal Engineer for Adicot, Inc., a consulting engineering firm. Adrienne was awarded two patents for her innovative contributions to the Tungsten CVD process for low-temperature manufacturing applications; and was named Florida's 2012 Post-Secondary Educator of the Year in part because of her role as founding director of her college's Alternative Energy program. Her biggest joy and proudest accomplishment is her role as mom to her two sons, Riley and Miles. In their spare time, Adrienne and her husband restore homes to their former glory. Their most recent project was a complete restoration of a 1950s mid-century modern; preserving the architectural integrity of the original design while transforming the home into to a modern, highly energy efficient structure. Adrienne has been been a vegetarian for over 25 years, an avid yogi, and, through her research, an avid proponent of a sustainability in all aspects of life. When looking for a way to give back, she found that her skills and passions were directly inline with One Community's vision and mission, joined the One Community Team, and contributed by helping create the Standardized CAD Tutorial, structure, and file and version 2.0 of the HVAC design for the Duplicable City Center.
Alena Thompson – Mechanical Engineer: Alena graduated from Embry-Riddle Aeronautical University where she received a Master's Degree in Mechanical Engineering with a focus in Robotics as well as a Bachelor's Degree in Engineering Physics. She has consistently applied her problem solving abilities in the Aerospace Industry through her work at Lockheed Martin, SpaceX, Sierra Nevada Corporation and the Naval Research Laboratory. Along with her strong desire to explore new frontiers, leading Alena to focus on the exploration of space, she has also remained grounded in her community. After receiving a full scholarship from the Bill and Melinda Gates Foundation, Alena set her sights to help others receive the resources they need to reach their full potential. This desire to aid others extended beyond the microcosm of her University. In 2011, Alena embarked on a trip to Haiti to implement a solar powered water purification system.As a member of the One Community team, Alena helped design version 3.0 of the net-zero water-saving community bathroom model.
Amber Berg – PhD Eco-applied Psychology & Licensed Acupuncturist: Dedicated to healthy living and the environment, Amber has a diverse background of education and experience in both fields. She has a PhD of Eco-Applied Psychology, Masters of Science in Oriental Medicine, Bachelor of Arts in Animal Behavioral Psychology degree, and is a Licensed Acupuncturist. She also minored in Business and has over 6 years experience as a property manager and 5 years experience as the Chief Operations Manager of an eco-adventure activity provider in Hawaii. She has been published in the "American Acupuncturist" journal and is a Certified EMT as well. As a One Community consultant, Amber is responsible for almost all of the research that went into the Montessori, Waldorf, Orff, Reggio, Multi-Intelligences, and Bloom's Taxonomy sections of the Education for Life Program.
Amira Kessem – Mechanical Engineering Student: Amira spent her childhood in an alternative school called a "democratic school," where she experienced first hand what life can be like when people have an abundance of free time and resources. This has made her passionate about changing the world in that direction. She chose to study engineering because she believes it is a way in which she can make a difference. She also volunteered weekly for about 6 months with One Community for the same reason. In that 6 months Amira conducted crucial research for both the vermiculture eco-toilets designs and then plaster specifics for the Earthbag Village.
Andrew Sadera – Architect Drafter and Student: Andrew is a student of architecture with 5 years architecture drafting experience and the owner/operator of Sadera Designs with experience covering everything from room additions, T.I.'s, custom homes, to new buildings. He has his associates degree in architecture, architectural drafting, CAD and eco building. Andrew's contribution to One Community has been in the design and evolution of the Duplicable Center City Hub including 100s of donated hours developing all the foundational aspects of this building including months of leading and coordinating the design team, complete CAD rendering, space planning, and more.
Dr. Angie Ng – PhD in Applied Social Sciences, with a primary research focus in gender inequality: Angie is an eco-feminist, activist, vegetarian and mom. She has a diverse educational background, having previously completed an Hon. B.Sc. covering Zoology, Biology and Economics and an MA in International Community Development. She also has training and experience in teaching English as a Foreign Language to both adults and children, academic research and business, having at one time been an momtrepreneur. In terms of international exposure, she has lived in various countries in North America, Europe and Asia, and enjoys exploring the world and learning about different cultures and the human experience. She also likes to think that she has a knack for DIY, with her most recent passion being making toiletries from natural products. In addition, she is a certified reiki practitioner. As a One Community volunteer, Angie helped for almost two years as a member of the team creating the lesson plans of the Highest Good Education component of One Community.
Aparna Tandon – Architect: Aparna has a bachelor's degree in architecture from one of India's most reputed institutes and has been engaged in a range of landscape and commercial projects ever since. As an independent architect she has provided design and landscape services to a variety of clients. Aparna is passionate about sustainable architecture and believes in planning for all. She hopes to contribute to society by addressing issues that lead towards sustainable urban environments. She is also an avid photographer and blogs about her travel experiences. Recently relocated to Seattle, WA, Aparna continues to work as an independent architect and chronicles her experiences through photography. As a One Community volunteer, Aparna is helping with landscape design and details for the Compressed Earth Block and Recycled Materials villages.
Aravind Batra – Electrical Engineer and LEED AP: Aravind is the Principal, Senior Electrical Engineer, and serves as Educational Group Manager at P2S Engineering where he leads a team specializing in the design and implementation of sustainable infrastructure. Aravind brings in-depth knowledge from his 20 years of experience with electrical systems requirements to numerous needs assessments, upgrades, renewable energy systems, renovations and new building projects for various educational and municipal institutions. His professional activities include past Treasurer for the Los Angeles Chapter of AEE and recently as a founding member and Membership Chair of United States Green Building Council (USGBC) Long Beach Branch. He is also a member of the Institute of Electrical and Electronic Engineers (IEEE) and the Illuminating Engineering Society of North America (IESNA). Applying this diversity and depth of experience with One Community, Aravind helped with the initial planning for the Duplicable City Center electrical and HVAC planning.
Aravind Vasudevan – Mechanical Engineer: Aravind earned his Bachelors in Mechanical Engineering from one of the top institutes in India, Dayananda Sagar College of Engineering, Bangalore, and his Master's degree in Mechanical engineering from The University of Texas at Dallas. He is Passionate about FEA, CAE, solid mechanics, and has a strong background in mechanics and materials, FEA, Solid Mechanics, Computational Mechanics, Structural Analysis, and handling solid mechanics problems using CAE softwares. He has previously worked at Infosys Limited, Bangalore, India as a Mechanical Engineer for 2 years after his undergraduate course, and is currently working as a research student in the Mechanics of Advanced Materials lab under Dr. Dong Qian, at The University of Texas at Dallas. In his free time, Aravind loves to play sports (Volleyball, Table Tennis, Badminton), hike, indulging in scenic photography, and express his passion for soccer as a fan of FC Barcelona. As a One Community Volunteer Engineer, Aravind is helping with the structural engineering and sustainable HVAC systems for the One Community Duplicable City Center.
Ashwin Patil – Web Developer and Tech Enthusiast: Ashwin has a Bachelor's Degree in Computer Engineering and is now pursuing his Masters in Computer Science from California State University, Chico. He is passionate about web designing and loves to create new websites. Ashwin has experience in designing and developing web applications and also has excellent knowledge of a broad diversity of other web technologies including HTML5, CSS3, JavaScript, Bootstrap, and AngularJs. He is committed to learning, which ensures that he is up-to-date with functionalities of the latest and greatest technologies in his field. Recreationally, Ashwin loves photography, travel, new foods, and combining all three. With a desire to make this world a better place for everyone, and as a member of the One Community team, Ashwin is applying his skills and knowledge helping to create the new One Community search engine, improved aesthetics for all our Open Source Tutorials, and a new Homepage design.
Ashwini Ramesh – Civil Engineer and Project Manager: A Civil Engineer by Profession, Ashwini has her BE in Civil Engineering, Master's Degree in Water Resources Engineering, Post Graduate Diploma in Business Administration, and Higher Diploma in Software Engineering from India. She is also pursuing certification in Construction Project Management from San Diego University. In addition to her extensive education, Ashwini also has over 5 years professional experience in construction planning, scheduling, and monitoring of diverse projects. This has included experience in costing, estimation, project management, ISO quality management implementation and more.An articulate communicator and facilitator, Ashwini takes pride in her ability to assure the smooth progress of any project she engages. She is also a Mom and passionate about making our shared Earth a better and more sustainable place to live by reducing the impacts we humans are having here. Keeping with this philosophy and applying her outstanding knowledge and experience as a member of the One Community Team, Ashwini helped for several months as the overall Project Management of the Earthbag Village (Pod 1).
Avery Ellis – Ecological Designer and Aquaponics Specialist: Avery has a Masters of Ecological Design through SFIA, a BS in Biology from Stockton College, and a Permaculture Design and Teaching Certificate from High Altitude Permaculture in Colorado where he runs an aquaponics business called Integrated Aquaponics. Avery has always dreamed of being a part of an ecovillage from its earliest roots to a productive community and has joined the One Community Consultant Team as a contributor to our aquaponics and greenhouse development with a pledge and desire to join us on the property for several weeks to help with building them too.
Ben Pollock – Full Service Restaurant and Kitchen Designer/Senior Project Manager: Ben has 28 years of design and project management experience in the food service and hospitality industry. Ben established his early design career at an award winning firm for more than 16 years, gaining extensive experience in AutoCAD, concept development, space planning, food service equipment design, and architectural and interior design. In 2002, Ben founded Total Concept Designs, Inc. with renowned architect Ardeshir Bahar. Together they provided full service restaurant kitchen and dining design. In 2010, he brought his extensive knowledge and experience to Webb Design. Thoroughly experienced and passionate in all aspects of the design profession, including sustainable food service design, space planning, construction documents, and construction administration, Ben is also a member of the U.S. Green Building Council and the Construction Specifications Institute. As a member of the One Community team, Ben is applying his decades of experience and expertise to the kitchen design and equipment selection for the Duplicable City Center.
Benjamin Sessions – Strategic Sales and Real Estate Development Entrepreneur and Food Connoisseur: After graduating from the University of Utah in 2005, he and his wife moved to China to focus on investment projects throughout Asia. This experience ignited a passion to travel the world, learn about new cultures, and find business opportunities throughout the globe. Sessions and his wife have traveled to over 40 countries and lived as an expatriate in 3 countries outside of the United States. Sessions volunteers regularly in the community and has served as a board member on multiple not-for-profit corporations that focus on enhancing the quality of life for citizens in his area, Fort Lauderdale, where he serves as the President of his civic association. His passion is cooking and in his free time he regularly seeks out new ways to create delicious and healthy meals. Sessions has taken training courses around the world to learn about different food styles and food culture. He has cooked for large groups and is fairly well versed in a variety of food preferences. Sessions' assistance as a One Community Consultant is on developing the complete first-year meal plan.
Betty Lenora – Earth Building Instructor, Author, and Sustainable Living Expert: Betty has been an instructor at Cal Earth Institute, holds a Bachelor of Science in Natural Healing, is a journeyman carpenter, organic farmer, and author of the book Sacred Women Behind Bars. Betty has been foundational to the on-going development and evolution of Pod 1, with special emphasis on the design of the vermiculture restroom plans, and has also pledged to join us on the property to help teach and evolve dome building as soon as we are ready.
Biko Casini – Sustainable Building Expert, Permaculturalist, and Journeyman Mason: Biko was trained at a young age in masonry by his father Francesco Casini whom he worked with growing up and restoring plantation homes and churches in the South. Biko then spent years as a student and employee at the Ecovillage Training Center where he worked with many natural builders and permaculturalists to design and build the ETC campus. He also studied sustainable building and development in South Africa at the Thlolego Development Project and recently completed a 3-month internship at the Cal-Earth Institute of Art and Architecture in California. With 16 years of natural building experience, Biko has built with Stone, Cob, Straw Bale, Adobe, Straw Clay Slip, and Cord Wood in the US, South Africa, Italy, India, and Ghana and offers his expertise with the diversity of One Community Pod designs.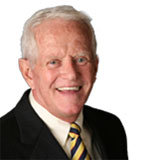 Bill Pike – Entrepreneur and Philanthropist: Bill has been an achiever all his life, starting with award winning and record breaking across 4 sports growing up including quarterback in football, point guard in basketball, record setting pole vaulter, and second baseman in baseball. After graduating college on the GI Bill, he started working with Elba Systems Corporation as a salesman, rose to president, and then owner where he took Elba onto the NY Stock exchange where his leadership created more than 100 millionaires. Bill is a family man with 40 years of marriage and 2 adopted children. He now heads The Pike Foundation to work with kids in the inner cities, is helping build over 100 homes in Haiti, a home for unwed mothers in Branson Missouri, water wells in Africa, a dorm for girls in Moldova to keep them from the sex trade, and more.
Binru Chen – Accountant Specializing in Audit and Financial Reporting: Binru has a Masters of Accounting from Tulane University, and a BA in International Trade and Commerce from Shanghai University and University of Technology, Sydney. She also has one year working experience in fund accounting and financial reporting, plus knowledge in accounting principles under IFRS and U.S. GAAP. Binru has always tried to serve the community through volunteering: she was a volunteer tour guide in the 2010 Shanghai Expo, a Ferrari boutique helper in the FIA Formula One World Championship, and a member of International Students and Scholars Advisory Board at Tulane University. In terms of international exposure, Binru is bilingual in English and Mandarin Chinese, and she has lived in several cities in Asia and North America. Now Binru is preparing for her CPA Exam in California. As a One Community volunteer/consultant, Binru is helping with the open source tax details of the Highest Good Economics component.

Brianna Johnson – Interior Architecture Student and Interior Designer: Brianna has been enticed by art and creative pursuits since her high school days, and consequently graduated from UC Riverside in 2011 with a degree in Art History. She then went back to school, and is working toward a Master's degree in Interior Architecture at UCLA Extension while also working at design firms. Over the past 4 years, she's gained experience in interior design, architectural drafting, 3D modeling, rendering, and product design. Green design and sustainability became a passion for her and she joined the One Community team as an opportunity to help create designs that help the environment and also promote comprehensive sustainability as a more conceivable reality for the world. Specifically, this included helping evolve the designs and creating final renders for the entire Straw Bale Village.
Bupesh Seethala – Interior Designer, 3-D Visualizer, and Architectural Drafter: Bupesh has two and half years hands-on experience working with licensed architects and interior designers performing interior and exterior design for both residential and commercial spaces. He is skilled in Autodesk Revit, 3DS Max, V-ray, Photoshop, Illustrator, Corel Draw, Sketchup, Aftereffects and AutoCAD. With designing and illustrating as his greatest passion, Bupesh is living in India and working as a freelance designer. His goals are continued development as a professional interior designer with a strong knowledge in architecture, with color & lighting as his strong assets, and designing all range of spaces. As a One Community consultant, Bupesh has helped with the Sketchup plant placement and layout for the Complete Earthbag Village and the open source pallet furniture and control and automation systems designs for the Duplicable City Center.
Charles McLean – Architectural BIM Designer, College Professor, Urban Agriculture Designer: Charles is the owner of OM Greengroup, holds a Bachelor of Science Degree in Architecture, and a Master's Degree in Education-Curriculum & Instruction. He is also a member of The Detroit City Council Green Task Force working to revitalize the Metropolitan Detroit area by providing sustainable ideas to implement new infrastructure capabilities evolving around reclaimed water policy issues, urban agriculture policy issues, and Green Building and Infrastructure policy. Charles is also a developer of the world-leading Autodesk Architecture and Engineering Software. With over 15 years of architectural experience, totaling more than 5 billions dollars on architectural projects, Charles applies his leadership skills, experience, and diligent commitment to sustainable design and implementation to deliver qualitative and quantitative results that improve any project at hand. With One Community, this expertise is being applied as help designing and evolving both the SEGO Center City Hub as well as our food infrastructure.
Christian Ojeda – Mechatronic Engineer: Christian received his Bachelor's Degree in Mechatronic Engineering from Panamericana University in Aguascalientes, Mexico. Since he was a child, he enjoyed learning how things work and from there came his fondness for engineering, especially mechanical design. With more than 5 years of experience in mechanical design he has worked in the development of projects such as devices for people with disabilities, renewable energy projects and design of machinery for industry. As a member of the One Community team, Christian is helping with the design of the Earthbag Village Communal Eco-shower Designs and the Earthbag Village Vermiculture Communal Eco-toilet designs.
Dr. Connie Stomper – Consensus Trainer, Team Building Facilitator, Curriculum Developer and Educator for Elementary Schools to Graduate Programs, Organizational Consultant, Counselor and Minister of Peace, Dr. Connie has double masters and doctoral degrees in both Education and Psychology and Spiritual Science. With her commitment to facilitating individual and world peace, she has worked with organizations such as Peace Theological Seminary, Insight University, A World Fit For Kids, United Youth International. Her peace work has led her to visiting nearly 30 countries. In her work with The Community Planet Foundation, she co-created and facilitates training in consciousness of Community and consensus decision-making. Dr. Connie has helped facilitate the consensus training process many of the One Community Pioneers have already completed and is committed to assisting us in our continued progress towards demonstrating a peaceful and consensus-based new way of living. To learn more about Connie and her work, visit her Soul Musings Website. 
Da Ku – Mechanical Engineer: Da Ku received his Master's Degreee in Mechanical Engineering from University of Illinois at Urbana-Champaign, and his Bachelor's Degree in Civil Engineering from Zhejiang University in Hangzhou, China. He is skilled in 3D modeling softwares (SolidWorks, ProE), and FEA packages (ANSYS, Abaqus, etc). Mechanical design and analysis experience, as well as hands on experience conform his passion for making real things that work. As a One Community Consultant, Da Ku helped with the designs, thermal and structural analysis of the transition door for the Duplicable City Center eco-pool and spa and the earthbag village structural engineering.
Dan Alleck – Designer & Illustrator: Dan Alleck comes from a background in Entertainment and the Arts. He is a graduate of EORA TAFE College in 2002 and The Western Australian Academy of Performing Arts in 2006 where he studied Design for Performance. He works across multiple disciplines as a Designer and Creative. Dan is thrilled to be part of the One Community project, and sees within it the the seeds of a new model for living. As a member of the team Dan is helping with real-to-life render creations for the 7 different village models.
Dave Walen – Architectural Drafter and Designer: Dave Walen is the owner operator of Dave Philip Walen Design. He has over a decade of hands on experience working with licensed architects, engineers, and contractors for both residential and commercial spaces, both interior and exterior. Designing and illustrating as his greatest passion, Dave also co-operates Anamoglam with his wife where they offer graphics design, web, and drafting services. He has traveled the world and found additional architectural and cultural creative inspiration in Italy, Slovenia, Austria, Switzerland, Poland, Sweden, Germany, Haiti, and the Bahamas. He grew up flying with his Dad (getting to experience Zero G!) in the South East of the USA. Now Dave and his wife live and offer their services in the Tryon, NC region. As a One Community Consultant Dave is converting the Straw Bale Village designs to CAD and helping evolve these designs into detailed building plans.
David Olivero – Mechanical Engineer & Data Scientist: David holds a BS in Mechanical Engineering from Penn State University, and an MS in Mechanical Engineering from Colorado State University. He is a licensed Professional Engineer in the state of Colorado, and a Certified Solidworks Professional. His graduate studies centered on design with advanced composite materials, including bicycle frames, SAE formula one vehicle chassis, and EMI shielding for spacecraft. As a design engineer and manager for Seagate Technology, he has extensive experience with component design and manufacturability, and project management. David uses Computational Fluid Dynamics (CFD) programs like Fluent, CFX, and FloTherm to model and find solutions to airflow and heat transfer challenges. David and his wife and step-daughter live in the stunning San Juan mountains of Colorado. He is an avid homesteader and gardener, and serves on the Board of Directors for the Living Systems Institute in Denver, where he co-created the "food cell" concept, centered on a novel climate battery greenhouse design. As a One Community Volunteer, he is assisting with the design of the HVAC and ventilation systems for the Duplicable City Center component.
David Sweet – Architect III: David received his Bachelors of Architecture from the California Polytechnic University of San Luis Obispo. He specializes in design development through construction administration with applied skills in Revit, AutoCAD, Word, Excel, Adobe Acrobat, Photoshop, Quark Express, and Outlook. David has been a part of almost every component of how a project is built from start to finish, from building pre-schematic concept models by hand to reviewing standard of design punch list items at the end of construction with contractors awaiting approval for everything that has been built. Notable projects David has helped design include the Staples Center Arena, University of California Berkeley Student Athletics Sports Performance Center, Oregon State University Reser Stadium Phase 2 South Bowl Expansion & Gill Annex Sports Performance Center Phase 1 Wrestling Practice & Weight Room Facility, University of Southern California Galen Center & Athletic Pavilion, DEDAUIX Field House Renovations, Ted Stevens Anchorage International Airport South Terminal Seismic Retrofit/Baggage Handling System/Security Upgrades, Long Beach Airport Jet Blue Terminal Improvements, San Jose Regional Medical Center Expansion and Seismic Upgrade, and more. David was also part of the Schematic Design Team for the Philadelphia Eagles & Milwaukee Brewers Stadium. As a One Community Consultant, David is leading the design development through construction details for the complete Phase I Aquapini and Walipini Food Infrastructure.
Dean Scholz – Architectural Drafter and Designer: Dean has an Associates Degree in Architectural Drafting and Design, Mechanical Drafting and Design, and 3D Modeling and Illustration. He has an additional three years experience in carpentry rough, finish and in cabinetry and furniture construction, and five years of experience in computer game modeling in 3Ds Max and Adobe Photoshop. He also has experience in Adobe Illustrator designing advertising and has been freelance architectural drafting as the owner/operator of Dean Scholz Design and Architecture since 2014. All his life Dean has been naturally artistic with a passion for art, architectural design, sciences, woodwork, mechanical systems, and electronic circuits. This diversity of passions for creating and designing, coupled with being so mechanically inclined and very analytical, has given Dean excellent problem solving skills and a knack for out-of-the-box thinking. Always looking for an opportunity to design and build is what he is passionate about, with his current focus being tiny homes and tiny spaces, taking great pleasure in finding and utilizing space that is normally unused. As a member of the One Community Team, Dean is working on developing the Cob Village (Pod 3) designs and creating beautiful 3-D real-to-life renders of this village.
Dennis Wohlfeil – Earth Builder and Sustainable Technologies Expert: Throughout his entire life Dennis has known he wanted to do something to help humanity. In 2001 he earned a Bachelors of Science in Electrical Engineering and gained employment as a Laboratory Manager and Professor at the college where he graduated. He managed multi-million dollar electronics, physics, and biomedical laboratory facilities and taught an extensive array of courses in the Associate Degree, Bachelorette Degree, and Masters Degree coursework for four years while simultaneously earning a Masters in Business Administration, a Project Management Certification, and a Masters in Public Administration. Dennis then went on to follow his true passion by applying his diverse education and skill sets to sustainable building and technology development with an emphasis on earthbag construction. Dennis operates Terra-Form.org, an open source website specializing in the education and research of sustainable infrastructure, sustainable resources, and sustainable lifestyles, and has been foundational to the ongoing development of the One Community earthbag village open source details.
Devin Porter – 3D Graphics Design Specialist: Devin is a graphics design specialist with 20 years of experience in art and design. To aid in his ability to turn 2-dimensional ideas into 3-dimensional masterpieces, Devin additionally has 8 years of wood working experience, 4 years of metal working experience, and several years of framing, electrical, and mechanical experience. Combining this with 10 years of photoshop experience, Devin has evolved this combination of skills into an ability to use Sketchup, Z-brush, and Sculptris to create lifelike and professional renderings of virtually anything. Sharing One Community's desire to create a new and better world, Devin's passions include architecture, sustainable living/design, astrology and planetary science, physics and magnetic mechanical engineering, and time in nature. Snowboarding, camping, and days at the river are Devin's most potent activities to clear his head and feel connected to the world on a deeper level. As a One Community Consultant, Devin is helping with the 3D renderings of the Tropical Atrium and the Earthbag Village.
Dipti Dhondarkar – Electrical Engineer: Dipti received her Bachelor's and Master's degree in Electrical Engineering from Nagpur University in India. She has five-plus years of experience in teaching subjects related to Electrical Engineering and is proficient in power electronics, basic electrical, electrical machines, utilization and traction. She has worked with the National Institute of Technology Nagpur, Maharashtra, India and Sardar Vallabhbhai Patel Institute of Technology, Vasad Gujarat India as a lecturer and Assistant professor and has also published papers on "Stability Analysis of Symmetrical Induction Motor on Parameter Variation" and "Energy Audit Analysis of Time of Day (TOD) Metering." As a One Community team member, Dipti is applying her outstanding knowledge and background to assist with the electrical and lighting design for the Duplicable City Center.
Dijimba "Joss" Kabuyi Ilunga – Electrical Engineer: Dijimba earned a Bachelor of Science in Electrical and Electronics Engineering from the University of Texas at Arlington. By his secondary school graduation in the Democratic Republic of Congo, he had a strong affinity for science subjects and decided to pursue an engineering degree in Arlington because of his uncle, a UT Arlington mechanical engineer alumni. During the end of his undergraduate degree, Dijimba became passionate with microelectromechanical systems and power, especially and specifically renewable energy. He has taken graduate classes in both subjects and will pursue his Masters with emphasis on those subjects. He is bilingual in French and English, and he is currently learning Chinese (Mandarin). For recreation, Joss likes video games and is very fond of Sudoku. As a member of the One Community team, Joss completed the Vermiculture Bathroom electrical designs.
Doug Pratt – Solar Expert and Solar Systems Design Engineer: Progressively focused from a young age, when the Arab Oil Embargo occurred it ignited in Doug a lifelong interest specifically in renewable energy and conservation. He has lived in passive solar homes both on and off-grid since 1980, worked in the renewable energy industry as an installer, engineer, teacher, and author since 1985, and now works for the largest solar provider in the United States. He has engineered, designed, and consulted for the solar electric industry at all levels from single huts in developing countries to large corporate mega-watt solar arrays and is now volunteering his vast experience and knowledge to the design for the One Community sustainable energy infrastructure for our Phase I build including: Pod 1, the SEGO Center City Hub, and aquaponics and greenhouses.
Douglas Simms Stenhouse – Architect and Water Color Artist: Doug grew up in Washington DC where he practiced architecture for a number of years. He subsequently moved to Southern California to work with an aerospace company before taking over the management of an energy conservation consulting firm where he was instrumental in writing what is now the foundation of California Conservation Policy. Professionally retired from these former endeavors, he now focuses his career on watercolor painting (www.TransparentWatercolor.com) and has helped One Community with the designs and watercolor renderings of Pod 1, Pod 2, and the SEGO Center.
Ellen Ross Kaspi – Progressive Educator and Mind/Body Modality Specialist: Ellen is a lifelong Progressive Educator. She has a BA in Physical Education from the University of Southern California and a K-12 teaching credential. She earned her MA in Somatic Psychology at Antioch University Seattle and is a member of PEN, the Progressive Educators Network and AERO, the Alternative Education Resource Organization. Ellen has traveled across America and did a Semester at Sea in 1979 where she traveled on the floating university circumnavigating the planet while studying. She has lived in intentional communities in Northern California and Malibu and spent 2 years living on a Kibbutz in Israel. As a One Community volunteer, Ellen was foundational in helping complete the initial 52 lesson plan outlines and the complete Evaluation and Evolution process.
Eric Puro – Sustainable Builder and Sustainable Materials Consultant: Eric has 3 years of experience as a sustainable builder committed to do whatever it takes to help people transition into a more sustainable life. Inspired by nature each day, Eric seeks to find more ways to incorporate this nature and this inspiration into our everyday lives. He has built an earthship in Oregon, taught cob classes over England and Portugal, built one of the most sustainable structures in Europe in Portugal (which included rammed earth walls, a thatched roof, an earthen floor, and pine tar coated ropes, built low-impact indigenous style structures in the UK, and a rocket mass heater in London. Besides building, Eric is also the co-founder of ThePOOSH.org, a website that connects people who desire to learn about and build sustainable structures with projects seeking their help. For Eric there are never any problems, only solutions. Eric´s contribution to the One Community project is to provide fully sustainable building research and advanced eco-development consulting for all components of the 7 One Community village models.
Falgun Patel – Mechanical Engineer: Falgun holds a B.Tech in Mechanical Engineering from Sardar Patel College of Engineering in Mumbai, and an MS in Mechanical Engineering & the 'Leaders in Sustainability' Graduate Certificate from University of California, Los Angeles. During his undergraduate studies, he participated in and led teams for student vehicle design and fabrication competitions. He is skilled in 3D Modeling (CATIA V5, SolidWorks) and FEA (ANSYS, Abaqus) softwares, with the help of which he has designed various mechanical systems. His interest in electric vehicles, renewable energy and sustainability has driven him to work on projects related to energy storage, energy conservation, smart microgrids and green buildings. As a One Community Volunteer, he has helped update the complete Highest Good Energy rollout details in conjunction with updating the Solar and Wind Energy Microgrid open source guides.
Fernando Remolina – Industrial Engineer Specializing in Project Management: Fernando has over 10 years experience in project management related to Ship Repair, Shipbuilding, and Oil & Gas industries. He received his certification as a Project Management Professional (PMP) in 2011 and has become an author and public speaker on project management in the ship repair industry. Fernando has volunteered for different organizations such PMI Colombia Chapter, PMI Buenos Aires Chapter, and the United Nations.A very enthusiastic person who cares about the environment and strongly believes in helping create a better world and future for all, Fernando joined the One Community team and helped Project Manage the 3rd design phase (of 4) for completion of the vermiculture bathroom designs.
George Nguyen – Licensed Electrician: George is a Licensed Electrician in electrical construction. He has assembled, installed and tested numerous electrical systems on condos, homes, Pixar Animation Studios in Emeryville, Biomolecular Nanotechnology Center at UC Berkeley, Oakland International Airport and more. George feels that conscious, awakening people can create awesome, beautiful, supportive communities that will accomplish amazing things. As a consultant to One Community, George assists with questions and continues to help with our energy infrastructure as it evolves.
Guy Grossfeld – Graphic Designer: Guy has a Bachelor Degree in Visual Art Animation and is now pursing a Bachelor Degree in Simulation Game Design at the Maryland Institute College of Art. Through classes from college and additional classes at an art studio, Guy has experience and expertise with Adobe Flash, Adobe Photoshop, Unity, Autodesk 3DS Max, Adobe Illustrator, graphic design, and drawing. He enjoys animes and is inspired by many animes such as Naruto and One Piece. His passion is also with video games and enjoys many great games such as Final Fantasy, Zelda, and Kingdom Hearts. As a One Community volunteer, Guy volunteered for over a year using his outstanding skills to develop our final real-to-life renders for the Highest Good Housing villages #3-7.
Hamilton Mateca – AutoCAD and Revit Drafter and Designer: Hamilton is a space planner, drafter, and CAD operator from Angola who has been living in the United States for the past 15 years. He is fluent in Portuguese, English, and Spanish, and is currently learning Albanian. Hamilton has an extensive Interior Design education from The Art Institute of Philadelphia as well as AutoCAD certification from Ashworth College. He specializes in design development, architectural drafting and design, mechanical drafting and design, and 3D modeling and illustration. He possesses the creative ability of manipulation and coordination of materials, technology, light and shadow. He also has Photoshop training and advanced Revit and CorelDraw skills. This combined experience and education makes him the ideal consultant for planning and designing spaces with ambiances that reflect aesthetic functionality for technical, social, and environmental purposes. To boost his creative thinking, Hamilton maintains a curriculum of traveling, studying, and spending time with loved ones. He also loves snowboarding, which in turn keeps him entertained during the winter. His contribution to One Community has been in the design of the Compressed Earth Block Village (Pod 4), where Hamilton has had the chance to develop most of the foundational aspects of this building.
Haoxuan "Hayes" Lei – Structural Engineer: Having interned in a design office and completed over five years of structural engineering study, Haoxuan is experienced with a diversity of structural engineering areas ranging from foundation to prestressed members and covering concrete to steel. He applies his skills in structural design using both SAP 2000 and AutoCAD. Growing up in a metropolis, Hayes understands how valuable a blue sky and a deep breath in a green forest can be for people surrounded by concrete buildings. It is this understanding that has driven Hayes to contribute his enthusiasm and skills to make a better world as a member of the One Community team working on the Duplicable City Center.
Hemanth Kotaru – Structural Engineer: Hemanth is a Structural Engineer and a research enthusiast pursuing independent research studies. Currently a Master's Student in Structural and Earthquake Engineering from the University of California at Los Angeles, Hemanth's fields of interest include FEA, Earthquake Hazard Mitigation, Structural Mechanics, Computational Tools for Civil Engineering, and Alternative Building Methods. Before his Master's, Hemanth worked as a developer for GIS software and also worked as a research intern during his bachelors. Hemanth's interest towards Sustainability stems from a concern for nature and inspiration from ancient constructions. Observing the sustainability and performance of several ancient architectural wonders over centuries, he was inspired to explore, understand and improvise the ancient construction procedures to modern requirements. As part of this, Hemanth joined the One Community team as a researcher for the Earthbag Village, helping conduct detailed research and calculations to answer the most challenging questions related to this construction method.
Iris Hsu – Industrial Designer: Iris earned her BFA in Industrial Design from the California College of the Arts in San Francisco. During her time there she developed an effective design thinking process through observing people in their daily life and focusing on user-friendly designs and practices. Iris believes that a good design should be emotionally expressive as well as functional, building a connection between people and the things they use. Her focus is on designing products that benefit our living environment in a sustainable way and through inventive and playful features. In Iris' words, "Design is like making a gift for someone, and having love and empathy to the surroundings with effective solutions." As a One Community Industrial Designer, Iris volunteered for a full year designing the open source pipe chair/table, couch, and shelving furniture, doing cost analysis research, and creating the initial assembly instructions for these components of the Duplicable City Center library.

Ivan Manzurov – Graphic Designer: Ivan states, "Born in 1994 in Siberia, I came a long way to remember the true self. This led me to devote life to making a change with the power of art, and an open soul." As a One Community volunteer, Ivan applied his outstanding graphic design skills to design and color coordinate all of the icons used throughout the One Community website, almost 100 different icons covering food, energy, housing, economics, Highest Good Living, and more. You can contact him and view more of his wonderful work on his portfolio site.
Jack Reed – Global Visionary and Author of The Next Evolution: A Blueprint for Transforming the Planet: Jack is a speaker, seminar leader, consultant for corporations and non-profit organizations, and trainer in the consensus process and mindsets and methodologies of people dedicated to a future supportive of The Highest Good of All. He has 15 years experience living in an urban cooperative community where he was an active leader and has used his knowledge and experience to help such clients as The Wilderness Institute, Amgen, the Educare Foundation, the Peace Theological Seminary, The University of Southern California, the Los Angeles Unified School District, Southern California Edison, and the National Parks Service. Jack facilitates consensus trainings for the One Community team and is an on-going consultant for our shared vision of a sustainable planet and demonstrating a blueprint for people living and creating for The Highest Good of All.
Jagannathan Shankar Mahadevan – Mechanical Engineer: Jagannathan earned his Master's degree in Mechanical Engineering from The University of Texas at Dallas. Throughout the course of graduate study, Jagannathan has served as a Teaching Assistant for 2 years and has a knack for interpreting and conveying technicalities in layman terms. His Master's thesis involved optimizing laser attributes for favorable laser-metal interactions. He is a regular volunteer for "Engineering bright futures for Autism" – an annual volunteering event aimed at enhancing social competencies of kids displaying signs of autism. Prior to obtaining his Master's degree, Jagannathan earned his Bachelor's degree in Mechanical Engineering from Anna University, India. Currently, Jagannathan is passionate about sustainable development and believes in efficient utilization of fundamental resources to combat global climate change. Apart from work, he enjoys spending time outdoors by playing volleyball. In his free time, Jagannathan does not fail to visit a state park, pitch a tent and camp. As a member of the One Community team, Jagannathan is applying his diverse skill set working on cost analysis for the 7 sustainable village models, climate battery design, and structural engineering for the Duplicable City Center.
James Del Monaco – Mechanical Engineer and LEED AP: James is Sustainability Director and Senior Mechanical Engineer at P2S Engineering with experience in many Leadership in Energy and Environmental Design (LEED) projects. His LEED duties have included the design of airside and hydronic systems, documentation of LEED points, advanced energy modeling, ventilation and occupant comfort calculations, and the design of control systems for Measurement & Verification. As a LEED Project Administrator, he has provided guidance to the entire project team from kick-off through occupancy. As a member of the American Society of Heating, Refrigerating and Air-Conditioning Engineers (ASHRAE), James has served on the ASHRAE High Performance Buildings Conference Steering Committee as well as the United States Green Building Council (USGBC) Long Beach Branch Steering Committee. Applying this diversity and depth of experience with One Community, James is helping us with our goals of building the Duplicable City Center to demonstrate maximum sustainability, duplicability, and achieve LEED Platinum certification.
James Nance – Mechanical Engineer and Project Manager: James is a licensed mechanical engineer and a LEED Accredited Professional with broad experience designing and certifying a variety of different types of facilities, efficient designs with specific experience in comprehensive facility energy modeling. His focus is offering valuable guidance to a sustainable design team as each discipline is integrated into the whole. James' particular expertise is with modeling, designing, and implementing thermal control systems as it relates to Heating Ventilation and Air Conditioning (HVAC). Applying this diversity and depth of experience in comprehensive facility energy modeling. His focus is offering valuable guidance to a sustainable design team as each discipline is integrated into the whole. James' particular expertise is with modeling, designing, and implementing thermal control systems as it relates to Heating Ventilation and Air Conditioning (HVAC). Applying this diversity and depth of experience with One Community, James helped us outline the initial plumbing and HVAC designs for the Duplicable City Center.
Jennifer Engelmeier – Eco-Pool and Spa Water Consultant: Jennifer has 15 years of experience working with DEL Ozone, specializing in reducing chemicals by utilizing ozone technology and other natural water purifiers and clarifiers. In 2011 Jennifer started her own business to help people searching for better, healthier water and now operates www.LoveYourHotTub.com and www.LoveYourPool.com. Through her years of working in the industry, Jen combines a wealth of experience with an extensive community of pool, spa, and sanitation experts helping us design the Duplicable City Center open source natural pool, eco-hot tub, and eco-laundry facility to minimize environmental impact while maximizing water quality, health, and safety.
Jennifer Zhou – Self-Taught Web Designer: Jennifer has been an overachiever in everything she participates in. Her dedication and perseverance has given her numerous leadership opportunities, leading her to become the Vice President of Science Olympiad, President of The Hugs Project, and Youth Ambassador for Animal Assisted Happiness. Her love for the sustainability movement started with a competition called Green Generation. After participating in this competition, she realized how unsustainable our life is, which motivated her to become an active participant in the green movement and to join One Community. As a member of the One Community Team, Jennifer helped test a new One Community website design, design pages of the site, and write code for our main-hub search engines.

Jessica Zynda – A.S. Computer Aided Drafting/Design: Jessica first learned engineering design in high school and expanded her skills in college using programs such as Pro-E, SolidWorks, and Inventor. Raised working at her family's tavern, she built a strong work ethic and was able to support her enjoyment for seeing people smile, working in customer service for over 10 years. Throughout this time she continued using AutoCAD and other drafting/design programs professionally and for hobbies. Always believing in a philosophy of waste not want not, Jessica has held the constant hope for a world where people have all their necessities met through efficient designs and resource usage and allocation. Jessica admires design and innovation and intends to further her education by engaging Industrial Engineering next. Hobbies include walking/spending time with her husband, abstract expressionism painting with watercolor, meditation, reading and learning, and using her AutoCAD skills to make 3-D maps for board games. As a One Community volunteer, Jessica helped transfer sketches for the Earthbag Village (Pod 1) from hand drawings into AutoCAD.
Jiming Chen – Designer and Aspiring Architect and Fabricator: Jiming Chen finished a 5-year architecture major and received a Bachelor of Engineering with distinction and excellent academic standing from Guangxi University in China. He gained professional practice experience at ADEPT, in Guangzhou, where he participated in the Hengyang City Design International Competition and was awarded 1st prize. He received his Master of Architecture degree from the University of Michigan, where he participated in multiple experimental seminars and design studios. His works range from materials study, architectural representation, graphic design, digital fabrication, residential innovation, to world-making and utopian project design. He is passionate about exploring the mediation between imagination and physical environment with spatial narrative and materials of varied forms. As a One Community Volunteer, Jiming helped evolve the sustainable Tree House Village designs and visualizations.
Jin Hua – Internet Marketing Expert, Entrepreneur, and Web Developer: Introduced to the world of work at the age of 7, Jin worked at his family's restaurant where he witnessed his parents working 14-hour days, 6 days a week, and realized that something was missing with the traditional "go to college, get a good job, raise a family" paradigm. In 9th grade Jin started his own business selling Chinese food and Candy, at the age of 17 he had an eBay business, and by the time he was 18 he started his own Internet Marketing Business. Through the years, he has taught himself website development, search engine optimization, video production, audio production, animation, and graphic design but his real passion is exploring ways to forward positive world change. As a One Community Consultant Jin is helping will all aspects of the One Community marketing plan, graphic design, and web design. He is also responsible for the bulk of the 3-D graphic design of the Duplicable City Center.
Jinxi Feng – Environmental Consultant – Jinxi has a Masters of Environmental Management from Duke University and a B.S in Physics from Peking University, China. Her passion for renewable energy and sustainability development dates back to a trip to Tibet where she was shocked by the contrast of nature and an industrialized city, setting her on a career path of engineering the world towards its sustainable future. Jinxi specializes in energy modeling and quantitative analysis (Stata, R) and enjoys applying these skills to various renewable energy projects. As a member of the One Community team, Jinxi led the research into an open source tutorial for choosing the most sustainable laundry options and helped to develop her work and research as a template for similar detailed tutorials.
Jin Yu – Structural Engineering Designer: Jin has her M.S. in Structural Engineering from University of Wisconsin-Madison and her B.S. in Petroleum Engineering from Jilin University. During her graduate research project, she worked closely with the Wisconsin Department of Transportation on the analysis and retrofit of existing complex steel bridges using finite-element-modeling techniques. After graduation, she acquired solid industrial experience both in the states and overseas on the design of mix-use high-rise reinforced concrete structures. During her 5 years of practice, she became an high-intermediate user of many structural engineering and plotting softwares including but not limited to: ETABS, SAP2000, CSiBridge, spColumns, MathCad, Revit, AutoCad, Abaques, etc. She is an Engineer-In-Training since 2014 and is looking forward to getting her Professional Engineer license in 2017/2018. Currently looking for an entry-level structural engineer opportunity, Jin seeks broad responsibilities in steel, reinforced and prestressed concrete, and/or wood design of buildings and bridges. Jin's contribution to One Community has been in the structural design of the Duplicable City Center including all the underground foundation/basement structural design calculations and the related open source tutorial. She is also helping other structural engineer members in the modeling and design of the superstructure above the ground.
Joel Newman – Architectural Visualization Designer: Joel has had a focus on architecture and design from a very early age, growing up in a household with a furniture designer/finish carpenter and a painter. In childhood, he routinely drew floor plans for "dream houses" on scraps of paper and built forts in the woods to match them, although perhaps not exactly to scale. In later years, Joel studied psychology at the University of Puget Sound and digital media production at the University of Idaho. After college, he worked for many years managing a chain of one-hour photo labs. Joel currently works in an industrial design studio by day and by night runs Figment, a project dedicated to bringing imagination to life in the form of photographs of things that don't yet exist. In his spare time Joel is an avid hiker and road-tripper, and loves to wander around the Pacific Northwest exploring the mountains and woods. As a One Community Consultant, Joel created the first real-to-life render of the Duplicable City Center.
Josh Davis – Website Designer and Graphic Artist: Josh is a self taught web and graphic designer operating Digital Empathy Design, a website dedicated to integrated body-mind-spirit and technology solutions. He also founded and directs The Human Mandala Project, an initiative designed to help join people in communities of all kinds by creating sacred geometric forms with human bodies, capturing them digitally for reflection. Josh provides invaluable support for One Community on the technology side and was foundational in the creation of all our initial internet presence.
Julie Daigle – B.S. in Elementary and Early Childhood Education, Trained Montessori Teacher/Director, and Passion Test Facilitator: Julie's greatest desire in life has always been to be of highest service to humanity, in particular to young children and their families. She received her B.S. in Elementary/Early Childhood Education from the University of Maine at Farmington, was the co-owner of a successful Montessori School for children ages 18 months – 8 years, and sole proprietor of another Montessori School for children ages 2 to 6 years of age. She is also a certified Passion Test Facilitator through Enlightened Alliances. Julie has been foundational to the development of the initial stages of the One Community education program with a focus we share for a new education paradigm and facilitating parents, teachers, and children globally to discover and live out their passions.
Justen Palmer – Systems Architect, Web Instructor, and Computer Science Engineer: Justen has over 6 years of experience starting and growing businesses as a founder and CTO of Webceleb Inc, partner and lead developer for Tiny Factory, and Director of Operations for It Factor LLC. Justen's specialty is as a web application designer and programmer using cutting edge real-time technology (Node.js, Socket.io, and Mongo DB) to build applications that span traditional web to mobile and tablet platforms. As a member of the One Community team, applying his experience creating applications that reduce overhead, organize operations, and reduce communication errors, Justen built version 1.0 of the One Community ACE Application.
Karl Harris – Architectural Technology Graduate, Drafter and Designer: Karl is the owner/operator of Harris Design & Technology Services, holds a degree in Computer Aided Drafting and Design from ITT Technical Institute, and is also an Architectural Technology graduate from the Baker College of Flint. Sharing One Community's values of world change and sustainability, Karl has dedicated his life to expanding his education and experience so he can assist in rebuilding the infrastructure of fallen urban areas like Detroit, the town he grew up in. His goal is to help redevelop urban life through refurbishing the entire socio-economic infrastructure of cities like this through sustainable design, promoting business development, and leadership. With a commitment to building designs that possess both aesthetic beauty and functionality, Karl is assisting One Community with the architectural illustration, presentation design, drafting, and paper to CAD conversions for the Duplicable City Center.
Kim Braman – Apiary/Beekeeping Expert: Kim is a 5th generation beekeeper. At it's peak, Kim and her father ran a 400-hive bee business emphasizing honey and beeswax production and sales for local food co-ops. Kim and her father also transported hives to local apple orchards and cranberry bogs. One of Kim's favorite quotes by John Muir is, "when we try to pick out anything by itself, we find it hitched to everything else in the universe." Today, Kim's main focus is sustainable beekeeping practices on a smaller scale (10 hives) with an emphasis on queen rearing, helping to reestablish the honeybee population so humanity doesn't "unhitch" this essential foundation of our food supply. In addition to beekeeping, Kim also has a passion for growing native plants, aquaponics, and writing children's poetry and short stories about things in Nature. As a One Community Consultant, Kim helps answer any questions One Community has about our beekeeping and apiary setup.
Lin Xu – Mechanical Engineer: Lin Xu received his Master's Degree in Mechanical Engineering from University of Southern California. Being a good auto engineer is his lifelong goal. To realize his ambition, he has been training himself from various aspects including AutoCAD, 3D modelling with Solidworks, FEA with Abacus and dynamic simulation with Matlab. He is also a member of USC Racing Formula SAE team which designs, constructs, tests, and races high performance race cars. He believes his education background has provided him a solid platform for future engineering practice. Knowing the importance of sustainability and desiring to make a contribution to clean energy and sustainable community, Lin joined the One Community team and helped to finish the 2nd generation Vermiculture Eco-bathroom Designs.
Lorenzo Zjalarre – Physicist and Energy Efficiency Expert: After having completed 4-years of education at the USAF Academy in Colorado Springs, Lorenzo first started as a physicist in support of NASA Space Shuttle missions at Johnson Space Center in Houston, TX; later continuing his government work as a nuclear remediation consultant for the Environmental Protection Agency at Rocky Flats, CO. Taking this experience to the next level, Lorenzo has spent the last 4 years studying all forms of alternative energy with specific interest in the more exotic technologies where he knows the potential exists to completely eliminate the use of fossil fuels. For over a year, Lorenzo has been foundational to leading the alternative energy development aspect of One Community with the shared vision of creating a complete city that pioneers and showcases the most cutting edge sustainable energy technologies of our time.
Lucas Tsutsui da Silva – 4th-year Computer Engineering Student: Lucas is an undergraduate Computer Engineering student at the Federal University of Mato Grosso do Sul, in Brazil. He recently studied at Portland State University as a grantee of the Brazil Scientific Mobility Program. Lucas has taken many courses that were focused on embedded systems and has developed practical projects in which he could work with both high-level and low-level programming for this type of application. He also worked on a research project developing a sensor node for a wireless sensor network to monitor a farm field. Lucas also has experience with programming and assembling robots. For example, in 2012, he was part of the team from his university that won an award for third place in the Latin American Robotics Competition (the IEEE Standard Educational Kits category). Moreover, he has a strong background with programming and algorithms and a passion for programming challenges. Since the beginning of his undergraduate program, he has been participating in programming contests at his university and, in 2013, he got an opportunity to participate in the ACM-ICPC (South America Brazil Region) Brazil Finals. Lucas believes that computer systems are here to make life easier, optimize our tasks, and an important piece in helping us build a better world. As a member of the 2015 One Community team, Lucas brought his experience to help implement the control systems component of the Duplicable City Center and each of the seven village models.
Lucy Lu – Accountant: Lucy is an accountant specializing in financial reporting and managerial accounting, with accounting work experiences in non-profit organizations and multinational corporations. She loves accounting, finance and literature, and she has a background of education and experience in both of these two areas. She holds master's degrees in both Accounting and Journalism and has been serving as a volunteer in several non-profit organizations located in China and the USA since 2005. She is also a freelancer for magazines. As a One Community consultant, Lucy is helping with the open source Highest Good Economics and Taxes components of One Community.
Dr. Matt Marturano – Naturopathic Doctor and Holistic Recruiter: Dr. Matt is a nutrition and digestive health expert with a special interest in microbiome research and the internal ecosystem. He is currently developing a holistic model for comprehensive digestive health called The COHERENT Method. Along with his wife, Angela, he also operates a holistic recruitment service currently focused in the natural products industry and integrative/functional medicine. As a member of the One Community team, Matt helped create the nutritional foundation and outlines for the Food Self-sufficiency Transition Plan to ensure that One Community residents have access to sustainable and nutritionally-complete meals.
Meg West – Landscape Architect, LEED AP, Permaculturalist, and Green Building Instructor: Meg is a licensed Landscape Architect whose work is dedicated to merging aesthetics and function. Her genuine passion for sustainable design informs every aspect of her work. She owns Meg West Design and hosts "Garden Wise Television Santa Barbara County," a public access TV show about sustainable gardening. Meg is also an instructor at UCSB extension, where she teaches Fire Smart Landscaping, Native and Edible Plants, and Sustainable Landscape Design. Meg's dream is to live in an eco-village community near her home in Santa Barbara and sees helping One Community create the open source blueprints for such a community as supportive of this dream and her commitment to a sustainable planet for all. To this end, Meg is sharing her expertise and helping One Community with our site planning, the SEGO Center City Hub central pool and hot tub design, and she has also pledged to join us for a couple weeks to further share her experience once we are on the property.
Mihaela "Michelle" Pinzaru – MS in Information Technology: Mihaela is an interior designer and architectural drafter with an IT and academic background. She's been teaching programming to students for 9 years, but was also passionate about everything related to architecture. She started learning architectural drafting by modeling alongside her mother, an architect, at the early age of 15. Since then, she participated in hundreds of projects in the Republic of Moldova, from measurements on the site, to the final rendering, both for residential and commercial buildings. The last 3 years she worked as an interior 3D modeler. Coming from a crowded city, she believes that humankind needs a mind shift towards living in harmony with nature. Joining the One Community team, Mihaela is helping with the designs and renders for the Tree House Village.
Mike Creedy – Earthbuilder, Electrical Engineer, and Commercial Mushroom Farmer: Mike was born in Wales and immigrated to Namibia when he was 7 years old. After leaving school he apprenticed as an electrician at De Beers diamond mines followed by a four year electrical engineering college degree in South Africa and two more years at Cape Town university enrolled in the electrical field again. He then joined a commercial mushroom farm and spent 6 years there working up to farm manager before returning to De Beers on the engineering side. 5 years later he moved back to his senior school town and spent 10 years in the position of city electrical engineer. Mike immigrated to Florida in 1996 and took up citizenship five years later. In 2011 Mike started building a dome home and, thanks to all the engineering background, was able to do all the work in-house. Mike is passionate about vegetarianism (40 years), hügels, organic veggie home growing, creating biodynamic and colloidal compost, and sustainability in general. Sharing One Community's values to create and open source share for the benefit of all of humanity, Mike joined the Consultants and Collaborators team, shared the details of his own project, and continues to share his experience and input as needed to help us with the open source earthbag village (and any other sustainability aspects he has experience in).
Mike Hogan – Automation Systems Developer and Business Systems Consultant: Mike has over 35 years of professional experience in the field of automation systems. During his career Mike has provided technical consulting and support for business systems including office automation, manufacturing control systems, data center environmental management systems, back-end servers, networking designs and business processes. In 2012 Mike retired from his 20 year ownership of a medium size consulting company and created his new company Futurehouse Automation Corporation with the focus on sustainable living automation control systems development. Mike developed his first automation system in 1975 consisting of relays and clock motors. As technology advanced Mike has constantly updated his skills and methods used in his automation designs. Over the past 30 years Mike has designed and built 5 generations of automated house systems and hundreds of custom interface circuit boards. His experience with hardware is backed up by extensive knowledge in driver writing, logic programming, user interfaces, multi-tier transactional data services and web service development. As a One Community Consultant and consultant, Mike is offering his experience with automation systems to assist with the development of One Community's Control Systems evaluation and design initiatives.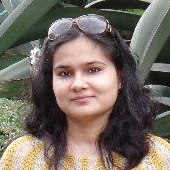 Neha Verma – Construction Project Manager and B. Architecture: Neha received her Master's Degree in Construction Project Management in the United Kingdom and her Bachelor's Degree in Architecture from India. She has 5+ years of experience in Project Management & Design and versatile exposure and experience spanning multi-storied residential/commercial complexes to bungalows, and combined with Project Management skills for Interior Fitout of Corporate/Retail for prestigious clients. Through synchronizing the design team, project management team, and client, Neha uses her expertise to ensure the design is in line with client(s) expectations and within the allocated budget and timeline. This includes Monitoring and Planning of the project & construction phase, i.e activities scoping, estimation, vendor identification/management, project tracking, risk analysis & mitigation, change management to ensure timely delivery of projects, and more. As a member of the One Community team, Neha volunteered for over 10 months helping build and manage the team working on the Duplicable City Center while reviewing, organizing, and helping update the design plans and details.
Nelli Levental – MFA of Graphic Design and College Professor: Nelli is an Artist, Functional Designer, Educator and a proud mom of two mature individuals. She has a diverse background, growing up in the Former Soviet Union, getting an extensive education in Fine Art, continuing into Book Design and, after immigrating to the US, becoming a Graphic Designer specializing in Functional Design. She has experience in teaching Art to both adults and children and Graphic and Architectural Design to College students. Nelli has also enjoyed exploring the world and learning about different cultures, living in Moldova, Russia, and the US and having traveled to France, Spain, Canada and Uganda. She is practicing Sivananda Yoga and likes creatively solving problems. As a One Community Consultant, Nelli is helping oversee the development of both the Shipping Container Village (Village #5) and the Earthship Village (Village #6).
Oruba Rabie – Ph.D, PE, Civil Engineer: Oruba attended college in Birzeit, Palestine and received her Bachelor degree in Civil Engineering, she then moved to the US where she received both her Master's and Doctoral degrees from New Jersey Institute of Technology with an emphasis on structural engineering. Her dissertation title was "Damage Assessment of Reinforced Concrete Columns Subjected to Blast Loads" and she has also published four papers in the same field at the ASCE/SEI, IMECE, and ASME. Oruba is a Certified Professional Engineer in the state of California and is skilled in ANSYS APDL, LS-DYNA, STAAP PRO, SAP2000, and AUTOCAD. Oruba loves volunteering at humanitarian projects and started an initiative in Palestine for rehabilitation of existing houses of needy families, where engineering students and engineers raise funds, build, rehabilitate, and furnish homes of needy families in a timely manner. As a One Community volunteer, Oruba is helping with the development of the structural engineering plans for the Duplicable City Center.

Oz Czerski – Oz is an attorney licensed in the state of California specializing in the fields of intellectual property and entertainment law, working primarily with the musicians, artists, and film-makers of tomorrow. In addition to his years of legal experience working in all different media from film to print to video games and the internet, Oz has the unique distinction of having produced over 20 independent films and has even worked for a number of notable film companies, including Fox 2000 films, a division of 20th Century Fox, and the film-makers of Oscar-winning "Juno" (2007). Further, he has studied economic modeling and business forecasting under the Nobel Prize winning team of Chapman University's Economic Science Institute. His knowledge and experience of artistic and business processes in media production make him uniquely positioned to give consistent, reliable, and sound advice in nearly any arena of the entertainment industry. As a One Community team member, Oz has been a foundational consultant on the intellectual property elements of our legal documents, helped file our initial copyright and trademark documents, and also wrote the Open Source and Copyright Tutorial and Open Source and Trademarking Tutorial.
Paige Allison Donatelli – Graphic Design Artist and Champion for Positive Change on Social Media. In 2014, Paige created a social media platform to spread positive change called Namaste Living in a Material World. Through this platform she shares positive change content and creates artful images with inspirational quotes utilizing her self-taught graphic design skills. Paige is passionate about spreading the Highest Good for All mentality and sharing resources to help individuals live with compassion for themselves, their fellow sentient beings, and their planet. As a One Community Consultant, Paige is helping with graphics throughout One Community's websites and for social media. Follow Paige's work and Namaste Living in a Material world on Facebook, Twitter, Tumblr, or visit her site at www.namasteliving.org. 

Philip Gill – Interior Designer and Furniture Designer: Philip operates Philip Gill Design and has a Master of Interior Architecture (M. Int. Arch) from California State Polytechnic University, Pomona, (Cal Poly Pomona) and a Professional Certificate in Interior Design from the University of California Los Angeles (UCLA) Extension. He is an Allied Member of the American Society of Interior Designers (ASID) and the winner of the ASID Foundation's first David Barrett Memorial Award, a scholarship given to interior design students pursuing careers in traditional and classical interior design. He is also a member of the Institute of Classical Architecture & Art and the American Society of Architectural Illustrators (ASAI). As a One Community Consultant, Philip is contributing space plans, interiors, and furniture designs for One Community's Earthbag Village and other community models.
Priti Kothari – Information Technology Enthusiast: Priti has a Masters degree in Computer Science from Wayne State University in Detroit, US and a Bachelor's degree in Physics from MSU in India. She also has 20+ years of professional experience in the field of Information Technology and has worked at GE, Chrysler, Chrysler Financials, Blue Cross Blue Shield, Delphi, and Ally Financials. Priti is passionate about information technology and how technology advances can be leveraged to improve human life. Her expertise lies in managing projects and programs of large scale, Software Development Life Cycle and methodologies, and programming. Priti is passionate about global change and creating a better world, helping as a member of the One Community team working on the Highest Good Network software.
Ramya Vudi – Bachelor's Electrical & Electronics Engineering and Certified Engineer in Training: Ramya received her Bachelor's degree in Electrical and Electronics Engineering from the renowned engineering school, Vellore Institute of Technology, India. Now she is a Master of Science Student in Electric Power at University of Southern California, Los Angeles and a Certified Engineer In Training by the state of California. Coming from a family of power engineers, Ramya grew up understanding the power industry and its challenges. As an undergrad, she developed a passion for power systems; learning all she could about power system technology. This led to work experience with natural gas and coal power plant networks, conducting various case studies on these networks, and realizing that these sources of power are definitely economical and efficient but not reliable as they are exhaustible. Working towards producing "greener electricity" became an obvious next step and Ramya moved to one of the hubs of renewable energy, California. Now she brings awareness about the value of sustainable living as the President of the Energy Club at USC, organizing guest lectures, field trips, workshops, etc. As a member of the One Community team, Ramya brought her knowledge and passion for innovative solutions to the challenges of renewable energy and helped with the research and design of the Duplicable City Center electrical, Solar Energy Microgrid Setup and Maintenance tutorial, and control and automation tie-in specifics.
Dr. Randie Gottlieb – Transformational Educator: Randie is the head of UnityWorks, an international diversity training firm; co-founder of the Mona Foundation, supporting grassroots educational initiatives around the world; and adjunct professor of Multicultural Education at Heritage University on the Yakama Nation Reservation. She holds degrees in education from Cal State, Boston University and Harvard. Believing that unity is one of the overarching needs of our time, and after work and travel in over 30 countries, Randie saw an urgent need for easy-to-use materials to teach the values of diversity and the benefits of unity. This led to writing her book, Teaching Unity, and the development of a series of workshops and courses on unity in diversity and overcoming prejudice (here's an example). Randie and One Community share a desire to create a paradigm shift from the widespread view that we are separate races, from entrenched prejudices passed down from previous generations, from the prevailing notion of us and them, to the recognition that we are one human race. With this shared vision, Randie donated her book to One Community and we will be integrating her teaching's and exercises into the curriculum of the Education for Life Program to help teach these shared values and promote Randie's amazing book and how to teach and share diversity and unity.
Renan Dantas – Mechanical Engineer and Process Piping Drafting Student: Renan has his Bachelor's of Engineering in Mechanical Engineering from the Universidade Federal Fluminense, Rio de Janeiro Brazil and is currently pursuing a Process Piping Drafting certificate at Southern Alberta Institute of Technology in Calgary, Alberta, Canada. Renan won a scholarship from the Emerging Leaders in the Americas Program (ELAP) to participate in a 4-month exchange program at York University in Toronto, Canada, which motivated him to move to Canada looking for new challenges and personal and professional growth. Renan has over 3 years experience working as Project Engineer/Field Engineer in Brazil and over seven years using AutoCAD software for academic and professional purposes. He is a big fan of outdoor activities, including hiking, biking and surfing, all of which contribute to his interest in the environment and conservation issues. As a Christian, he believes that we must bear fruit and make a positive difference in the world every day and Renan has spent his whole life volunteering for different causes ranging from sorting food donations, to a peer tutoring program designed to assist low-income students, and now as an AutoCAD Designer and Drafter helping One Community with the Duplicable City Center.

Renetta (Rene) Aprahamian – Blogger and Website Designer: Rene has an AA in Marketing with a Minor in Business specializing in the apparel industry. She has over 15 years of experience as a website designer and blogger maintaining eight different blogs. As a Jane of All Trades, Rene's 30-year work history includes a diversity of customer service positions including Library Circulation Assistant, Personnel Secretary, Retail Manager, Cosmetologist, Schematics Designer, Filmmaker, Video Editor and Author. Blogging, website design, Home School Teacher, and persistent online student of various topics including Computer Programming and French have been in addition to this. As a member of the One Community team, Rene volunteered weekly for over 2 years helping with research, brainstorming and web design for the Highest Good Housing and Highest Good Education sections. An excellent example of over 40 hours of Rene's work and research is the Open Source Water-saving Shower Heads page.
Ricardo Carrillo – Design Consultant and Principal of Acumen Industries: Ricardo's focus is Mechanical and Structural Engineering specializing in shell, spaceframe, dome and structural glazing elements for building enclosures, overhead structures, and building envelope solutions. As a Principal Consultant at Acumen Industries, Ricardo brings his 20 years of experience from a variety of construction fields, including Petroleum, Water Processing, Industrial Storage, and Architectural. His work includes experience in consulting, manufacturing, construction, engineering, design, testing, sales development, and on-site supervision. Project types include refineries, material processing facilities, airports, museums, private residential, public facilities, stadia, and custom structural systems. Ricardo's expertise includes the design of aluminum structures, modular structural systems, and the analysis of performance-based systems including fabric, cable systems and shell structures. His interests also include the practice of health giving methods, education, and independent living strategies. As a One Community volunteer, Ricardo helped with the initial structural design calculations and details of the Duplicable City Center.
Rick Ruggles – Swimming Pool Consultant: Rick has been in the pool and spa industry for over 14 years. He currently teaches classes for Hayward Pool Products to pool professionals on how to install, use, maintain, and repair dozens of types of pool/spa equipment. Rick is also an instructor for the National Swimming Pool Foundation and The Foundation for Pool and Spa Industry Education. He holds many certifications, including Certified Pool Operator, Certified Pool Inspector, Certified Energy Auditor, Certified Aquatic Equipment Installer, and Certified Chemical Automation Technician, as well as a BS degree in International Business. As a One Community consultant, Rick is helping the natural pool team spec pool and spa equipment for the Duplicable City Center eco-pool and spa to create the most energy efficient and low-chemical pool possible that still provides totally safe and healthy pool/spa water.
Rob Gjerde – Entrepreneur, Promotor, and Swimming Pool and Construction Expert: Rob is the owner and operator of Sorico Design and Consulting and the founder of Earth Day Global. He has over twenty-five years of small business management and music industry experience including an employee team as large as 40 and subcontracting with hundreds. Robs innovative designs and sound business practices have led him to speaking engagements and features in Better Homes & Gardens, a leading US Magazine. As a One Community Consultant, and sharing our sustainability goals with a desire to educate people how to use our natural resources in a more responsible respectable and economic manner, Rob is helping with the design and construction of the Duplicable City Center open source natural pool and eco-hot tub designs.
Robert Seton – Solar Design Engineer Specializing in Off-grid and Battery Back-up Systems: Robert studied Electrical Engineering at the University of New South Wales in Sydney and has as Masters Degree in Social Ecology from the University of Western Sydney. He has forty years experience in electrical engineering, solar design, training and project management. His talent for design and long held passion for renewable energy systems has made him a leader in the industry. For many years Robert lead a team of engineers at the largest solar distributor in the United States, Soligent. He left that company to create Solar Hybrid Design to focus and apply from his deeply held belief that energy must be sustainable and renewable for everyone if we are to achieve a healthy global future. Robert has designed wonderful projects around the globe including towns in Africa and Mexico, islands in the Caribbean and Pacific, schools in the Philippines and homes throughout the Northern Hemisphere. As a One Community Consultant, Robert is helping with the Highest Good energy solar components of both the earthbag village and the Duplicable City Center.
Ron Payne – HVAC / Thermal Designer, Mechanical Engineer, Advocate for Smaller Living: Ron graduated from Portland State University with a degree in Mechanical Engineering. He first studied at the United States Merchant Marine Academy in Kings Point N.Y. after a congressional nomination. He studied and excelled in Marine Systems Engineering before leaving the academy. Ron is a veteran of two wars in two branches of service, the Navy and Army, over an 8-year span. He is adept with machines and has worked in the semiconductor manufacturing industry repairing and maintaining complex equipment. Most recently Ron has returned to his desire to do more design work by working with a large semiconductor manufacturer to help design the HVAC systems for their newest factory. As a One Community Consultant, Ron is working on all aspects of the mechanical engineering components and design of the the earthbag village and the Duplicable City Center.
Sam Robinson – 3D Designer: Sam has a B.S. in Game Arts & Design from The Art Institute of Pittsburgh. Ever since she was a 12-years old, she has wanted to become a 3D designer for levels and objects/assets for video games, and maybe someday, bring her own ideas to life. To this day, she is determined to grow as a designer and earn her way into the industry. Sam believes that without sustainability, there would be no balance in the quality of life and the world around it. As a member of the One Community Team, Sam is applying her 3D design skills to help with the internal renders for the Tree House Village.
Samuel Soroaster – Permaculturalist, Sustainable Builder, and PhD in Neurophysiology: Samuel is a multiversed being dedicated to spreading Love and holistic sustainable solutions for the betterment of human civilization and the wellbeing of planet Earth. He believes the root cause of the status quo is due to the collective conditioning of competition and strives to nourish cooperation to make the world a better place. He has a doctorate in Neurophysiology from the University of California, San Francisco and a masters in Biology from the University of Cologne, Germany. He is the founder of Green New World, a non-profit organization dedicated to promoting holistic sustainable living solutions and co-founder of the eco-village Nuevo Mundo in Guatemala. Over the years thousands of people have studied sustainable living and permaculture with Samuel as he continues to travel around the world providing courses and workshops. Samuel is a passionate permaculture designer, holistic water systems designer, gardener, architect, carpenter, natural builder, alternative energy designer, Reiki master and astrologer. As a biologist he has spent many years learning from nature which has inspired his ideas and inventions hence his love for biomimicry. As a One Community Consultant, Samuel is lending his extensive knowledge and experience to water systems and sewage systems design and the components of the earthbag village.
Sandra Sellani – Business Author, Speaker, Consultant, and Vegan Chef: Sandra is a business author, speaker, strategist and consultant with more than 20 years experience in branding and marketing. She is the author of What's Your BQ? (Brand Quotient®) and creator of the BQ Test, a 40-question diagnostic tool that helps business leaders determine their brand strengths and weaknesses quickly and accurately. Her goal is to simplify and demystify branding by teaching methods that work with any company in any market. She has an Executive MBA from Pepperdine University, Malibu, CA and a Bachelor's Degree in Music from Misericordia University, Dallas, Pennsylvania. With a passion for animal welfare that began as a child, Sandra has also been a vegetarian for 29 years, and a vegan for the last four. She is a passionate advocate for animal rights and plant-based living. Now trained as a vegan Chef, Sandra has certifications in both Basic and Advanced Raw Cuisine from the Matthew Kenney Culinary Academy in Santa Monica, CA, and a certification in Plant-Based Nutrition from the T. Colin Campbell Center for Nutrition Studies. As a One Community Consultant, Sandra is helping create delicious vegan menus as part of the open source Highest Good food and food transition to sustainability plan.
Sangam Stanczak – Environmental Engineer (Ph.D., P.E.), Certified Yoga Instructor, and Organic Gardner: Sangam's passion to make a positive contribution to the world has been alive since she was 10 years old. This led to her becoming an environmental engineer by training in the field of water, wastewater, and recycled water treatment. In recent years she has also discovered some emerging passions in psychology, education, and yoga. During her free time, she enjoys substitute teaching, practicing and teaching yoga, and furthering her own education. Motivated by her personal experiences and a desire to address the shortcomings she experienced as a child, Sangam thinks all children (and adults) deserve an opportunity to develop the skills that better prepare them for this unique human experience. Sangam brings her diverse background and skills to the One Community team helping develop the Highest Good Education program.
Satish Ravindran – Senior Project Engineer: Satish earned his Master's degree in Industrial Engineering from Texas A&M University, College Station in 2009. He has over eight years of experience in the field of energy efficiency and sustainability and now works as a Senior Project Engineer at Willdan Energy Solutions. Satish's extensive experience in energy efficiency includes energy audits, retro-commissioning studies, and co-generation and design of utility programs. On behalf of energy utilities, he has completed energy-efficiency projects for commercial buildings, educational institutes, K-12 schools, hospitals, and hotels. Satish has also provided technical support to the Department of Energy CHP Southwest Technical Assistance Partnership. He is a registered Professional Engineer in the State of Texas, a Certified Energy Manager, a project management professional, and a LEED AP. Satish believes in interconnection of spirituality and sustainability and is a firm advocator of food, water, and energy conservation and wants to transform the world from "doing" to "being." In his free time, Satish is passionate about visiting national and state parks and volunteers for the Isha foundation. As a member of the One Community team, Satish is helping with the Eco-lighting LEED tutorial and design details of the Highest Good energy components.

Satyanna Chris Luken – Montessori Teacher, Author, and Founder of Imagine Wisdom Education: Satyanna Luken is the founder of Imagine Wisdom Education (I-WE), an un-schooling educational model with a twist. She is a trained Montessori, French Immersion, and Yoga Teacher. She is also the author of two books, "I-WE, Imagine Wisdom Education" and "ABC of Conscious Parenting – Agreement Before (and after) Conceiving." With a passion for teaching, Satyanna's I-WE empowers students ages 2-27 to discover and share their unique gifts through an evolutionary, mixed-ages, and multi-intelligence educational model incorporating peace practices, compassionate communication, and yoga and mediation as foundations for self-realization, health, and happiness. In the spirit of this, Satyanna is also the founder of the Green Valentines Festival, a festival created to inspire a sustainable living consciousness to her Laguna Beach Community. As a One Community Consultant, Satyanna and her I-WE method have been foundational to the development and evolution of the One Community Highest Good Education program early childhood and Ultimate Classroom components.
Sayonara Batista de Oliveira – 4th-year Architecture and Urban Planning Student: Sayonara is an undergraduate student enrolled in the Brazilian Scientific Mobility Program at Portland State University. In Brazil, she studies at Federal University of Campina Grande. Before starting college, Sayonara took classes to learn how to use AutoCAD, which gave to her a great amount of knowledge about the software. One year later, she had the opportunity to be a teaching assistant at her university where she offered support to other students that were gaining experience with AutoCAD. Always desiring to help, Sayonara participated as a volunteer in the organization of several events in her college. In addition, she was part of a scientific research group about the free spaces of her city, called "Free spaces in Campina Grande: a vista of the landscaping in the city." Her passion for the environment related to architecture and urbanism became stronger during this research. Sayonara realized that the cities and buildings could act like great agents to modify the spaces and incorporate sustainability in the plans. Living and studying for almost 1 year in Portland, Oregon (one of the most sustainable cities in America) she took many classes related to environmental issues, and saw how great the benefits are for people when the spaces incorporate green infrastructure, and are planned with concern for nature. Sayonara desires to use her architecture and urban planning skills to build better spaces that improve quality of life while preserving the environment for future generations. As a member of the One Community team, Sayonara is helping with sustainable construction method research, design, drafting, and rendering for all seven of the sustainable village models.
Scott Howard – Sustainable Building Expert and Architectural Artisan: Scott founded Earthen Hand Natural Building in 2002 to promote cutting edge building technologies through education. He builds and teaches natural building workshops around the world with his most notable achievements including: inspiring thousands of students; a 23 ft earthbag sound dome in Thailand (2004); a 17 ft earthbag dome in Dogon Country, Mali (2009); and a Passive Annual Heat Storage earthbag home in Washinton state (2011). He is currently teaming up with two other designer/builders to create Ecotecture International, to take on larger projects with intent to help people discover healthier and happier living. At One Community Scott has offered to share his knowledge and experience as well as offering classes on the property. Check out Scott's Portfolio Here.
Scott Thomas – Instructor of Architectural Design Drafting and Author: Scott has been a secondary and postsecondary educator for over 22 years. He is the owner and principal building designer of Thomas Design Associates LLC and instructor of architectural design drafting for Shadow Ridge High School, Dysart Unified School District, in Surprise, Arizona. He is a member of the Goodheart-Wilcox Author Team and Co-author of Architecture: Residential Drafting and Design by Clois Kicklighter. Scott is a Master Certified Career and Technical Educator (MCCTE) with the Association for Skilled and Technical Sciences (ASTS), Director Emeritus for the American Design Drafting Association (ADDA), and has led three years of national champions in architectural drafting competitions at the SkillsUSA National Leadership and Skills Conference. As a a One Community consultant, Scott coordinated the work of a couple of his students working on the Earthbag Village (Pod 1).

Shadi Kennedy – Artist and Graphic Designer: After graduating with his BA in Art Practice, Shadi Kennedy decided he wanted to create visually engaging work that related to the world around us and engaged and interacted with viewers beyond those who just wandered into an art gallery. With this new goal, Shadi went back to University and earned his MA (with Honors) in Graphic Design. Now an accomplished Designer, Shadi specializes in using visual creativity to produce unique, streamlined, and functional designs that make a positive impact on the world around them. As a One Community Graphic Designer, Shadi is applying his amazing talent creating final real-to-life renders, descriptive imagery, and publication materials for the Earthbag Village, Tropical Atrium, and Duplicable City Center™.
Sheng Xu – Mechanical Design Engineer: Following in the footsteps of his grandfather and his father, Sheng is the third mechanical engineer in his family. He received his bachelor of Engineering in Mechanical Design and Manufacturing in Sichuan University, China and is now a graduate student at the University of Southern California, majoring in Mechanical Engineering. His graduate study focused on CFD and FEA simulation and he realized that further learning engineering analysis could improve his mechanical design skill as well. Now, after 6 years deeply studying mechanical engineering, Sheng is skilled in 3D modeling (SolidWorks) and FEA analysis software (CosmosWorks, Abquas) and happy to say that the skills he has learned are diversely applicable because, "mechanical engineering is everywhere in our daily life. This is the most fantastic part of mechanical engineering and also the starting of world change." As a One Community collaborator and consultant, Sheng is helping with 3-D modeling and structural evaluation of the different structures of the Earthbag Village and upcoming crowdfunding campaign dome designs.
Shubhra Mittal – Software Delivery Manager: Shubhra has over ten years of professional software development and testing experience. She has worked extensively in .NET technologies and is now helping lead the open source Highest Good Network development. She believes that all resources must be developed with sustainability as the guiding principles to ensure future generations can inherit the legacy of a green and clean planet. Outside of work she enjoys cooking, nature walks, and reading.
Shilcy Augustine – Architect: Shilcy received her Bachelors of Architecture degree from University of Kerala and is licensed in India. She has worked with reputed architects in India and has a professional experience of five years making her proficient in AutoCAD, MS office, and Photoshop. Her role as an architect has extended beyond just designing to also include getting corporate approvals, collaboration with contractors and vendors, and onsite execution of project through to the finish. With a passion for mud architecture and interests in sustainability and cost effective methods of construction, Shilcy has joined the One Community team working on the development of the Straw Bale Village and Earth Block Village.
Shubham Agrawal – B.E. Electrical Engineering, Power and Energy Systems Graduate Student: Shubham has a Bachelor's degree in Electrical Engineering from India and is pursuing his Masters in Power and Energy Systems from Virginia Tech. His interest in power and energy systems comes from the "excruciating dearth of electricity" that he faced as a child in his home state of Uttar Pradesh. Motivated by this, Shubham has gained a variety of experience by working on different projects, studying interdisciplinary courses, and interning in different companies both in India and the USA. Shubham has a knack for sustainability and he practices what he preaches. He follows the 3Rs for sustainability: Reduce, Reuse and Recycle. His hobbies include: gardening, cooking, reading, playing cricket, and watching cartoons of the 90s era. As a One Community Volunteer Engineer, Shubham helped with the initial renewable energy infrastructure calculations and design, integration with the automation of the One Community Duplicable City Center, and designing and writing the Wind Energy Setup and Maintenance tutorial.
Shuna Ni – Structural Engineer: Shuna earned her BS in Civil Engineering from Central South University, China, her MS in Structural Engineering from Tongji University, China, and her PhD in Civil Engineering from Texas A&M University, Texas. Passionate about learning, Shuna also has over 7 years experience working a diversity of intern positions helping as a research assistant, teaching assistant, and now a volunteer with One Community. She is skilled in structural analysis using SAP 2000, ETABS, RISA-3D, PERFORM 3D, et al. The projects she has participated in during her previous professional experiences range from timber structures to steel structures. Born and growing up on an island, Shuna has witnessed rapid environmental changes and an increasing frequency and severity of natural disasters impacting densely populated areas. This has driven her to learn and apply engineering principles and building-design tools to help produce economical, low-impact, and durable building systems. As a volunteer on the One Community Team, Shuna is applying all her experience and knowledge by helping with the structural engineering details for the Duplicable City Center.
Song Dong – M.S. in Mechanical Engineering: Song earned his M.S. degree from UCLA and B.S. degree in Marine Engineering from Tianjin University, China. Song is interested in damage and failure of materials in mechanical design, finite element analysis of structure, CAD modeling, as well as mechanism kinematics. Song is passionate about making smart and eco-designed products to help people gain a smarter and healthier lifestyle. As a One Community Consultant, Song Dong has helped with elevation drawings of the Earthbag Village clusters and is now working on SolidWorks structural calculations.
Sowmya Manohar – Software Engineer, Web Developer & Net Application Developer: Sowmya received her Bachelor's in Electrical and Electronics Engineering with distinction (Gold Medalist) from one of India's reputed universities, Pondicherry University. Due to her passion in programming, she pursued her career as a programmer and application developer. She is also a Microsoft Certified Technology specialist. In her spare time, Sowmya enjoys painting, creating with beads, and solving sudoku puzzles. She strongly believes that change starts from within and, as a member of the One Community Team, is helping develop the Highest Good Network Software.
Stephanie VanderKallen – Mental Health Professional and Teacher: Stephanie graduated from California State University Long Beach in 2001 with a BA in Psychology and a minor in Criminal Justice. She then pursued her teaching credential and began teaching special needs students. She has worked in both public and private education settings spanning a broad diversity of socioeconomic background and holding positions including Teacher's Aide, General Education Teacher (pre-schol, Jr. Kindergarten and Kindergarten), Special Education Teacher (grades 8-12), and Skills Trainer (early intervention in home, elementary and high school; ASD, E/D, Bi-polar, PTSD, MR, LD). Stephanie is now working on her Master's Degree in Marriage and family Therapy and brings her experience, passion, and desire to create and implement an innovative, collaborative education paradigm that will improve the social, emotional, physical, communicative, academic, and career success of all as a Collaborator/Consultant to the One Community Team collaborating on the Education for Life Program. Stephanie's driving force behind helping and world change is wanting her son to have the best future possible and her experience and passion have led her to specifically focus on development of the Portfolio Template and Collaborative Team Model.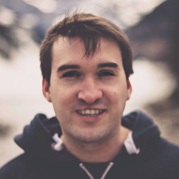 Steven Paslawsky – Graphic Designer: Steven is a graduate of the Graphic Communications program at Northern Alberta Institute of Technology located in Edmonton, Alberta. Art has always been a part of his life, leading to his passion for creating and designing. Other passions include Ice Dancing, a sport Steven has been competitive in on a national level for 15 years, traveling across Canada to compete. Steven believes that the world we live in and the things that we do can be improved on. Motivated by this understanding and a desire to be a part of the change One Community is creating, Steven used his skills and experience with the Adobe Suite to help us create new and professional icons and presentations used throughout our website.
Tyler Gonnsen – Software Architecture Consultant, Website and Web Application Developer, B.S. in Software Engineering and Mathematics: Tyler graduated with honors with a Bachelors of Science double major in software engineering and mathematics, a minor in economics, and a certificate in management studies from Rose-Hulman Institute of Technology. During college, he had the opportunity to take leadership positions on real-world projects such as a government district mapping tool, online pet licensing system, community web calendar, and winery e-commerce website. After college, Tyler has consulted on a variety of websites and online applications in the insurance, healthcare, financial, and retail industries. As a One Community Consultant, Tyler has applied his software engineering experience and knowledge of architectural design principles to create the 2nd generation design for the Highest Good network application and the rollout template and initial design details for the open source Control Systems design and remote-internet implementation details.
Vamsi Pulugurtha – Mechanical Engineer: Vamsi works as a CAE Engineer at GM Research and Development. He's worked with GM since 2014 with the primary aim of his engineering group being weight reduction as a path to increased fuel efficiency while maintaining safety. His work specifically ranges from material-testing and subsequent CAE/FEA correlation to performing full vehicle FMVSS and NCAP crash analysis. When not working, Vamsi loves going on hikes and road trips, enjoying clear blue skies, trees and beaches. Vamsi strongly believes that every single person has a responsibility to care deeply about how their day-to-day activities are impacting our planet in small but significant ways. He's extremely passionate about clean and sustainable energy generation and storage. Coming from a country like India where almost ~300 million people (equivalent to the entire population is united states) do not have electricity, this passion for sustainability only grew stronger with time and he has always been looking to positively contribute in some way shape or form to the cause. As a One Community team member, Vamsi is applying his knowledge and passion to finite element analysis and HVAC design for the Duplicable City Center and Tropical Atrium.
Vassili Biserov – Writer, Poet and Translator: First and foremost a poet, Vassili took part in the last two editions of 100 Thousands Poets for Change that have taken place in Bologna. Vibra, one of Vas' poems in a different language, was judged as worthy of mention in a poetry competition called 'Attraverso l'Italia'. Vas first started translating by translating a French songwriter, Leo Ferré, into Italian when he was in high school. After that he translated the entire phonographic testament of him, he began to translate a Russian songwriter, Vladimir Vyzotskij, whom he translated more than 400 songs into Italian. Vas has organized and led a Poetic Literary Circle, a group purposed to perform readings in houses, parks and squares and taken part in 'La Gabotte,' a group of poets with whom he produced a CD with 13 tracks, one for each poet. He is also a reiki practitioner with the 2nd level of Karuna reiki. As a One Community Consultant, Vas is helping to translate the pages of the One Community site that he finds most helpful and inspirational into Italian (here's an example).
Vivian Rodrigues – Translator: With a special passion for words, Vivian has spent years doing translations. She began translating even as a child, translating to help people access and understand materials previously inaccessible for them. For years she has continued applying her passion, translating (for free) written and video contents, both recreational and educational. A student of education and self-taught in many other areas, Vivian also enjoys game design and gamification, entrepreneurship, psychology, and music. When she saw her friends becoming unhappy and sick for avoidable reasons, she became motivated to work towards creating a better world. Now, as a One Community Consultant, she is helping to translate key pages of the website (Open Source, Highest Good, Solutions that Create Solutions, etc.) into Portuguese.
Yulia Minhazeeva – PhD Professor of Linguistics, Private Language Tutor, and Teacher: Having always been interested in relationships and communication, Yulia has spent nine years intensively studying languages and foreign literature and is fluent in Ukrainian, Russian, and English, with a basic knowledge of French and German as well. She holds a PhD in linguistics and has been teaching for Kyiv National Taras Shevchenko University since 2008. She has extensive experience with young children (aged from infancy to seven years old and more) that she has combined with her participation in a Children's Early Development Education Program (based on Rudolph Steiner's Waldorf School and Helen Doron's teaching principles) helping her become an even more well-qualified children's supervisor, facilitator, inspirer, and teacher. As a One Community consultant, Yulia has contributed over two years to the development and evolution of the Highest Good education overall program, all curriculum components, lesson plans, and the complete subject of English.
Yusuf Sulayman – Lawyer and member of the Nigerian Bar Association: Yusuf obtained his law degree from Bayero University, Kano in 2012 and was called to the Nigerian Bar in 2013. He immediately joined the law firm of Belgore, Olufadi & Co. as counsel until March 2014 when he briefly joined the Supreme Court of Nigeria for his National Youth Service Corps. Yusuf strives to achieve professional excellence, challenge conventional attitudes, explore new ideas, and contribute positively to any and all activities and organizations he engages. To One Community, he brings the zeal to professionally contribute his legal knowledge and ability to learn and apply diverse skills towards attaining One Community's vision and core values through effectiveness and good teamwork.

Zachary Melin – Videographer, Graphic Designer, and Airman: Zach has had an interest in art and nature since childhood. Growing up in rural Michigan, he graduated high school as an art honor student and attended a local community college using art and music scholarships. Zach soon discovered that the structure of collegiate art education was not for him, and yearning to escape the confines of his hometown, he enlisted in the U.S. Air Force. Military service provided him with a first-class trade-school education, first in aircraft maintenance and later in videography, while also providing a substantial amount of supervisory, managerial, followership and leadership experience. Zach's subsequent world travel and military experience taught him many things, including the value of small communities and socialistic models, as well as the barriers class systems present. Looking forward to a future of participating in a more egalitarian system, Zach has had a keen interest in sustainability, earthen building, permaculture and all things off-the-grid since approximately 2007, and is currently participating in Oregon State University's horticulture program via distance learning in preparation for his eventual retirement from military service. Other areas Zach is passionate about include veganism, world travel (especially geocaching with his family), hiking, and learning new things. As a One Community team member, Zach is helping with the graphic design for the Tree House Village (Pod 7) book presentation.
Zdenek Jurik – P.E. Structural, Civil and Mechanical Engineer: Zdenek attended college in Pilsen, Czechoslovakia and received his A.A.S. in Mechanical Technology from the Industrial School of Mechanical Engineering, a Diploma in Engineering, Design, Testing and Inspection of Cranes and Steel Construction from the National Institute of Work Safety, and completed additional courses in Material Technology Welding through the National Research Center of Welding. His expertise spans a broad spectrum of engineering calculation and design including ponds, underground water storage, marine public landings, piers, bridges, roads, sites, retaining structures (concrete, stl. piles, wood), and hydrology. He as also created complete structural designs for libraries, hospital additions, education centers, ice skating and tennis sport facilities, banks, residential homes, production buildings and museums, pressure vessels, and dams. Also analysis and design for special aluminum structures (International and North America), cranes, and hoists. He is an expert witness in Structural and Civil Engineering with extensive hands-on experience and knowledge of Autocad, Risa, Enercalc and 3D Finite Element Analysis. As a One Community consultant, Zdenek is helping with the complete engineering details of the aquapini and walipini structures. He is a licensed professional engineer, USA, Corporate member of Dispute Board Federation, Geneva, Switzerland, and President of ABC Engineering P.E. (207-542-9773 / email@abcengineer.com /www.abcengineer.com).
IF YOU ARE INTERESTED IN JOINING AS A CONSULTANT TO ONE COMMUNITY
VISIT OUR COLLABORATION APPLICATION PAGE