A Better Quality of Life for All – One Community Weekly Progress Update #71
One Community is here to help create a better quality of life for all people and life on this planet. This means simultaneously addressing and open source sharing solutions to hunger, homelessness, unsustainable energy practices, social injustice and inequality, education, and more while also providing a more fulfilled living experience and diverse sustainability elements. We call this living and creating for The Highest Good of All:
OUR MAIN OPEN SOURCE HUBS


Click on each icon to be taken to the corresponding Highest Good hub page.
A Better Quality of Life for AllOne Community's physical location will forward this movement as the first of many self-replicating teacher/demonstration communities, villages, and cities to be built around the world. This is the July 11th, 2014 edition (#71) of our weekly progress update detailing the previous week's development and accomplishments:
A Better Quality of Life for All
One Community Weekly Progress Update #71
Here is the bullet-point list of this last week's design and progress discussed in detail in the video above:
A BETTER QUALITY OF LIFE FOR ALL INTRO @1:00
HIGHEST GOOD EDUCATION @1:40
HIGHEST GOOD FOOD: @3:00
HIGHEST GOOD HOUSING: @3:50
DUPLICABLE CITY CENTER: @4:50
HIGHEST GOOD SOCIETY: @6:44
A BETTER QUALITY OF LIFE FOR ALL SUMMARY: @7:25
CLICK HERE IF YOU'D LIKE TO RECEIVE AN EMAIL EACH WEEK WHEN WE RELEASE A NEW UPDATE
YOU CAN ALSO JOIN US THROUGH SOCIAL MEDIA


 
ONE COMMUNITY WEEKLY UPDATE DETAILS
HIGHEST GOOD EDUCATION PROGRESS
One Community is open sourcing a better quality of life for all through Highest Good education that is for all ages, applicable in any environment, adaptable to individual needs, far exceeds traditional education standards, and more fun for both the teachers and the students:
This last week the core team finished the last 40% needed for the complete subject of Science page (see below)
We also finished adding the first 50% of content to the Happiness Lesson plan webpage:
HIGHEST GOOD FOOD PROGRESS
One Community is open sourcing a better quality of life for all through Highest Good food that is more diverse, more nutritious, locally grown and sustainable, and part of our open source botanical garden model to support and share bio-diversity:
This last week the core team finished adding the diversity details to the heirloom and organic Potatoes section of the large-scale gardening page. We added 17 different potatoes and featured the 10 you see here:
We also finished adding the diversity details to the Squash section, adding 20 different squash, complete purchasing details, planting guidelines and cultural considerations and featuring the 10 squash you see here:
HIGHEST GOOD HOUSING PROGRESS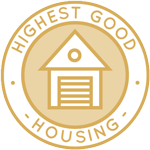 One Community is open sourcing a better quality of life for all through Highest Good housing that is artistic and beautiful, more affordable, more space efficient, lasts longer, DIY buildable, and constructed with healthy and sustainable materials:
This last week the core team added remote internet rollout specifics for 0-20, 20-50, and 50-100 people to our open source internet setup page:
We also added these water heating system specifics to the open source sustainable water heating page:
DUPLICABLE CITY CENTER PROGRESS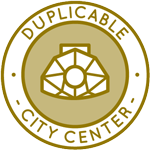 One Community is open sourcing a better quality of life for all through a Duplicable and Sustainable City Center that is LEED Platinum certified/Sustainable, can feed 200 people at a time, provide laundry for over 300 people, is beautiful, spacious, and saves resources, money, and space:
This last week the core team updated the open source large-scale kitchen page with updated images and downloadable layout details and cut sheets for all the equipment thanks to the work that is compliments of Ben Pollock (Full Service Restaurant and Kitchen Designer/Senior Project Manager with Webb Food Service Design):
We also began converting the outstanding design work of Joel Newman (Architectural Visualization Designer www.FigmentCreation.com) into the new Duplicable City Center Lighting Page you see here:
Karl Harris (Architect Drafter, Designer, and founder of Harris Design & Technology Services) added in the corridor on the South-side and West-view, corridor windows on the North-view, railing to the patio, and the stairs in the North-view of the CAD elevations:
James Nance (Mechanical Engineer and Project Manager with P2S Engineering) also provided the first set of bathroom venting plans for this structure (see below)
HIGHEST GOOD SOCIETY PROGRESS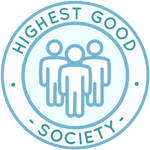 One Community is open sourcing a better quality of life for all through a Highest Good society approach to living that is founded on fulfilled living, the study of meeting human needs, Community, and making a difference in the world:
This last week the core team completely redesigned and updated our core value of Fulfilled Living page to share what this value means to One Community and how we use this value in decision making:
We also created 3 more job posting pages, custom images, and updated our complete Helping Create One Community page by adding these new images and links to the specific job description pages:
AND WE PRODUCED THIS WEEKLY UPDATES BLOG – CLICK HERE TO SUBSCRIBE
FOLLOW ONE COMMUNITY'S PROGRESS (click icons for our pages)


 
INVESTOR PAGES
GET INVOLVED
CONSULTANTS     ●     WAYS ANYONE CAN HELP     ●     MEMBERSHIP