Improving Life on Earth – One Community Weekly Progress Update #55
One Community is building open source and free-shared DIY blueprints, tools, tutorials, and resources for improving life on Earth for everyone and everything through a philosophy of living and creating for The Highest Good of All:
OUR MAIN OPEN SOURCE HUBS


Click on each icon to be taken to the corresponding Highest Good hub page.
One Community's physical location will forward this movement as the first of many self-replicating teacher/demonstration communities, villages, and cities to be built around the world. Here is our weekly progress update (#55) covering our development and accomplishments for the week of March 10th, 2014:
Improving Life on Earth
One Community Weekly Progress Update #55
Here is the bullet-point list of this last week's design and progress discussed in detail in the video above:
IMPROVING LIFE ON EARTH INTRO @1:00
HIGHEST GOOD EDUCATION @1:42
HIGHEST GOOD FOOD: @2:53
HIGHEST GOOD HOUSING: @3:47
DUPLICABLE CITY CENTER: @5:55
Completed pillar, roof, door, bathroom, and storage details (see below)
Completed another 20% of the planting plan for this structure (70% done)
Joel Newman began adding our plant selections to the real-to-life renders of this structure (see below)
IMPROVING LIFE ON EARTH SUMMARY: @7:08
CLICK HERE IF YOU'D LIKE TO RECEIVE AN EMAIL EACH WEEK WHEN WE RELEASE A NEW UPDATE
YOU CAN ALSO JOIN US THROUGH SOCIAL MEDIA


 
ONE COMMUNITY WEEKLY UPDATE DETAILS
HIGHEST GOOD EDUCATION PROGRESS
We are improving life on Earth through Highest Good education that is for all ages, applicable in any environment, adaptable to individual needs, far exceeds traditional education standards, and more fun for both the teachers and the students:
This last week the core team finished the Art/Music and Trade Skills subject image (and 90% of the webpage). Here it is:
HIGHEST GOOD FOOD PROGRESS
We are improving life on Earth through Highest Good food that is more diverse, more nutritious, locally grown and sustainable, and part of our open source botanical garden model to support and share bio-diversity:
This last week the core team completed more light studies to explore exactly how much direct sunlight each area of the aquapini and walipini structures will get throughout the year. Here are the results of those studies (showing direct sunlight only) broken down by season:
Here are the results for the entire year:
We also began putting the first elements of the Aesthetic and Diversity-focused Zen Aquapinis into 3-D:
HIGHEST GOOD HOUSING PROGRESS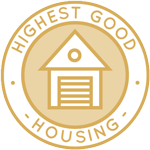 We are improving life on Earth through Highest Good housing that is artistic and beautiful, more affordable, more space efficient, lasts longer, DIY buildable, and constructed with healthy and sustainable materials:
This last week Philip Gill (Interior and Furniture Designer and Owner of Philip Gill Design) began working on the two furniture designs you see below. These are optional designs for adding a recreation and/or dining dome. Configuration 1 (the images on the left) takes off on the children/student model and uses the built-in bookcases as the back for a TV/entertainment stand on one side and fold out or trundle bed/sofa on the other, with the same chifferobe and two desks at the back. There is also a single 'armchair' that folds out into a single bed. One of the purposes behind this configuration is to provide sleeping space for guests.
In the second one (images on the right), Philip has created a curved sofa that can be configured with either a low coffee table (also in the pictures on the left) or a more substantial dining/conference table around which the users can put additional chairs. It also includes the chifferobe and the TV/entertainment unit.
Victor Herber also continued work on the vermiculture toilet designs. Here you can see the most recent calculations:
Also some of the design details taking shape in the form of specifics related to exploring weld points, how the trays will be guided, and our first iteration of how the trays will be able to be jacked up for removal of the bottom one:
Bupesh Seethala finished about 50% of the 3-D plant placement for the outer ring of the Earthbag Village:
DUPLICABLE CITY HUB PROGRESS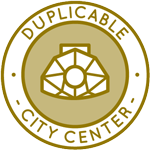 We are improving life on Earth through a Duplicable and Sustainable City Center that is LEED Platinum certified/Sustainable, can feed 200 people at a time, can provide laundry for over 300 people, beautiful, spacious, saves resources, saves money, and saves space:
This last week the core team completed the addition of needed support pillars throughout the building:
We also added in a new roof to the elevator and stair area to the 4th floor, a bunch of door and bathroom details, and a small floor addition and stair-access storage area:
Joel Newman (Architectural Visualization Designer www.FigmentCreation.com) continues to create the real-to-life renders and has also started adding in the sketchup plants we researched to match our planting plan:
AND WE PRODUCED THIS WEEKLY UPDATES BLOG – CLICK HERE TO SUBSCRIBE
FOLLOW ONE COMMUNITY'S PROGRESS (click icons for our pages)


 
INVESTOR PAGES
GET INVOLVED
CONSULTANTS     ●     WAYS ANYONE CAN HELP     ●     MEMBERSHIP