Ethical Lifestyle Creation – One Community Weekly Progress Update #268
Ethical lifestyle creation built on sustainable infrastructure. Using this we can live a better life that meets survival, recreation, and socialization needs while also helping others and taking care of our one shared planet. One Community calls this living and creating for The Highest Good of All.
OUR MAIN OPEN SOURCE HUBS


Click on each icon to be taken to the corresponding Highest Good hub page.
One Community's physical location will forward this movement as the first of many self-replicating teacher/demonstration communities, villages, and cities to be built around the world. This is the May 13, 2018 edition (#268) of our weekly progress update detailing our team's development and accomplishments:
Ethical Lifestyle Creation
One Community Progress Update #268
Here is the bullet-point list of this last week's design and progress discussed in detail in the video above:
ETHICAL LIFESTYLE CREATION INTRO: @0:34
HIGHEST GOOD HOUSING: @5:41
DUPLICABLE CITY CENTER: @6:52
HIGHEST GOOD FOOD: @9:06
HIGHEST GOOD EDUCATION: @9:58
HIGHEST GOOD SOCIETY: @10:27
ETHICAL LIFESTYLE CREATION SUMMARY: @11:20
CLICK HERE IF YOU'D LIKE TO RECEIVE AN EMAIL EACH WEEK WHEN WE RELEASE A NEW UPDATE
YOU CAN ALSO JOIN US THROUGH SOCIAL MEDIA


 
ONE COMMUNITY WEEKLY UPDATE DETAILS
HIGHEST GOOD HOUSING PROGRESS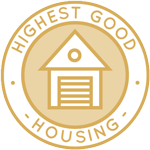 One Community is creating ethical lifestyle creation through Highest Good housing that is artistic and beautiful, more affordable, more space efficient, lasts longer, DIY buildable, and constructed with healthy and sustainable materials:
This week the core team finished redesigning the Murphy bed storage area in 3D. We marked the same parts with matching colors and added additional parts for stability, as shown here.
The core team also updated the living-structure graphics shown here and added them to the Tree House Village (Pod 7) open source hub.
Shadi Kennedy (Artist and Graphic Designer) completed his 7th week leading the development of the Murphy bed instructions. This week Shadi continued refining the format for the nightstand  designs and also explored several proposed design changes that will simplify the construction process and reduce materials too.
Dean Scholz (Architectural Designer) continued with the|Cob Village (Pod 3) render updates. Here is update 113 of Dean's work. This week Dean focused on adding trim and other aesthetic details to what will be the "Dining Hall View from the 2nd Floor" render when complete.
DUPLICABLE CITY CENTER PROGRESS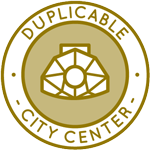 One Community is creating ethical lifestyle creation through a Duplicable and Sustainable City Center that is LEED Platinum certified/Sustainable, can feed 200 people at a time, provide laundry for over 300 people, is beautiful, spacious, and saves resources, money, and space:
This week the core team worked on the bathroom design for the City Center. Testing our designs in 3D, we updated the floor and tiles on the wall, changed mirrors and counter size, and corrected the counter top height, as shown here.
And the core team working with Dipti Dhondarkar (Electrical Engineer), continued developing the lighting specifics for the City Center. This is Dipti's 74th week volunteering on this task and the focus this week was testing lighting and creating (and adding to the website) this comparison of the different direct lighting fixture types that meet our LEED sustainability criteria.
Jin Yu(Structural Engineering Designer) continued with her work with the behind-the-scenes development of the City Center excavation and construction of the footer and foundation tutorial. This week's focus was more research and editing of the Construction Flow section of the tutorial. You can see some of this work-in-progress here.
Haoxuan "Hayes" Lei (Structural Engineer) continued work on the City Center structural engineering by creating the snow load spreadsheet for the roof of the Living Dome, which you can see here.
Yun Lin (Bridge Design Engineer) also completed his 6th week helping with the beam design and calculation spreadsheet creation for the City Center structural engineering. This week he continued developing the sawn timber design spreadsheet and completed the preliminary beam designs for the entire 2nd floor.
Anvita Kumari Pandey (Civil Engineer) completed her 5th week helping with the Duplicable City Center Materials and Costs. This week's focus was researching and updating material quantities and costs and updating the basement layouts in AutoCAD.
Last but not least, Dehua Feng (Civil Engineer) completed his 2nd week working on the fire suppression and safety systems designs for the City Center. This week he redesigned the fire zones in AutoCAD and began research on the minimum and maximum operating pressures and sprinkler hardware options.
HIGHEST GOOD FOOD PROGRESS
One Community is creating ethical lifestyle creation through Highest Good food that is more diverse, more nutritious, locally grown and sustainable, and part of our open source botanical garden model to support and share bio-diversity:
This week, the core team continued writing the behind-the-scenes narrative and detailed food rollout plan for the second landing party group of 20 people. This past week we established and defined 6 separate trial planting beds so we can compare production rates at high elevation growing under varying planting conditions. We also added a narrative explaining how we will resurrect existing neglected orchard by pruning, adding nutrients, and mulching. And we added a narrative describing the purpose of hugelkultur beds for recycling large branches and trees and turning them into a nutrient soil additive. You can see some of this work here.
HIGHEST GOOD EDUCATION PROGRESS
One Community is creating ethical lifestyle creation through Highest Good education that is for all ages, applicable in any environment, adaptable to individual needs, far exceeds traditional education standards, and more fun for both the teachers and the students:
This week, the core team finished the creation of the 4 assessment templates that are linked to from the Assessment Forms page. You can see some of this last week's work here.
HIGHEST GOOD SOCIETY PROGRESS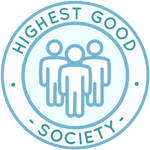 One Community is creating ethical lifestyle creation through a Highest Good society approach to living that is founded on fulfilled living, the study of meeting human needs, Community, and making a difference in the world:
This week, the Highest Good Network software team consisting of Sowmya Manohar (Software Engineer, Web Developer & Net Application Developer), Shubhra Mittal (Software Delivery Manager), and Swathy Jayaseelan (Software Developer) continued their work on the software. This week they fixed issues with creating new users, started working on a new password process, removed the "search task" option, added a projects filter, added functionality that puts the most recently edited action item at the top of the timelog, and developed a line chart for showing weekly work-input trends with a drop down to include/exclude individual member's data from the chart.
AND WE PRODUCED THIS WEEKLY UPDATES BLOG – CLICK HERE TO SUBSCRIBE
FOLLOW ONE COMMUNITY'S PROGRESS (click icons for our pages)


 
INVESTOR PAGES
GET INVOLVED
CONSULTANTS     ●     WAYS ANYONE CAN HELP     ●     MEMBERSHIP