Maximizing Sustainability Opportunity – One Community Weekly Progress Update #92
Maximizing sustainability opportunity can be refined to three core components: ease of implementation, affordability, and attractiveness. One Community is simultaneously addressing these three components to facilitate a self-propagating sustainability model for The Highest Good of All:
OUR MAIN OPEN SOURCE HUBS


Click on each icon to be taken to the corresponding Highest Good hub page.
One Community's physical location will forward this movement as the first of many self-replicating teacher/demonstration communities, villages, and cities to be built around the world. This is the December 5th, 2014 edition (#92) of our weekly progress update detailing the previous week's development and accomplishments:
Maximizing Sustainability Opportunity
One Community Weekly Progress Update #92
Here is the bullet-point list of this last week's design and progress discussed in detail in the video above:
MAXIMIZING SUSTAINABILITY OPPORTUNITY INTRO @1:00
HIGHEST GOOD EDUCATION @2:11
HIGHEST GOOD FOOD: @3:26
HIGHEST GOOD HOUSING: @4:26
DUPLICABLE CITY CENTER: @5:55
HIGHEST GOOD SOCIETY: @7:03
MAXIMIZING SUSTAINABILITY OPPORTUNITY SUMMARY: @7:51
CLICK HERE IF YOU'D LIKE TO RECEIVE AN EMAIL EACH WEEK WHEN WE RELEASE A NEW UPDATE
YOU CAN ALSO JOIN US THROUGH SOCIAL MEDIA


 
ONE COMMUNITY WEEKLY UPDATE DETAILS
HIGHEST GOOD EDUCATION PROGRESS
One Community is maximizing sustainability opportunity through Highest Good education that is for all ages, applicable in any environment, adaptable to individual needs, far exceeds traditional education standards, and more fun for both the teachers and the students:
This last week the core team finished the final 70% of the lesson plan mindmap with the central theme of "Highest Good." You can see this below and on the finished webpage where you can now access the necessary details to use this lesson and mindmap to teach all subjects to all ages, in any environment, using the central "Highest Good" theme:
Behind the scenes we also finished the final 60% of the remaining content edits and revisions for the lesson plan with the central theme of "Movement and Development."
We also researched and outlined another 30 great thinkers and innovators for the Technology and Innovation Molecule.
HIGHEST GOOD FOOD PROGRESS
One Community is maximizing sustainability opportunity through Highest Good food that is more diverse, more nutritious, locally grown and sustainable, and part of our open source botanical garden model to support and share bio-diversity:
This last week the core team added all the large-scale gardening plant links and icons to the soil amendment page, plus a new resources section. Click the image to be taken to the new section on the page.
We also created this new social media image and featured the page.
In addition to this, we began creating the website infrastructure to share the outstanding work of our newest partner Benjamin Sessions. You can see this beginning to take shape here as the temporary kitchen setup and menu page for initial remote village construction as well as the upcoming crowdfunding campaign.
HIGHEST GOOD HOUSING PROGRESS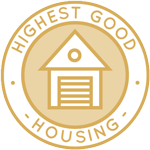 One Community is maximizing sustainability opportunity through Highest Good housing that is artistic and beautiful, more affordable, more space efficient, lasts longer, DIY buildable, and constructed with healthy and sustainable materials:
This last week the core team spent most of our time looking at how heat will move in and around the earth surrounding the Tropical Atrium hot water tank. We've identified how much heat we can store it the thermal mass, now we're focused on figuring out what the "sweet spot" is for insulation related to cost and labor along with where the insulation will be most effective. What you see here is that insulation directly below the tank is definitely beneficial, but these benefits decrease as you go deeper and nearer the perimeter. The question is how deep and wide is best when including the cost and labor associated with this too.
Our core team also began work this week with Robert Seton of Solar Hybrid Design on working out what we hope will be the final details of our solar infrastructure. Here is a screenshot showing what equipment we're discussing and evaluating there.
Scott Thomas and his Shadow Ridge Signature Architecture Program team also progressed with their work putting the complete Earthbag Village into CAD. Here is a collage of screenshots of this work in progress showing some of the bathroom domes and Tropical Atrium central area.
DUPLICABLE CITY CENTER PROGRESS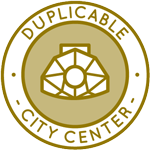 One Community is maximizing sustainability opportunity through a Duplicable and Sustainable City Center that is LEED Platinum certified/Sustainable, can feed 200 people at a time, provide laundry for over 300 people, is beautiful, spacious, and saves resources, money, and space:
This last week the core team completed addition of the Resources and FAQ sections of the Control Systems page. This page is done for now but will continue to evolve and function as a constantly developing tutorial and information resource for the monitoring, setup, maintenance, evolution, and data gathering systems of the Duplicable City Center and the Earthbag Village (Pod 1). Here is a screenshot of the final additions:
HIGHEST GOOD SOCIETY PROGRESS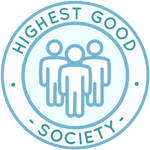 One Community is maximizing sustainability opportunity through a Highest Good society approach to living that is founded on fulfilled living, the study of meeting human needs, Community, and making a difference in the world:
This last week the core team began a complete redesign of the homepage that now looks like this:
This redesign is to streamline and simplify this main page of our site to better help people understand what we are creating and how it is a viable strategy for global transformation to sustainability. Here is the newly updated pledge that is one of the three primary pages we are helping people start on so they better understand our project.
In addition to this we also created new social media imagery and featured our Evolving Sustainability page, Highest Good Society page, Resource Based Economy page, and our Duplicable City Center open source hub and page:
AND WE PRODUCED THIS WEEKLY UPDATES BLOG – CLICK HERE TO SUBSCRIBE
FOLLOW ONE COMMUNITY'S PROGRESS (click icons for our pages)


 
INVESTOR PAGES
GET INVOLVED
CONSULTANTS     ●     WAYS ANYONE CAN HELP     ●     MEMBERSHIP