Regenerative World Building – One Community Weekly Progress Update #76
One Community is regenerative world building through an evolution of sustainability that is open source and free-sharing duplicable and adaptable Highest-Good approaches to all aspects of living:
OUR MAIN OPEN SOURCE HUBS


Click on each icon to be taken to the corresponding Highest Good hub page.
One Community's physical location will forward this movement as the first of many self-replicating teacher/demonstration communities, villages, and cities to be built around the world. This is the August 15th, 2014 edition (#76) of our weekly progress update detailing the previous week's development and accomplishments:
Regenerative World Building
One Community Weekly Progress Update #76
Here is the bullet-point list of this last week's design and progress discussed in detail in the video above:
REGENERATIVE WORLD BUILDING INTRO @1:00
HIGHEST GOOD EDUCATION @1:35
HIGHEST GOOD FOOD: @2:51
HIGHEST GOOD HOUSING: @3:33
DUPLICABLE CITY CENTER: @5:16
HIGHEST GOOD SOCIETY: @6:38
REGENERATIVE WORLD BUILDING SUMMARY: @7:44
CLICK HERE IF YOU'D LIKE TO RECEIVE AN EMAIL EACH WEEK WHEN WE RELEASE A NEW UPDATE
YOU CAN ALSO JOIN US THROUGH SOCIAL MEDIA


 
ONE COMMUNITY WEEKLY UPDATE DETAILS
HIGHEST GOOD EDUCATION PROGRESS
One Community is regenerative world building through Highest Good education that is for all ages, applicable in any environment, adaptable to individual needs, far exceeds traditional education standards, and more fun for both the teachers and the students:
This last week the core team finished the first 25% of the Harmony lesson plan mindmap:
On a light and fun note, we also created a new image and updated the header for our Highest Good Education open source hub:
Behind the scenes we, wrapped up 2 weeks of interviews with Satyanna Luken (Author, Montessori Teacher, and founder of Imagine Wisdom Education ~ I-WE) who has been helping us with development of the open source Ultimate Classroom Component. We'll be updating the page you see here with all the added details from her in the next week or so:
HIGHEST GOOD FOOD PROGRESS
One Community is regenerative world building through Highest Good food that is more diverse, more nutritious, locally grown and sustainable, and part of our open source botanical garden model to support and share bio-diversity:
This last week the core team finished adding the diversity details to the Ulluco section of the large-scale gardening page. We added the 9 you see featured here plus 3 more for a total of 12 along with cultural considerations, planting guidelines, and purchasing details:
HIGHEST GOOD HOUSING PROGRESS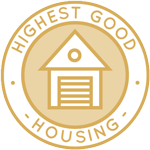 One Community is regenerative world building through Highest Good housing that is artistic and beautiful, more affordable, more space efficient, lasts longer, DIY buildable, and constructed with healthy and sustainable materials:
This last week the core team inventoried all the pieces for the Murphy bed portion of the custom furniture designs for the earthbag village domes and dome home crowdfunding campaign. This is taking the amazing work of Philip Gill (Interior and Furniture Designer and Owner of Philip Gill Design) and preparing it all for the creation of complete do-it-yourself building and assembly instructions:
We also created 3 different layouts for the crowdfunding campaign wet dome that includes a toilet, shower, stove, combo washer/dryer, refrigerator, and eating area. These domes will fit on a 150 sq foot footprint so that they can be built in many counties without a permit. We will also be providing a permitted version as part of our open source and crowdfunding campaign goals.
We also finished the final 50% of the new open source plaster page formatting of Amira Kessem's research and finished the initial formatting of Scott Howard's input into creating your own natural plasters:
DUPLICABLE CITY CENTER PROGRESS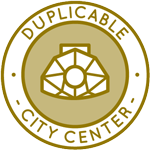 One Community is regenerative world building through a Duplicable and Sustainable City Center that is LEED Platinum certified/Sustainable, can feed 200 people at a time, provide laundry for over 300 people, is beautiful, spacious, and saves resources, money, and space:
This last week the core team completed another 30 seconds of the Duplicable City Center 3-D video showing over 2 years of design work for this building happening in 3-D. Here is the most recent video showing more of the evolution of this structure over the past couple years:
We also put our diesel generator Macro to work evolving the generator details as you can see here. This image shows different generator efficiencies in the form of daily and annual fuel costs compared to different solar production estimates. The image at the top starts with all the areas proportionally representing their power needs. Below that are these needs divided into water heating applications and all other electrical uses.
In addition to all this Ben Pollock (Full Service Restaurant and Kitchen Designer/Senior Project Manager with Webb Food Service Design) is helping us continue to evaluate what could be possible with a cooking hood heat capture and recycling unit:
James Nance (Mechanical Engineer and Project Manager with P2S Engineering) finished the next phase of venting and exhaust design for the Social Dome, Living Dome, and laundry areas:
HIGHEST GOOD SOCIETY PROGRESS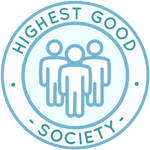 One Community is regenerative world building through a Highest Good society approach to living that is founded on fulfilled living, the study of meeting human needs, Community, and making a difference in the world:
This last week the core team updated our final core value page covering Community and how we view this core value as a foundation of global transformation and use it in our decision making process. Having completed this final value, we also redesigned all our menus on the website to include and feature all our values. Here is a picture of the True Community page:
AND WE PRODUCED THIS WEEKLY UPDATES BLOG – CLICK HERE TO SUBSCRIBE
FOLLOW ONE COMMUNITY'S PROGRESS (click icons for our pages)


 
INVESTOR PAGES
GET INVOLVED
CONSULTANTS     ●     WAYS ANYONE CAN HELP     ●     MEMBERSHIP