Why Open Source Eco-villages – One Community Weekly Progress Update #365
Why open source eco-villages? Well, for starters, because we could create a sustainable world through a global cooperative of villages and communities working together as teacher/demonstration hubs. Creating sustainability think tanks collaborating for the Highest Good of all people and life on this planet. Never has this been needed more and One Community is doing our part by developing the open source and free-shared resources and tutorials for food, energy, housing, education, for-profit and non-profit economic design, social architecture, fulfilled living, and global stewardship components necessary to launch these.
OUR MAIN OPEN SOURCE HUBS


Click on each icon to be taken to the corresponding Highest Good hub page.
One Community's physical location will forward this movement as the first of many self-replicating teacher/demonstration communities, villages, and cities to be built around the world. This is the March 22nd, 2020 edition (#365) of our weekly progress update detailing our team's development and accomplishments:
Why Open Source Eco-Villages
One Community Progress Update #365
DONATE  |  COLLABORATE  |  HELP WITH LARGE-SCALE FUNDING
CLICK HERE IF YOU'D LIKE TO RECEIVE AN EMAIL EACH WEEK WHEN WE RELEASE A NEW UPDATE
YOU CAN ALSO JOIN US THROUGH SOCIAL MEDIA


 
ONE COMMUNITY WEEKLY UPDATE DETAILS
HIGHEST GOOD HOUSING PROGRESS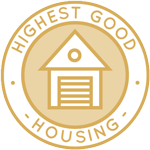 One Community is answering the question, "why open source eco-villages" through Highest Good housing that is artistic and beautiful, more affordable, more space efficient, lasts longer, DIY buildable, and constructed with healthy and sustainable materials:
This week the core team continued with what we hope will be the 2nd-to-final review of the Murphy bed instructions. This week we finished the review of the bench and table assembly and started work on the final cut sheets plan where we finished the wall-parts section. You can see some of this work in progress below.
Ziqian Zheng (Architectural Designer and Drafter) also continued working on the Earthbag Village and completed week 19 as a volunteer designer with our team. This week's focus was adding plants and trees to the Tropical Atrium walkthrough. You can see some of the screenshots from the updated walkthrough here.
And Dean Scholz (Architectural Designer) continued helping with the Earthbag Village (Pod 1) 4-dome cluster designs. This week was week #182 of Dean's work and the focus this week was continuing to test textures and fix errors found during this process. You can see pictures of these updates below.
DUPLICABLE CITY CENTER PROGRESS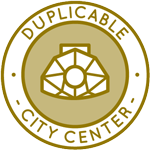 One Community is answering the question, "why open source eco-villages" through a Duplicable and Sustainable City Center that is LEED Platinum certified/Sustainable, can feed 200 people at a time, provide laundry for over 300 people, is beautiful, spacious, and saves resources, money, and space:
This week Anvita Kumari Pandey (Civil Engineer) finished her research for all the City Center lighting. What you see below are all the bulbs researched with links and updated quantities. With this, we'd say we are now about 95% complete with the lighting selection details.
Ziqian Zheng (Architectural Designer and Drafter) also helped this week with the City Center. This week he created the AutoCAD occupancy zonal layout shown below.
Radhieka Nagpal (Volunteer Researcher) completed her 5th week researching the Most Sustainable Building Materials: Carpet, Flooring, Wood, Etc. This week Radhieka worked on integrating core team feedback and editing the introduction of the companies to provide a better explanation for their ranking, research into the nitty-gritties of each company to find out about their sustainable impact throughout their whole life-cycle, not just products, and beginning the deep-dive into the life cycle of specific products based on Health & safety, Sustainability, Cost, Practicality/do-it-yourself application, and Durability. You can see some of this work-in-progress below.
HIGHEST GOOD FOOD PROGRESS
One Community is answering the question, "why open source eco-villages" through Highest Good food that is more diverse, more nutritious, locally grown and sustainable, and part of our open source botanical garden model to support and share bio-diversity:
This week the core team continued developing the open source permaculture design content. This week's focus was creating tables that summarize how each infrastructure component addresses each permaculture ethics and principles and each component's phase of implementation. You can see some of this behind-the-scenes work below.
This week Mohammad Almuzaial (Civil and Construction Engineer) continued with his 17th week helping with the Aquapini/Walipini civil engineering details. This week he modified the architectural layout to match the Sketchup model. This included the aquaponics layout, piping, and wall heights shown below. He also added the gravity-fed pipe to supply the North-side aquaponics, balancing pipes to maintain water levels in all containers and to connect all water containers to the interior pond, and an interior recycling pump to cycle the water from the water containers back to the interior pond.
He also updated the AutoCAD so the water supply network branches include two supply valves on each wall in addition to one supply valve for the interior pond, added a backup water pump to the water supply network, and added an overflow pipe connected to the stormwater drainage network. You can see some of this work work-in-progress below and we'd say this brings this part of this component to 94% complete.
In addition to this, he completed several versions of updating the property model terrain topo. The final version has lines at 5' increments. He then used this to reproduce the sun study and export to .dwg format.
Ali Ghahremannezhad (Mechanical Engineer) additionally continued with his 16th week as a member of the team and working on the climate batteries for the Aquapini/Walipini structures. This week Ali completed the 2D transient simulations of the aquapini and walipinis to account for the daily air temperature and solar heat variations for a greenhouse in Utah. After evaluation of the boundary conditions and considering the effects of underground insulations, extended soil geometry, wind and outside temperature variations, and daily solar irradiations, the effect of implementing a climate battery was investigated as it pulls the air inside the greenhouse to flow through the pipes placed in the deep soil. July, which is the warmest month in Utah, was considered and the results were compared with the case where no climate battery is used. You can see some of this work below.
HIGHEST GOOD EDUCATION PROGRESS
One Community is answering the question, "why open source eco-villages" through Highest Good education that is for all ages, applicable in any environment, adaptable to individual needs, far exceeds traditional education standards, and more fun for both the teachers and the students. This component of One Community is about 95% complete with only the Open Source School Licensing and Ultimate Classroom construction and assembly details remaining to be finished. With over 8 years of work invested in the process, the sections below are all complete until we move onto the property and continue the development and open sourcing process with teachers and students – a development process that is built directly into the structure of the education program and everything else we're creating too:
This week Dan Alleck (Designer and Illustrator) completed his 69th week helping with render additions and finishing work for the rooms in the Ultimate Classroom. This week he continued work on the yellow room, a room focused on the subject of Math and the character traits of peaceful leadership, sharing, self esteem, respect for others, self-control, self-discipline, calmness, and initiative. What you see here is Dan's 4th round of object and people additions. This week he added toys and books to the shelving and floor and made more adjustments to the wall posters. This brings this room to about 80% complete.
HIGHEST GOOD SOCIETY PROGRESS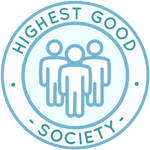 One Community is answering the question, "why open source eco-villages" through a Highest Good society approach to living that is founded on fulfilled living, the study of meeting human needs, Community, and making a difference in the world:
This week Simon Xiong (Programmer) completed his 7th week working on the Highest Good Network software. This week Simon continued writing the Final Draft for HGN Unit Test Best Practice. Based on feedback from teammates some changes will have to be made before a final submission. At the same time, a living document approach is being used for the updates and changes that are common in software development. In addition to this, the Final Draft for HGN Documentation Best Practice was also started. There were errors with getting our app configured properly to work with this React Style Guide and it will further be investigated and fixed for week 8. Screenshots of some of this work are below.
Henry Ng (React Developer) also completed his 8th week with the team and working on the Highest Good Network software. This week he worked on the back-end for the Work Breakdown Structure (WBS) import. He did a research to learn how to work with NodeJS and ExpressJS to build a database and successfully created 4 APIs to get WBSs, create a WBS, delete a WBS, and add Tasks to WBS. You can see some of this work below.
Siddharth Gore (Senior Software Engineer I) completed his 8th week as a member of the volunteer team also working on the Highest Good Network software. This week Siddharth worked on the styling of screens in the Mobile App with feedback received from the core team. You can see some of this work here.
And last but not least, Wen Zhang (Software Engineer) joined the team and completed her 1st week as a volunteer working on the Highest Good Network software. This week Wen successfully set up the app to run locally, began reviewing and helping with the Unit Testing tutorial and the Guide for React Components Documentation, and led the creation of 1) Design Doc, 2) Codebase Rules & Conventions, and 3) Workflow and Github, to better support collaboration of the team, and to help new team members ramp up quickly.
AND WE PRODUCED THIS WEEKLY UPDATES BLOG – CLICK HERE TO SUBSCRIBE
FOLLOW ONE COMMUNITY'S PROGRESS (click icons for our pages)


 
INVESTOR PAGES
GET INVOLVED
DONATE    ●     WAYS ANYONE CAN HELP     ●     MEMBERSHIP