Affordable Sustainability – One Community Weekly Progress Update #286
Affordable sustainability is necessary if mainstream implementation is going to happen. Such implementation has the benefit to positively impact the life of everything on our planet and One Community is supporting and forwarding this movement through open source and do-it-yourself plans for sustainable food, energy, housing, education, for-profit and non-profit economic design, social architecture, fulfilled living, global stewardship practices, and more. We call this living and creating for The Highest Good of All.
OUR MAIN OPEN SOURCE HUBS


Click on each icon to be taken to the corresponding Highest Good hub page.
One Community's physical location will forward this movement as the first of many self-replicating teacher/demonstration communities, villages, and cities to be built around the world. This is the September 16, 2018 edition (#286) of our weekly progress update detailing our team's development and accomplishments:
Affordable Sustainability
One Community Progress Update #286
Here is the bullet-point list of this last week's design and progress discussed in detail in the video above:
AFFORDABLE SUSTAINABILITY INTRO: @0:34
HIGHEST GOOD HOUSING: @7:44
DUPLICABLE CITY CENTER: @9:52
HIGHEST GOOD FOOD: @11:19:
HIGHEST GOOD EDUCATION: @12:07
HIGHEST GOOD SOCIETY: @12:50
AFFORDABLE SUSTAINABILITY SUMMARY: @14:12
CLICK HERE IF YOU'D LIKE TO RECEIVE AN EMAIL EACH WEEK WHEN WE RELEASE A NEW UPDATE
YOU CAN ALSO JOIN US THROUGH SOCIAL MEDIA


 
ONE COMMUNITY WEEKLY UPDATE DETAILS
HIGHEST GOOD HOUSING PROGRESS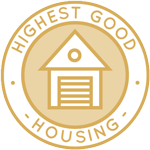 One Community is facilitating affordable sustainability through Highest Good housing that is artistic and beautiful, more affordable, more space efficient, lasts longer, DIY buildable, and constructed with healthy and sustainable materials:
This week the core team continued testing the open source Murphy bed furniture assembly instructions. The focus this week was final testing of the back storage and changing area and we redesigned the fold-down bed and fold out tables and benches. You can see some of this work-in-progress here.
The core team also made significant updates to the open source plaster page by adding more resources, updating the table of contents, and adding instructions for how to create wheat paste.
Shadi Kennedy (Artist and Graphic Designer) also completed his 21st week leading the development of the Murphy bed instructions. This week he continued development of the initial bed box assembly instruction and started final revisions for the Clothing and Storage section now that the core team finished the final assembly testing of this area using Sketchup 3D. You can see some of this work-in-progress here.
Mike Kowalski (Game Developer) finished his 20th week helping update our renders that are too big for anything but a gaming computer. This week Mike redid these 3 Earthbag Village (Pod 1) renders with all closed doors and made fixes to the trees and lighting.
Hemanth Kotaru (Structural Engineer) completed his 21st week helping with the structural engineering research and calculations for the Earthbag Village (Pod 1). This week's focus was interpreting the results of all his research on the engineering details of the different kinds of earth that can be used to fill the bags, finding more resources, and starting to create the calculations spreadsheet.
DUPLICABLE CITY CENTER PROGRESS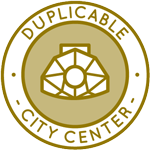 One Community is facilitating affordable sustainability through a Duplicable and Sustainable City Center that is LEED Platinum certified/Sustainable, can feed 200 people at a time, provide laundry for over 300 people, is beautiful, spacious, and saves resources, money, and space:
The core team working with Dipti Dhondarkar (Electrical Engineer) also continued developing the lighting specifics for the City Center. This is Dipti's 94th week volunteering on this task and the focus this week was these floor-by-floor overview lighting renders that are now on the website also.
Dehua Feng (Civil Engineer) also completed his 20th week working on the fire suppression and safety systems designs for the Duplicable City Center Sprinkler and Emergency Systems open source hub. This week he finished the calculation updates for all the remaining zones, updated all the references for the tutorial, and calculated the reservoir size needed to support the system. You can see some of this work here.
Haoxuan "Hayes" Lei (Structural Engineer) also finished his last week working on the City Center structural engineering. What you see here are the wrapup documents sharing what has been completed and what still remains to be done by the next volunteer team.
Last but not least, Anvita Kumari Pandey (Civil Engineer) completed her 22nd week volunteering by working on final details for the Duplicable City Center Materials and Costs and beginning work updating the Earthbag Village Materials and Costs with the same level of detail – some of which you can see here.
HIGHEST GOOD FOOD PROGRESS
One Community is facilitating affordable sustainability through Highest Good food that is more diverse, more nutritious, locally grown and sustainable, and part of our open source botanical garden model to support and share bio-diversity:
This week, the core team continued writing the behind-the-scenes narrative and detailed food rollout plan for the various stages of development. We continued our comprehensive review of the complete 20-person food rollout and implementation details. This included further integration of our related webpages, information on "How to Stockpile Compost Material", a very simple brown/green composting explanation for the novice gardener, and beginning edits for the Transition Kitchen page. You can see some of this work here.
HIGHEST GOOD EDUCATION PROGRESS
One Community is facilitating affordable sustainability through Highest Good education that is for all ages, applicable in any environment, adaptable to individual needs, far exceeds traditional education standards, and more fun for both the teachers and the students:
This week, the core team wrote the initial script and started creating the graphics for what will replace our regular Highest Good education updates in the videos and website now that this component is pretty much complete until we move onto the property and develop it further with teachers and students.
We also added more resources, a new table of contents, and instructions for using the "Find Function" to the Free Online Education Resources page.
HIGHEST GOOD SOCIETY PROGRESS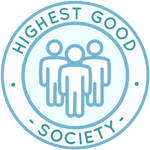 One Community is facilitating affordable sustainability through a Highest Good society approach to living that is founded on fulfilled living, the study of meeting human needs, Community, and making a difference in the world:
This week Jin Hua (Web and Graphic Designer) working with the core team continued collaboration on our new online marketing strategy by updating our Adwords details, creating the sped-up tutorial you see running here in the background and teaching how to better do keyword research to improve it even more, and running reports to evaluate our updated marketing approach for these updates versus how we were doing it before.
The Highest Good Network software team consisting of Sowmya Manohar (Software Engineer, Web Developer & Net Application Developer) and Shubhra Mittal (Software Delivery Manager) also returned to development. This week they upgraded the HGNApp from CircleCI 1.0 to 2.0 and enabled email deployment notifications, investigated the cause for the HGN timer counting two seconds at a time and disabled it for now, and added functionality for auto-refreshing when status changes are made to Active/Inactive in user management page. You can see some of this work here.
AND WE PRODUCED THIS WEEKLY UPDATES BLOG – CLICK HERE TO SUBSCRIBE
FOLLOW ONE COMMUNITY'S PROGRESS (click icons for our pages)


 
INVESTOR PAGES
GET INVOLVED
CONSULTANTS     ●     WAYS ANYONE CAN HELP     ●     MEMBERSHIP