Bio-Social Progress – One Community Weekly Progress Update #262
Posted on April 1, 2018 by One Community Hs
Bio-social progress is sustainable progress built on a foundation of cooperative social and ecological consciousness. If enough of us participate, humanity can pass the tipping point necessary to establish ourselves as a sustainable civilization. This will benefit all life on our shared planet and One Community is open sourcing the resources we feel are most needed and helpful in achieving this.
OUR MAIN OPEN SOURCE HUBS


Click on each icon to be taken to the corresponding Highest Good hub page.
One Community's physical location will forward this movement as the first of many self-replicating teacher/demonstration communities, villages, and cities to be built around the world. This is the April 1st, 2018 edition (#262) of our weekly progress update detailing our team's development and accomplishments:
Bio-Social Progress
One Community Progress Update #262
Here is the bullet-point list of this last week's design and progress discussed in detail in the video above:
BIO-SOCIAL PROGRESS INTRO: @0:34
HIGHEST GOOD HOUSING: @5:37
DUPLICABLE CITY CENTER: @7:12
HIGHEST GOOD FOOD: @8:28
HIGHEST GOOD EDUCATION: @9:40
HIGHEST GOOD SOCIETY: @9:53
BIO-SOCIAL PROGRESS SUMMARY: @10:50
CLICK HERE IF YOU'D LIKE TO RECEIVE AN EMAIL EACH WEEK WHEN WE RELEASE A NEW UPDATE
YOU CAN ALSO JOIN US THROUGH SOCIAL MEDIA


 
ONE COMMUNITY WEEKLY UPDATE DETAILS
HIGHEST GOOD HOUSING PROGRESS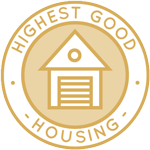 One Community is facilitating bio-social progress through Highest Good housing that is artistic and beautiful, more affordable, more space efficient, lasts longer, DIY buildable, and constructed with healthy and sustainable materials:
This last week Shadi Kennedy (Artist and Graphic Designer) rejoined the team and took over development of the Murphy bed instructions. What you see here is his first week helping with this and focusing on developing the parts and component overview pages.
DUPLICABLE CITY CENTER PROGRESS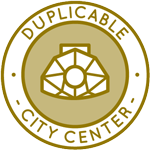 One Community is facilitating bio-social progress through a Duplicable and Sustainable City Center that is LEED Platinum certified/Sustainable, can feed 200 people at a time, provide laundry for over 300 people, is beautiful, spacious, and saves resources, money, and space:
Jin Yu (Structural Engineering Designer) continued with her work with the behind-the-scenes development of the City Center excavation and construction of the footer and foundation tutorial. This week's focus was the retaining wall details shown here.
Yun Lin (Bridge Design Engineer) also began helping with the beam design and calculation aspects of the City Center structural engineering. The spreadsheet shown here is some of this work.
David Olivero (Mechanical Engineer & Data Scientist) completed his 16th week helping with the HVAC Designs for the Duplicable City Center. This week's focus was running new calculations for the kitchen HVAC loads using a conservative approach and an ultra-sustainable approach, both of which can be seen here.
Dipti Dhondarkar, (Electrical Engineer) continued with her 68th week of work on the lighting specifics for the City Center. This week's focus was testing more approaches and finalizing the lighting strategy for the basement, which you can see here.
HIGHEST GOOD FOOD PROGRESS
One Community is facilitating bio-social progress through Highest Good food that is more diverse, more nutritious, locally grown and sustainable, and part of our open source botanical garden model to support and share bio-diversity:
This week, the core team continued work on the complete Highest Good food rollout plan and cost analysis. We continued adding items and links to the details list for 20-50 people, as shown here.
The core team also continued working on the Garden Tools list, adding descriptions and images to the Excel chart, as shown here.
In addition, the core team continued research and development of the open source Permaculture Design for the property. This week we finished the graphics for the Section Analysis, Zone Overview, Water-Structure-Access Overview, and the Detailed Design – all shown here.
HIGHEST GOOD EDUCATION PROGRESS
One Community is facilitating bio-social progress through Highest Good education that is for all ages, applicable in any environment, adaptable to individual needs, far exceeds traditional education standards, and more fun for both the teachers and the students:
This week, the core team continued developing the Lesson Plans How-to tutorial page. This week we finished the first 30% of the section giving examples of how to use each other component with the lesson plans component.
HIGHEST GOOD SOCIETY PROGRESS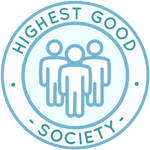 One Community is facilitating bio-social progress through a Highest Good society approach to living that is founded on fulfilled living, the study of meeting human needs, Community, and making a difference in the world:
This last week Ashwin Patil (Web Developer) finished updating our search engine usability on mobile devices. What you see here are the new mobile layouts.
The Highest Good Network software team consisting of Sowmya Manohar (Software Engineer, Web Developer & Net Application Developer), Shubhra Mittal (Software Delivery Manager), Priyanka Singh (Software Developer), Asha Tadimari (Software Engineer), and Swathy Jayaseelan (Software Developer). This week the team updated the timer to round to minutes,  increased the size of the leaderboard, created a new api method to handle deletion of project related tasks, implemented project name validation, and added a toggle function for displayed teams.
AND WE PRODUCED THIS WEEKLY UPDATES BLOG – CLICK HERE TO SUBSCRIBE
FOLLOW ONE COMMUNITY'S PROGRESS (click icons for our pages)


 
INVESTOR PAGES
GET INVOLVED
CONSULTANTS     ●     WAYS ANYONE CAN HELP     ●     MEMBERSHIP
CLICK HERE FOR ALL PAST UPDATES
Category: Community, Basics of One Community, One Community Tags: AQUAPINI, better is possible, Bio-Social Progress, creating a new world paradigm, creating global solutions, creating holistic transformational change, Duplicable City Center Hub, Earthbag Village, Education For Life progress, Education for Life update, food forest, for the highest good of all, Highest Good education, Highest Good food, Highest Good housing, non profit, One Community progress, One Community Update, open source, regenerative world building, solution based thinking, solutions that create solutions, straw bale village, sustainable civilization building, sustainable community building, the betterment of society, transforming the global environment, walipini