Creating Eco-Permanence – One Community Weekly Progress Update #269
Eco-permanence is ecologically sustainable living. Creating eco-permanence globally can be accomplished if enough people want it. We see the path to creating this as making global stewardship practices easy enough, affordable enough and attractive enough to become self-replicating. Open source and free-shared sustainability components covering food, energy, housing, education, economics, and more can make this possible by improving accessibility, lowering costs, and being combined to provide a higher quality of living.
OUR MAIN OPEN SOURCE HUBS


Click on each icon to be taken to the corresponding Highest Good hub page.
One Community's physical location will forward this movement as the first of many self-replicating teacher/demonstration communities, villages, and cities to be built around the world. This is the May 20, 2018 edition (#269) of our weekly progress update detailing our team's development and accomplishments:
Creating Eco-Permanence
One Community Progress Update #269
Here is the bullet-point list of this last week's design and progress discussed in detail in the video above:
CREATING ECO-PERMANENCE INTRO: @0:34
HIGHEST GOOD HOUSING: @6:06
DUPLICABLE CITY CENTER: @7:56
HIGHEST GOOD FOOD: @9:58
HIGHEST GOOD EDUCATION: @10:51
HIGHEST GOOD SOCIETY: @11:23
CREATING ECO-PERMANENCE SUMMARY: @12:17
CLICK HERE IF YOU'D LIKE TO RECEIVE AN EMAIL EACH WEEK WHEN WE RELEASE A NEW UPDATE
YOU CAN ALSO JOIN US THROUGH SOCIAL MEDIA


 
ONE COMMUNITY WEEKLY UPDATE DETAILS
HIGHEST GOOD HOUSING PROGRESS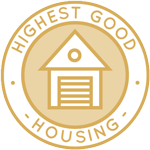 One Community is creating eco-permanence through Highest Good housing that is artistic and beautiful, more affordable, more space efficient, lasts longer, DIY buildable, and constructed with healthy and sustainable materials:
This week
Shadi Kennedy
 (
Artist and Graphic Designer
) completed his 8th week leading the development of the 
Murphy bed
 instructions. This week Shadi continued instituting changes removing pieces and simplifying the design and calculating new parts sizes. This included removal of the base, redesign of drawers, redesign of sliding mechanism, and removal of custom curved corner pieces.
DUPLICABLE CITY CENTER PROGRESS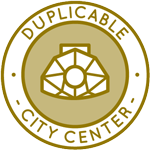 One Community is creating eco-permanence through a Duplicable and Sustainable City Center that is LEED Platinum certified/Sustainable, can feed 200 people at a time, provide laundry for over 300 people, is beautiful, spacious, and saves resources, money, and space:
This week the core team continued work on the bathroom designs for the City Center, further testing our designs in 3D. This week we worked with the adjustment of the lights, as shown here.
And the core team working with Dipti Dhondarkar (Electrical Engineer), continued developing the lighting specifics for the City Center. This is Dipti's 75th week volunteering on this task and the focus this week was testing lighting and creating (and adding to the website) this comparison of the different diffused sconce lighting fixture types that meet our LEED sustainability criteria.
HIGHEST GOOD FOOD PROGRESS
One Community is creating eco-permanence through Highest Good food that is more diverse, more nutritious, locally grown and sustainable, and part of our open source botanical garden model to support and share bio-diversity:
This week, the core team continued writing the behind-the-scenes narrative and detailed food rollout plan for the various stages of development. This past week we designated time frames for when we will initiate setup of the apiary, water lab, and acquisition of farm animals, all based on having the manpower & knowledge with our 20-50 on-site Pioneers and Volunteers. We also added clarifying information to our garden establishment section and researched worm towers.
The core team also researched and began creating the Apiary parts and cost analysis list, adding images and descriptions to the Google doc, as shown here.
HIGHEST GOOD EDUCATION PROGRESS
One Community is creating eco-permanence through Highest Good education that is for all ages, applicable in any environment, adaptable to individual needs, far exceeds traditional education standards, and more fun for both the teachers and the students:
This week, the core team began the process of finishing the Learning for Life – Ongoing Growth Strategies resource. You can see some of this last week's work here and we'd say we're about 30% done with the page update and redesign.
HIGHEST GOOD SOCIETY PROGRESS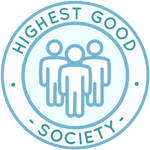 One Community is creating eco-permanence through a Highest Good society approach to living that is founded on fulfilled living, the study of meeting human needs, Community, and making a difference in the world:
This week, the Highest Good Network software team consisting of Sowmya Manohar (Software Engineer, Web Developer & Net Application Developer), Shubhra Mittal (Software Delivery Manager), and Swathy Jayaseelan (Software Developer) continued their work on the software. This week they set up the ability for the software to send emails, created password reset functionality, alphabetized projects and teams, fixed leaderboard time bugs and bugs to reset the projects list when admins create time entry for others, implemented weekly trend analysis charts using actual data, and added active/inactive filter options.
AND WE PRODUCED THIS WEEKLY UPDATES BLOG – CLICK HERE TO SUBSCRIBE
FOLLOW ONE COMMUNITY'S PROGRESS (click icons for our pages)


 
INVESTOR PAGES
GET INVOLVED
CONSULTANTS     ●     WAYS ANYONE CAN HELP     ●     MEMBERSHIP