Global Community Cooperative – One Community Weekly Progress Update #270
One Community is a nonprofit and 100% volunteer organization developing open source and free-shared designs for a global community cooperative of sustainable villages. These designs cover  food, energy, housing, education, economics, social architecture, fulfilled living, global stewardship practices, and more.
OUR MAIN OPEN SOURCE HUBS


Click on each icon to be taken to the corresponding Highest Good hub page.
One Community's physical location will forward this movement as the first of many self-replicating teacher/demonstration communities, villages, and cities to be built around the world. This is the May 27, 2018 edition (#270) of our weekly progress update detailing our team's development and accomplishments:
Global Community Cooperative
One Community Progress Update #270
Here is the bullet-point list of this last week's design and progress discussed in detail in the video above:
GLOBAL COMMUNITY COOPERATIVE INTRO: @0:34
HIGHEST GOOD HOUSING: @6:39
DUPLICABLE CITY CENTER: @8:38
HIGHEST GOOD FOOD: @10:55
HIGHEST GOOD EDUCATION: @11:36
HIGHEST GOOD SOCIETY: @12:22
GLOBAL COMMUNITY COOPERATIVE SUMMARY: @11:
CLICK HERE IF YOU'D LIKE TO RECEIVE AN EMAIL EACH WEEK WHEN WE RELEASE A NEW UPDATE
YOU CAN ALSO JOIN US THROUGH SOCIAL MEDIA


 
ONE COMMUNITY WEEKLY UPDATE DETAILS
HIGHEST GOOD HOUSING PROGRESS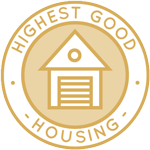 One Community is designing a global community cooperative through Highest Good housing that is artistic and beautiful, more affordable, more space efficient, lasts longer, DIY buildable, and constructed with healthy and sustainable materials:
This week the core team began creating and organizing the Murphy bed materials list, as shown here.
And, Shadi Kennedy (Artist and Graphic Designer) completed his 9th week leading the development of the Murphy bed instructions. This week Shadi finished component updates, simplifying the instructions, and finalizing them so we can now test construction in 3D using them as our guide.
Michael Hagler (Senior Graphic Designer and Artist) also created this new layout for the introduction to the Cob Village (Pod 3) aspect of the 7-villages book we're developing.
…..and this top-down render of the entire village. These are all now integrated into the website too.
Mihaela "Michelle" Pinzaru(Interior Designer and Architectural Drafter) also completed her 15th week working on the Tree House Village (Pod 7) residential renders. This week she designed and tested new layouts for the upstairs hostel living area. You can see this work-in-progress here.
DUPLICABLE CITY CENTER PROGRESS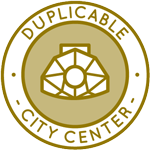 One Community is designing a global community cooperative through a Duplicable and Sustainable City Center that is LEED Platinum certified/Sustainable, can feed 200 people at a time, provide laundry for over 300 people, is beautiful, spacious, and saves resources, money, and space:
Haoxuan "Hayes" Lei (Structural Engineer) continued work on the City Center structural engineering by generating the beam layout spreadsheet, investigating the cost estimate of TJI beams, and further reviewing and revising the snow load on the living dome platform, some of which you can see here.
Yun Lin (Bridge Design Engineer) also completed his 8th week helping with the beam design and calculation spreadsheet creation for the City Center structural engineering. This week he completed checking the snow load calculations, as shown here.
David Olivero (Mechanical Engineer & Data Scientist) completed his 20th week helping with the HVAC Designs for the Duplicable City Center. This week's focus was more hardware research, matching zonal information to hardware selections, using previous preliminary analysis of radiant floor layouts for boiler sizing estimates, and adding these details to the HVAC  Zonal spreadsheet.
Anvita Kumari Pandey (Civil Engineer) completed her 7th week helping with the Duplicable City Center Materials and Costs. This week's focus was working on the pipe furniture cost analysis by researching and comparing materials, updating some parts, and also working on the pallet furniture and outdoor furniture cost analysis details.
Last but not least, Dehua Feng (Civil Engineer) completed his 4th week working on the fire suppression and safety systems designs for the City Center. This week he modified the fire zones and started creating the AutoCAD sprinkler layouts, as shown here.
HIGHEST GOOD FOOD PROGRESS
One Community is designing a global community cooperative through Highest Good food that is more diverse, more nutritious, locally grown and sustainable, and part of our open source botanical garden model to support and share bio-diversity:
This week, the core team continued writing the behind-the-scenes narrative and detailed food rollout plan for the various stages of development. This past week we researched hay vs. straw as a mulch option, researched and removed the use of cardboard and paper as a weed blocker, mulch, and carbon source due to chemicals added in the creation of these products, and made further updates to the garden rollout and trial bed strategy.  
HIGHEST GOOD EDUCATION PROGRESS
One Community is designing a global community cooperative through Highest Good education that is for all ages, applicable in any environment, adaptable to individual needs, far exceeds traditional education standards, and more fun for both the teachers and the students:
This week, the core team continued work on the Learning for Life – Ongoing Growth Strategies resource and finished the sections for Elementary and Intermediate students. You can see some of this last week's work here and we'd say we're about 60% done with the page update and redesign.
We also updated our open source Montessori resource page with the best of the Montessori Evaluation resources we researched and found – shown here in purple.
HIGHEST GOOD SOCIETY PROGRESS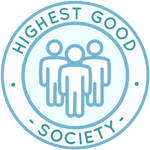 One Community is designing a global community cooperative through a Highest Good society approach to living that is founded on fulfilled living, the study of meeting human needs, Community, and making a difference in the world:
This week, the Highest Good Network software team consisting of Sowmya Manohar(Software Engineer, Web Developer & Net Application Developer), Shubhra Mittal(Software Delivery Manager), and Swathy Jayaseelan(Software Developer) continued their work on the software. This week they implemented a route to specific user profiles from the user management page, added alphabetization functionality, added a delete functionality in the user management page, worked on resolving deployment issues with the Azure support team, fixed tangible status in timelog entry form bugs, added past-week data in the reports, current week to be selected by default in the drop down, changed 'weeks' to date ranges in the chart, reorganized the reports page to include the filter on the top, added the selected week range option on the reports, and removed past-week data for options other than the current week.
Jin Hua (Web and Graphic Designer) also returned to volunteering and helped fix a variety of Google indexing issues for our website and sitemap. You can see some of this work here.
AND WE PRODUCED THIS WEEKLY UPDATES BLOG – CLICK HERE TO SUBSCRIBE
FOLLOW ONE COMMUNITY'S PROGRESS (click icons for our pages)


 
INVESTOR PAGES
GET INVOLVED
CONSULTANTS     ●     WAYS ANYONE CAN HELP     ●     MEMBERSHIP