Eco-system Expansion – One Community Weekly Progress Update #540
One Community is enhancing eco-system expansion and creating a world that works for everyone. As an all-volunteer organization, we are driven by a shared purpose of regenerating our planet and promoting sustainable approaches to food, energy, housing, education, economics, social architecture, fulfilled living, and global stewardship practices. Our unique model, designed to be self-replicating, will foster a global collaboration of teacher/demonstration hubs helping, open sourcing and freely sharing the complete process, ensuring that our efforts benefit humanity at large.
OUR MAIN OPEN SOURCE HUBS


Click on each icon to be taken to the corresponding Highest Good hub page.
One Community's physical location will forward this movement as the first of many self-replicating teacher/demonstration communities, villages, and cities to be built around the world. This is the July 30th, 2023 edition (#540) of our weekly progress update detailing our team's development and accomplishments:
Eco-system Expansion
One Community Progress Update #540
DONATE  |  COLLABORATE  |  HELP WITH LARGE-SCALE FUNDING
CLICK HERE IF YOU'D LIKE TO RECEIVE AN EMAIL EACH WEEK WHEN WE RELEASE A NEW UPDATE
YOU CAN ALSO JOIN US THROUGH SOCIAL MEDIA


 
ONE COMMUNITY WEEKLY UPDATE DETAILS
HIGHEST GOOD HOUSING PROGRESS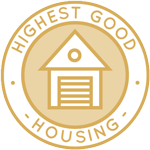 One Community is enhancing eco-system expansion through Highest Good housing that is artistic and beautiful, more affordable, more space efficient, lasts longer, DIY buildable, and constructed with healthy and sustainable materials:
This week, Amal Lazar (MS Mechanical Engineering) completed another week of assisting with the research for the Most Sustainable Lightbulbs and Light Bulb Companies: Research, Energy Savings, and More tutorial. She updated the content of item #1 on the Showerhead Website with the new product. The task primarily consisted of reviewing and revising the existing content to ensure accuracy and relevance for the new product. Amal also incorporated all the necessary details and specifications of the new showerhead into the description, emphasizing its unique features and benefits. The execution of the week's work resulted in updated content that is now ready for publication. Below, you'll find some images of this work.
Julia Meaney (Research and Web design) completed another week of assisting with research and web design. She conducted a comprehensive final review of the "Murphy bed Instructions" PDF, providing feedback using comments. In addition, Julia oversaw Amal's progress on the Light Bulb research, offering guidance and editing recent content additions. She also organized Google Docs for site integration, merging new and old content. Furthermore, Julia reviewed Chuck's integration of her feedback for the "Solar Energy Microgrid Setup and Maintenance" webpage, addressing comments in the Feedback PDF and ensuring completed tasks were properly handled. She addressed grammar and spelling errors throughout the page ToCs, corrected image link issues, and fixed other miscellaneous errors on the site. Julia briefly formatted the "Traditional Dome vs. City Center Dome Structural Engineering Loading Comparison Report" Google Doc for site integration and then proceeded to review Chuck's work on the "Duplicable City Center Engineering" webpage, making necessary edits and assigning follow-up tasks. Finally, Julia worked on the " Net-zero Bathroom and Earthbag Village Water Collection and Septic Design EDITED CONTENT FOR WEB" Google Doc, finalizing the first section for site integration and enhancing accessibility by converting screenshots of equations into text. See the pictures below.
Vidhi Bansal (3D Visualization Artist) completed another week of assisting with Earthbag Village. She dedicated her efforts to the 4-Dome Flythrough project, focusing on essential tasks such as editing the sizes of the elements and fine-tuning the lighting of the scene. Vidhi conducted multiple tests to identify and address any noise and lighting issues. Implementing her findings, Vidhi re-rendered specific scenes, adjusting the lighting and incorporating camera modifications to achieve optimal results. See below for some of the pictures.
DUPLICABLE CITY CENTER PROGRESS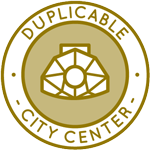 One Community is enhancing eco-system expansion through a Duplicable and Sustainable City Center that is LEED Platinum certified/Sustainable, can feed 200 people at a time, provide laundry for over 300 people, is beautiful, spacious, and saves resources, money, and space:
This week, Amiti Singh (Volunteer Architectural Designer) achieved significant milestones in the design and modeling of a visitor room within the Duplicable City Center. By curating renderings, she captured a serene and tranquil ambiance. Amiti conducted a comprehensive review of the initial SketchUp Design, integrating various elements to reinforce the visual theme of tranquility in the room. Her focus on lighting design and selection of appropriate materials enhanced the overall aesthetic. Furthermore, Amiti dedicated time to visualize the bathroom, ensuring a harmonious connection with the room's design. See below the pictures.
Charles Gooley (Web Designer) completed another week of assisting with web design. He dedicated his efforts to updating the "Duplicable City Center Natural Pool and Spa tutorial". The focus was on adding new sections, including Hot Tub Sanitizer Alternatives, Sanitization, and Oxidation. In the Sanitization section, comprehensive discussions were provided on the advantages, disadvantages, and recommended products for Biguanides, a UV Water Purifier, Ionizers, and Ozonation. Similarly, the Oxidation section covered advantages, disadvantages, and recommended products for non-chlorine shocks and enzyme-based treatments. To enrich the tutorial, Charles included numerous articles, product details, and videos in the Resources section. Due to the nature of the additions made, he ensured the tutorial received essential updates. The pictures below offer a visual representation of this work.
Julio Marín Bustillos (Mechanical Engineer) completed another week of assisting with the City Center Dome Hub Connector Engineering. She focused on the task of designing hub connectors for the third row, which required additional time due to the need for unique variations of connectors for each node, rather than reusing existing ones. Moreover, the Dome's Complex Geometry resulted in multiple brackets intersecting with each other, necessitating the removal of certain parts to address the issue. To streamline the design process, Julio collaborated with Yiwei by sharing the files, enabling Yiwei to conduct stress analysis on the designs. The pictures below provide a glimpse of the images.
Ranran Zhang (Architectural Designer) completed another week working on the updated video for the Duplicable City Center internal and external walkthrough. She made substantial progress in fixing the Lumion model by implementing several crucial adjustments. Ranran resolved the issue with the figure eating fast food by substituting it with a more appropriate alternative and also tidied up the floor by removing the books. Another significant fix involved adjusting the Dormer on the second floor, precisely lowering it to meet the required specifications. Additionally, to enhance the overall context of the scene, she added 2D elements to the Lumion model, integrating the building into its surroundings and eliminating the impression of isolation in an endless pasture. Take a look at the images below to see some of the progress made in this work.
Yiwei He (Mechanical Engineer) completed another week of assisting with the City Center Dome Hub Connector Engineering. Yiwei worked on designing simplified dome connectors using a two-layer hub connectors design and conducted simulations. The design is currently undergoing evaluation to address any remaining issues and assess its feasibility. In addition, Yiwei dedicated time to reviewing and checking the duplicated city centers' website page, identifying areas that need attention and improvement. See some of this work in the pictures below.
HIGHEST GOOD FOOD PROGRESS
One Community is enhancing eco-system expansion through Highest Good food that is more diverse, more nutritious, locally grown and sustainable, and part of our open source botanical garden model to support and share bio-diversity:
This week, the core team continued our review of the open-source Highest Good Food designs. We focused on the Food Rollout document, addressing questions in the comments section and updating aspects of the Chickens Coop design as per the initial plan. Additionally, we engaged in a phone call with F-CHIPP to seek confirmations and acknowledgments that specific parts of the Coop plan were no longer valid. Subsequently, we conducted research and provided recommendations for two different tractors suitable for the outdoor farm environment, capable of handling much of the workload. See the pictures below that are related to this.
The core team also continued to work on the Transition Kitchen. We commenced the creation of the two-week shopping list, crafting and completing the FWA, FWB, FWC, and FWD shopping lists. We also established the FWE Shopping List, advancing through the Herbs & Spices section. Additionally, we managed and responded to comments left on the Master Recipe and 3-Day Menu Blocks Doc, ensuring effective communication and prompt resolution. We plan to consolidate the completed shopping lists into a separate sheet for better organization and accessibility. See below for pictures related to this.
And, Gregory Quach (Data Enterer for Chef/Culinary) focused on assisting in the Transition Kitchen. This week, Gregory, dedicated his efforts to a new business analytics assignment assigned by Jae. He utilized Google Sheets to derive valuable insights regarding ideal managers for different positions within the organization. Gregory's work involved defining potential management roles for candidates, creating a ranking system, conducting thorough analyses of diagrams, tables, and statistics, and presenting well-founded recommendations to assist Jae in making informed decisions for these managerial positions. See below for pictures related to this.
HIGHEST GOOD EDUCATION PROGRESS
One Community is enhancing eco-system expansion through Highest Good education that is for all ages, applicable in any environment, adaptable to individual needs, far exceeds traditional education standards, and more fun for both the teachers and the students. This component of One Community is about 95% complete with only the Open Source School Licensing and Ultimate Classroom construction and assembly details remaining to be finished.
With over 8 years of work invested in the process, the sections below are all complete until we move onto the property and continue the development and open sourcing process with teachers and students – a development process that is built directly into the structure of the education program and everything else we're creating too:
This week, Brian Muigai Mwaniki (Structural Engineer) completed work helping with the Ultimate Classroom. Brian conducted truss analysis using Staad Pro software and performed wind load analysis through Tekla Tedds 2019. The results of these analyses, along with the relevant application files, were promptly shared with the team via the designated shared Dropbox folder. See below for pictures related to this work.
HIGHEST GOOD SOCIETY PROGRESS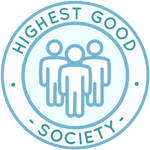 One Community is enhancing eco-system expansion through a Highest Good society approach to living that is founded on fulfilled living, the study of meeting human needs, Community, and making a difference in the world:
This week, the core team completed 73 hours managing One Community volunteer-work review not included above, emails, social media accounts, web development, new bug identification and bug-fix integration for the Highest Good Network software, and interviewing and getting set up new volunteer team members. The pictures below show some of this work. 
Another core team member began verification of all the modifications made to the working Highest Good Network software. She focused on conducting HGN PRs testing. She also reviewed several PRs and marked the following as fixed: 916, 939, 993, and 881. However, PR 722 was retested and found to have the same problem, with the report not showing in the Dashboard's "Weekly Summary" tab. She opened a new bug report for this issue. See the images below for examples of this work in progress. 

Abdelmounaim "Abdel" Lallouache (Software Developer) continued his work helping with the Highest Good Network software. This week, Abdelmounaim contributed to the development of the system by implementing several important features and updates. First, he introduced a new function called "deleteExpiredTokens" within the cron job, which effectively cleans the database by removing expired tokens. Additionally, Abdelmounaim made enhancements to the new user entry form by incorporating password and confirm password fields, along with validation functions to ensure data accuracy. To improve user experience, he also integrated a getTimezone functionality into the form, allowing users to automatically obtain their time zone based on their location. Moreover, Abdelmounaim made meaningful improvements to the email body and subject sent to users during the profile setup process, enhancing the overall communication and clarity of the messages. His contributions have significantly strengthened the system's functionality and user interactions. See the below pictures as examples of this work.
Aishwarya Kalkundrikar (Full Stack Software Developer) continued helping with the Highest Good Network software. This week, Aishwarya conducted an in-depth review of the frontend code, suspecting it to be the source of issues in all user profile cases. During the investigation, Aishwarya identified changes in the file "WeeklySummary.jsx" that were related to dates. She discussed these findings with team members working on the same issue but later confirmed that the dates were being logged correctly from this file. Aishwarya then proceeded to analyze code from multiple files associated with the Userprofile component, specifically identifying alterations in the file "UserProfile.jsx." See the below pictures as examples of this work.
Alyx Parr (Senior Support Specialist) completed another week of assisting with the management, coordination, and overall support of One Community. This week, Alyx efficiently transferred summaries and pictures to the designated Google Doc and Dropbox locations. Additionally, she edited and copied the summaries for the (O-Z) Devs and the entire PR Team to the blog. Despite encountering technical difficulties with WordPress, she persevered and continued to copy pictures to the blog. Furthermore, Alyx diligently reviewed and corrected any errors present in her work for the blog, and also took the time to review Ola's contributions. See the below pictures as examples of this work.

Ashlesha Navale (Graphic Designer) made contributions as part of the Graphic Design team. This week, Ashlesha worked on creating the Volunteer Announcements. She created two bio images, each containing an announcement image and a volunteer profile, respectively. Additionally, she researched and curated a collection of nature-based background images and different theme-based images for creating Social Media and YouTube Preview/Intro Images in the future. Furthermore, Ashlesha designed the Social Media and YouTube Preview/Intro Image for blog #700. Her pictures are below.
Carl Bebli (Software Developer) continued helping with the Highest Good Network software. This week, Carl Bebli focused on addressing the "Weekly Summary Bug" as his primary task, successfully replicating the issue and identifying a potential cause related to incorrect dueDates resulting in blue square. He plans to investigate further to implement a fix in the upcoming week. In addition, he actively participated in PR reviews, diligently assessing and providing feedback on multiple pull requests, which included issue numbers #998, #1005, #1027, and #1029, all of which worked as intended. Please see below for pictures of this work.
Eduardo Horta (Software Engineer) provided more of his ongoing assistance with the Highest Good Network software too. This week, Eduardo worked on several improvements to enhance the user experience on different pages. He adjusted the Project Member Table and resolved overlapping style issues with the WBS table. To ensure consistency, he implemented a media query for devices with a max-width of 1100px. Additionally, Eduardo made further adjustments to the ProjectReport Task Detail table to enhance its appearance on mobile phones. As a result of his efforts, all components on the ProjectReport's page now look good on phones. He successfully completed the development of the feature to make the reports page and all reports appear as visually appealing as possible on mobile devices. Eduardo raised a Pull Request (#1022) to propose his changes and promptly addressed feedback and feature requests after its review. He also ensured that the Radio Button was appropriately positioned on small screens and aligned items in the tasks contributed table. The images presented below exemplify his work.
Edwin Estuardo Lau Mack (Software Engineer) continued developing the Highest Good Network software. This week, Edwin focused on advancing the development of the HGN application as a member of the Dev Team, with a primary emphasis on Frontend Functionality. Additionally, he dedicated time to reviewing several PRs. One significant task Edwin tackled was resolving all merge conflicts for the new timer feature by meticulously integrating every file from Raul's PR into his own, along with the fixes from the new_timer channel. This required manually implementing 38 files from Raul's PR and ensuring compatibility with the main branch. Another task Edwin worked on was the "Add user classes to Weekly Summary Reports Page" task. To achieve this, Edwin made necessary code changes in the backend (reportsHelper.js) to extract the role of each user and append it to the summaries object. Furthermore, he modified the formattedReport component to display the roles of each user and added a conditional to exclude the display of the "Volunteer" role, which serves as the default role. This week Edwin reviewed a total of 2 PR's: #994, #441. Images showing this progress are below.
Jiangwei Shi (Full Stack Engineer) assisted the kept on with assisting the Highest Good Network software. This week, Jiangwei embarked on his first week as a programmer and took on the task of applying the "Tasks Tab time log format" to individual timelogs tabs. He invested time in comprehending the task's requirements and successfully set up the necessary environment. After conducting further research, he identified some discrepancies in his understanding and consulted Jae for more in-depth discussions to clarify the requirements. With a clearer picture, Jiangwei resumed his work, and noticeable progress was achieved. His work is shown below.
Jianjun Luo (Software Engineer) continued developing the Highest Good Network software. This week, Jianjun successfully completed the total project report feature on the report page. She implemented a 'total project/task report' card with a detailed table that provides direct access to each project report page. Furthermore, Jianjun addressed several bugs, including the non-display of data tips, text flashing, and alignment issues in the bar graph. She also resolved issues causing page blanks related to the start date and conflicts arising from the end date. To enhance user experience, Jianjun removed the delay in data tip hovering and ensured that the detail button is hidden when no data is available for the selected time period. Additionally, she made improvements to the text and component display logicn the report page. The pictures below are related to this work.
Jonathan Carpena (Full Stack Developer) gave his continued support to the Highest Good Network software. This week, Jonathan worked on the second most urgent task that was mentioned in the bugs document. He collaborated with Carl and other team members through Slack, where they discovered an issue with the due date and upload date being switched to the day before. During the week, Jae was testing Jonathan's PR #970 and noticed that it needed a hotfix due to some HTML elements not changing colors. Jonathan created a new PR #1026 to address this issue, and Jae had it merged quickly. After finishing that PR, he continued to debug the issue with the moving summaries with Carl. Jonathan made significant progress on this task this week, and he is confident that he will be able to resolve the issue by the end of the next week. He is grateful for the collaboration of Carl and Jae, and he is confident that they will be able to deliver a high-quality solution to this problem. Check out the following pictures for his work.
Kurtis Ivey (Full Stack Developer) further advanced the Highest Good Network software. This week, Kurtis focused on working on the new timer feature. Edwin Lau Mack made progress on the project, prompting Kurtis to switch from his branch to Edwin's, as it seemed to have more functionality, except for some failing tests. Kurtis then began investigating and addressing the failing tests, which were related to the allTasksReducer file in the frontend. After implementing a try-catch block, Kurtis received a type error, providing some insight into the issue. However, the problem with the communication between allTasksInitial and the Receive tasks case in the reducer remained unresolved despite the progress made. The pictures below are examples of this work.
Lawrence Chua (Full Stack Software Developer) further assisted with the Highest Good Network software. This week, Lawrence successfully concluded the task of securing sensitive data on both the frontend and backend of the application. As a result of his efforts, he opened two pull requests for review – one for the frontend (#1020) and another for the backend (#449). Subsequently, Lawrence addressed a bug related to task names, where time saved to a new task would also be unintentionally added to the old task if their names were the same. Despite attempting to replicate the issue, Lawrence was unable to do so. To further investigate, he meticulously examined the code responsible for data storage but found no apparent cause for this particular issue. See the images below to get a look at some of this work.
Leon Zhuang (Software Engineer) continued helping with the Highest Good Network software. This week, Leon focused on the continued development of the interactive map. After discovering the necessity of reducing geocoding API requests to a minimum, he recognized that the current caching approach in the browser wouldn't meet this requirement. Consequently, he proposed an alternative solution: implementing a new property within a user schema in the database to store the API results. By doing so, the API would only be invoked when a user's location was updated, eliminating any API calls during map viewing, as the necessary data had been precomputed and stored in the backend. This approach successfully minimized API requests. Some of his work is shown below.
Lucas Emanuel Souza Silva (Software Developer) further assisted with the Highest Good Network software. This week, Lucas focused on implementing the UI for the reason scheduler, resulting in a ready and visually appealing interface. Additionally, Lucas successfully integrated the date part into the reason scheduler modal and conducted tests related to the backend implementation. Furthermore, he provided assistance to Eduardo, guiding him on git commands, configuring git, and setting up the platform locally, and collaborated on an initial PR. Lucas also actively participated in a meeting regarding the possibility of becoming a team manager, engaging in the discussion by asking pertinent questions. Moreover, he made significant progress by developing backend endpoints and implementing necessary changes on the frontend. Pictures of some of this work are below.
Lucile Tronczyk (Full Stack Software Developer) continued developing the Highest Good Network software. This week, Lucile focused on resolving the low-priority task titled "(PRIORITY LOW) Aaron/Jae: Fix user filter if found users is less than 10 (WIP Lucile)." The task involved rectifying an issue where filtering users displayed an incorrect number of users when the total number was less than 10. The steps to reproduce the problem were outlined as follows: Admin/Owner login -> Other Links -> User Management -> search for users (ex. devadmin). Lucile successfully addressed the issue, and the feature is now working as expected. To implement the fix, Lucile created a pull request (PR #1027) on the frontend repository on Github, which is now awaiting review from the team. The pictures below relate to this.
Madhavan Anandan (Administrative Assistant) completed another week of assisting as a volunteer graphic designer helping with graphic design projects for One Community. This week, Madhavan accomplished the task of completing collages for Dev Volunteers A – L and efficiently organized the WordPress page, ensuring it was up to date. He also took the initiative to follow up with Alyx and Jae concerning the process and demonstrated a willingness to learn and familiarize himself with WordPress. See below for some of the pictures.
Nathan Hoffman (Software Engineer) continued improving the Highest Good Network software. This week, Nathan actively engaged in the code review process and carried out various tasks related to permissions. He reviewed PR 401 and generated a bug report. Additionally, he re-reviewed PRs 867 and 842, providing additional suggested changes. Nathan reviewed the implemented changes in PR 881, ensuring their effectiveness, and subsequently approved the PR. Upon request, he re-reviewed PR 842. Furthermore, he verified the existence of all necessary permissions in permissionsBackEnd and immersed himself in permissions documentation. He completed a form for proposing changes and worked on merging back-end and front-end permissions. During the process, Nathan encountered an instance without back-end permissions and proceeded to replace front-end permissions that had corresponding back-end equivalents. His efforts included attempting to set up a test database for alternate permissions, but instead, he created an alternate role collection in the main database. Despite this, Nathan successfully achieved the functionality of alternate permissions. While some work remains in terms of writing permissions and conducting tests, his progress demonstrates his dedication and meticulous approach to permissions management. The pictures below show some of his work.
Nida Zaki (Software Engineer) further assisted with the Highest Good Network software. This week, Nida successfully set up the API connection and seamlessly integrated API endpoints into the frontend to retrieve data from the database so the owner can make changes to the chatGPT prompt. Additionally, she implemented a functional method to retrieve and store prompts in the database. Furthermore, she actively worked on resolving the issues with failing test cases in the build pipeline. The week's efforts were dedicated to accomplishing these tasks in a professional manner. Her pictures are below.
Olawunmi Ijisesan (Administrative and Management Support) completed another week of assisting with management, coordination, and overall support of One Community. This week, Ola dedicated herself to reviewing all the feedback from the previous week's tasks. She demonstrated attention to detail by addressing and rectifying all identified errors. Additionally, various sections and functions are restructured, ensuring a more streamlined workflow. Ola took charge of the summaries' handling and commenting to the team that was designated to her. Moreover, she conducted editing and proofreading and added collages. Furthermore, Ola integrated new team members into the One Community Website blog. Pictures of some of this work are below.
Olga Yudkin (Software Engineer) continued to help with the Highest Good Network software. This week, Olga successfully resolved a merge conflict in her first pull request and subsequently focused on her second task, rectifying the issue of page redirection to the dashboard upon user logout. After addressing this problem, she identified and fixed a flaw that caused users to be redirected to the page they logged out from upon logging back in, ensuring they now consistently return to the dashboard upon login. For her third task, Olga began investigating the discrepancy between totalTangibleHrs and totalHoursByCategory in the database, intending to continue her efforts towards resolving this bug. Additionally, she reviewed three pull requests (PRs 998, 440, and PR#1027). While PRs 998 and 440 were functioning effectively, Olga observed that the new text implemented in PR#1027 was not user-friendly and suggested an alternative code version that would conditionally display text based on the number of users. Look below for a collage of her work.
Papia Sharmin (Full Stack Developer) continued working on the Highest Good Network software. This week, Papia worked on the team filter task. She made significant updates to the assigned team and deleted team functions on the team page, ensuring that they also update the user team array. Additionally, she extended this functionality to the profile page, allowing for seamless team updates from any location. Now, whenever a user's team is updated, whether it's in the app state or the database, the changes are reflected immediately, and users can see the "my team" button appear or disappear accordingly after adding or removing team members. Regarding the suggestions icon task, Papia tackled the add field function in both the frontend and backend. She skillfully implemented the ability for the owner to add and delete a field effortlessly. The corresponding add field form was also updated to complement these changes. Below are some images related to this work.
Sav Costabile (Web Developer) continued helping with the Highest Good Network software. This week, Sav focused on resolving the modify badge permission bug, which they believe to be linked to the dashboard delay issue. They concentrated on isolating and testing specific permissions to ensure proper functionality of both modify and assign badge permissions independently, investigating the possibility of unintended access granted by main roles like owner or administrator. Alongside this, preparations for phase two were underway, with Sav gearing up to assume a leadership role when required. The pictures below relate to this work.
"Sola" Olusola Akinbode: (Full Stack Software Developer) continued forwarding with the Highest Good Network software. This week, Sola completed front-end permissions management on PR 838, performed code cleanup for PR review preparation, facilitated the transition of the code to a new PR 1033, and generated a PR review for the front-end part of the project. Consequently, managers and mentors now have the capability to access reports belonging to their summary groups on the summary management page, and administrators possess the authority to create, modify, and delete any summary management group. In the upcoming week, Sola's primary focus will be addressing any comments or change requests related to PR 1033 to ensure its integration with the development branch. Look below for pictures of this work.
Tanaya Joshi (Machine Learning Engineer) continued assisting in Google Analytics for One Community. She wrote a guide to learn Google Analytics for colleagues who might need help in the learning process. She dedicated her time to learning Google Analytics 4 and google ads and wrote a documentation about the learning process. Taking advantage of the Google Analytics official tutorial, she went through beginner to advanced GA4 and google ads tutorials, acquiring a solid understanding of the platform. Additionally, Tanaya conducted further research to compile valuable resources, and wrote a guide describing the learning process that would support her fellow team members in their learning journey. Pictures of some of this work are below.
Tim Kent (Full Stack Software engineer) continued working with Highest Good Network software. This week, Tim became a member of the One Community development team. After carefully studying the codebase and reviewing the list of new features and bugs, Tim decided to work on his first task—an implementation of an informational Badge Summary modal to the individual contributor's Report page template. Tim's accomplishments this week include creating a new component to house the Badge Summary modal, establishing the fundamental modal framework, and incorporating a button on the Reports page, enabling users to select and deselect the modal for display. Below is the collage of his work.
Vishvesh Sheoran (Artificial Intelligence Specialist) continued assisting with the AI and machine learning improvements for all of One Community. This week, Vishvesh dedicated his efforts to improving the One Community Website's SEO score, employing the RankMath plugin as a powerful tool. Implementing various tags, descriptors, and permalinks, he strategically enhanced the website's visibility and search engine rankings. Additionally, Vishvesh harnessed the potential of Content AI from RankMath to create multiple mock articles, fine-tuning the website's content strategy. With these endeavors, his aim was to elevate the website's overall performance and enhance user experience. See the pictures below showing his efforts by him.
Xiao Tan (Software Engineer) continued helping with the Highest Good Network software. This week, Xiao diligently conducted code reviews for three pull requests, specifically PR 1030, 454, and 1029, offering valuable feedback and including relevant screenshots. In addition, she focused on the task "Create shadow consistency throughout app update," ensuring that the shadow box style was consistently applied to both missing and newly added buttons within the application. As part of this task, she submitted PR 1034 for further review and consideration. Below are some images related to this work.
Xiao Wang (Software Engineer) continued helping with the Highest Good Network software. This week, Xiao focused on enhancing the task system through various tasks that involved both frontend and backend improvements. Notably, he strategically optimized the React app by minimizing DOM manipulations through the implementation of React states. Furthermore, he restructured the Task component, introducing nested lower level Task components for more efficient rendering, and incorporated a "Fold/Unfold" button to enable task collapse. Enhancements were made to the "add task" functionality, ensuring the display of correct WBS #, and expanding the "status" field to encompass four options. Improvements to the task import feature allowed for multiple names in the resources column, and the copy functionality was also refined. To maintain data consistency, thorough cross-checking with the backend was established before adding tasks. Backend optimizations involved updating logic and introducing a getWBSId controller to uphold data integrity. In conclusion, these endeavors resulted in significant enhancements to the task system, ultimately leading to an improved user experience and more efficient task management. See supporting images below.
Xiaoyu Chen (Software Engineer) continued helping with the Highest Good Network software. This week, Xiaoyu made significant strides in her development work. She completed backend pull request #452, which entailed creating an information model and controller, as well as implementing a search schema. This work formed the basis for frontend pull request #1025. This new approach involved storing and fetching information through information routes, which marked a departure from her previous method of retrieving information from user profiles. This new model, present on the backend, facilitated the creation of schema and CRUD (Create, Read, Update, Delete) queries to interact with the stored information. Moreover, an independent information container was developed. Given a unique area name, permissions for editing and reading were allocated. The roles were designated such that any eligible user could see the icon and subsequently read the updates. This flexible component could potentially be utilized wherever needed, demonstrating its robust applicability. Please see evidence of this work below.
Yihan Liu (Software Engineer) continued development on the Highest Good Network software. This week, Yihan focused on two main tasks in the project. Initially, she worked on fixing the refresh function and enhancing the code logic for the "Create 'Submit for Review' button." To address the refresh function issue, she replaced the setTime function with "await" and created PR#992 and PR#995. However, it was found that the refresh function still fails to work on her colleague's end, potentially due to an error type in the if statement. Yihan plans to continue working on this matter in the upcoming week. Additionally, she made improvements to the "submit for Review" button by adding a reviewButton.css file to handle the button's formatting and converting "Ready for Review" from a button to a dropdown. This dropdown now includes options such as "dismiss" and "Complete the review." Yihan is considering creating a pull request (PR) for this feature next week while also planning to initiate work on the email feature. Please look below for pictures of her work.
Yiyun Tan (Management Dashboard Team Leader) continued improving the Highest Good Network software. This week, Yiyun took the initiative to address the issue with "release PRs cannot pass on CircleCI" by implementing a hotfix. She skillfully created the necessary PRs and conducted a thorough investigation to identify and resolve the root cause of the problem. In addition, she improved the checking process by introducing an extra check on GitHub Actions, further enhancing the team's workflow. Look below for connecting pictures.
Yubo Sun (Full Stack Software Developer) focused on Highest Good Network software. This week, Yubo collaborated with Zubing and addressed a feature that prevented admin links from having the same name, resolving conflicts that caused previous submission failures. Within a few hours, he successfully fixed the issue. Additionally, he informally reviewed Zubing's work on PR#980, providing feedback through Slack despite it being labeled 'do not review.' Furthermore, Yubo identified and addressed a problem with the 'updating progress bar' and continued efforts to locate and resolve the 'manage "admin links in user profile" permission' issue. A PR was raised, but he decided to wait for the related #1001 to merge, reducing other reviewers' workload.  The pictures below relate to and show some of this work.
Yufei Zhang (Software Engineer) further assisted with the Highest Good Network software. This week, Yufei continued her work on implementing editable mouseover text functionality. She successfully added the feature and created a pull request in both the frontend(#1030) and backend(#454) repositories. Yufei made the editable button clickable and ensured that it is only visible to the owner. The new feature allows the owner to update the mouseover text through a popup text box, providing a seamless user experience. Please see below for pictures of this work.
Zubing Guo (Software Engineer) focused on the Highest Good Network software. This week, Zubing diligently continued her work on the task of incorporating "Admin Document" and "Link to Media Files" functionalities into the Profile page as part of the development team's objectives. She successfully modified the necessary code and resolved conflict files based on PR#980 and PR#1001. With careful attention to detail, she implemented the necessary modifications to update the links to the Weekly Summary Reports page. After updating PR#980, she continued to work on her second task, focusing on the frontend, writing the code for the "Write it for me" button, and implementing the function for fetching data. Throughout the process, Zubing encountered challenges that required additional time and effort. Look below for the work done.
The Highest Good Network software PR Review team also worked to test all of the above PRs and find any bugs they could within those PRs and the software as a whole. This week's active members of this team (completing a minimum of 10 volunteer hours each) were: Anish Pandita (Software Engineer), Bailey Mejia (Software Engineer), Cheng-Yun Chuang (Software Engineer), Eduardo Varjão (Frontend Developer), Hector Agudelo-Carmona (Front-end Developer), Igor Rocha da Silva (FullStack Developer), Jacky Li (Software Engineer), Joyce Liu (Software Engineer), Madhu Vemana (Full Stack Developer), Maham Almizan Khan (Software Developer), Mounica Dingari (Software Developer), Oleksandr Riazantsev (Software Engineer), Ramya Ramasamy (Full Stack Developer), Shantanu Kumar (Full Stack Software Developer), Sherly Hartono (Software Volunteer), Shihao Xiong (Software Engineer), Shivansh Sharma (Software Developer), Shrey Jain (Software Engineer), Yao Wang (Software Engineer). Yuri Andrade (Software Engineer) and Zijie Yu (Volunteer Software Engineer). The collage below shows a compilation of the work from this team. ​
AND WE PRODUCED THIS WEEKLY UPDATES BLOG – CLICK HERE TO SUBSCRIBE
FOLLOW ONE COMMUNITY'S PROGRESS (click icons for our pages)


 
INVESTOR PAGES
GET INVOLVED
DONATE    ●     WAYS ANYONE CAN HELP     ●     MEMBERSHIP