Ecological Prosperity – One Community Weekly Progress Update #144
Ecological prosperity is the creation of an abundant and more fulfilling life through ecological living. "Prosperity," in this context, is the combination of sustainable approaches to food, energy, and housing combined with fulfilled living, open source and free education, and Highest Good economics models to create a way of living that most people would consider better than how they are living now. One Community calls this living and creating for The Highest Good of All:
OUR MAIN OPEN SOURCE HUBS


Click on each icon to be taken to the corresponding Highest Good hub page.
One Community's physical location will forward this movement as the first of many self-replicating teacher/demonstration communities, villages, and cities to be built around the world. This is the December 27th, 2015 edition (#144) of our weekly progress update detailing our team's development and accomplishments:
Ecological Prosperity
One Community Progress Update #144
Here is the bullet-point list of this last week's design and progress discussed in detail in the video above:
ECOLOGICAL PROSPERITY INTRO: @1:02
HIGHEST GOOD EDUCATION: @1:58
HIGHEST GOOD FOOD: @3:13
HIGHEST GOOD HOUSING: @4:20
DUPLICABLE CITY CENTER: @5:28
HIGHEST GOOD SOCIETY: @7:14
ECOLOGICAL PROSPERITY SUMMARY: @8:00
CLICK HERE IF YOU'D LIKE TO RECEIVE AN EMAIL EACH WEEK WHEN WE RELEASE A NEW UPDATE
YOU CAN ALSO JOIN US THROUGH SOCIAL MEDIA


 
ONE COMMUNITY WEEKLY UPDATE DETAILS
HIGHEST GOOD EDUCATION PROGRESS
One Community is developing a model for ecological prosperity through Highest Good education that is for all ages, applicable in any environment, adaptable to individual needs, far exceeds traditional education standards, and more fun for both the teachers and the students:
This last week the core team transferred an additional 25% of the written content for the Winter Lesson Plan to the website, as you see here. This lesson plan is purposed to teach all subjects, to all learning levels, in any learning environment, using the central theme of "Winter" is now 75% complete on the site.
We also completed the second third of the mindmap for the Sustainability Lesson Plan, bringing that to about 70% complete, which you can see here:
Behind the scenes, we wrote the first 1/4 of the Work Lesson Plan, bringing the behind-the-scenes written part to approximately 25% complete.
HIGHEST GOOD FOOD PROGRESS
One Community is developing a model for ecological prosperity through Highest Good food that is more diverse, more nutritious, locally grown and sustainable, and part of our open source botanical garden model to support and share bio-diversity:
This last week the core team completed another round of updating calculations for the organization of the streamlined version of our Food Self-sufficiency Transition Plan page, which includes contributions provided by Naturopathic Doctor Matt Marturano (creator of the COHERENT model for comprehensive digestive health). This week we added corrected calculations to the website, including required foods for a new category, vegetarians.
We also added three additional recipes from Sandra Sellani (Vegan Chef and author of What's Your BQ?) to the Food Self-sufficiency Transition Plan – These recipes are: Apple "Sausage" Tacos, Orange "Chick'n" Lettuce Wraps, and Beefy Kale & Cranberry Salad.
HIGHEST GOOD HOUSING PROGRESS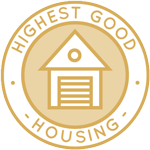 One Community is developing a model for ecological prosperity through Highest Good housing that is artistic and beautiful, more affordable, more space efficient, lasts longer, DIY buildable, and constructed with healthy and sustainable materials:
This last week the core team put another 10 hours into the behind-the-scenes revision for the Footers, Foundations and Flooring page for the crowdfunding campaign we are developing. This week's focus was researching and experimenting with poly versus cotton string for securing stucco netting, blind nail versus finishing nail research for connecting the different courses of earthbags, gutter design, and dome construction crew positions and responsibilities. We'd say this brings us to about 58% complete with this total rewrite and update.
We also added additional structural design images to our web page for the Tree House Village (Pod 7), as you can see here. These images are from the presentation the Intern Team created over the summer.
DUPLICABLE CITY CENTER PROGRESS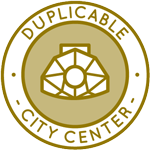 One Community is developing a model for ecological prosperity through a Duplicable and Sustainable City Center that is LEED Platinum certified/Sustainable, can feed 200 people at a time, provide laundry for over 300 people, is beautiful, spacious, and saves resources, money, and space:
This week the core team worked on the internal design for the natural pool for the Duplicable City Center. What you see here are various 3-D explorations into a walk-in entry to the part of the pool that will be in the center of the City Center. We'd say we are now 95% done with the complete 3-D update.
We also started converting our SolidWorks pallet furniture designs (started by the summer Intern Team) into 3-D Sketchup models. Here is the table that will be included in the City Center visitor rooms:
Bupesh Seethala, Architectural Drafter & Designer, is additionally converting these furniture designs into AutoCAD. Here you can see draft 1 of the pallet furniture chair.
Iris Hsu (Industrial Designer), continued finalizing the Pipe Furniture design renders for the Duplicable City Center library too. What you see here are some different options for making the seat back adjustable:
Iris also created these construction plans for the pipe chair that converts into a table:
… and Iris also created this last render of this furniture piece being used as both chairs and tables:
Michelle Wu, also an industrial designer, continued working on the designs for the pipe shelving for the library. Here are Michelle's 2nd generation explorations in to different pipe shelving layouts:
Behind the scenes Mike Hogan (Automation Systems Developer and Business Systems Consultant) and Lucas Tsutsui da Silva (4th-year Computer Engineering Student), continued work on the the Control Systems design. Here's revision #8 for this:
Also, here is mike showing the first prototype he has wired up and demonstrating the functioning circuits lighting up different LEDs and the software that drives the hardware.
HIGHEST GOOD SOCIETY PROGRESS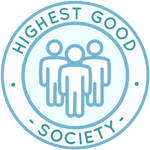 One Community is developing a model for ecological prosperity through a Highest Good society approach to living that is founded on fulfilled living, the study of meeting human needs, Community, and making a difference in the world:
This last week the core team updated our help wanted page for Software Engineers to work on the Highest Good Network with us. These updates were made possible with the help of Andrew Herman (Software Engineer and Core Member of Futurist Playground).
We also continued working with Ivan Manzurov (Artist and Illustrator) to create new icons for all of our pages. Here are the icons Ivan created for our Highest Good Economics component:
Oz Czerski, Lawyer Specializing in Trademark and Copyright Law, also helped us by writing this first draft of our licensing agreement for all of our open source and trademarked titles:
AND WE PRODUCED THIS WEEKLY UPDATES BLOG – CLICK HERE TO SUBSCRIBE
FOLLOW ONE COMMUNITY'S PROGRESS (click icons for our pages)


 
INVESTOR PAGES
GET INVOLVED
CONSULTANTS     ●     WAYS ANYONE CAN HELP     ●     MEMBERSHIP