Facilitating Sustainability Engagement – One Community Weekly Progress Update #143
Facilitating sustainability engagement is essential if we are to create a sustainable planet that meets the needs of all its inhabitants. Improving affordability through open source and free-shared sustainable approaches to food, energy, and housing is one way to accomplish this. Making sustainability more holistic and attractive by including fulfilled living, open source and free education, and Highest Good economics models is another way to accomplish this. One Community calls this living and creating for The Highest Good of All:
OUR MAIN OPEN SOURCE HUBS


Click on each icon to be taken to the corresponding Highest Good hub page.
One Community's physical location will forward this movement as the first of many self-replicating teacher/demonstration communities, villages, and cities to be built around the world. This is the December 20th, 2015 edition (#143) of our weekly progress update detailing our team's development and accomplishments:
Facilitating Sustainability Engagement
One Community Progress Update #143
Here is the bullet-point list of this last week's design and progress discussed in detail in the video above:
FACILITATING SUSTAINABILITY ENGAGEMENT INTRO: @1:04
HIGHEST GOOD EDUCATION: @2:00
HIGHEST GOOD FOOD: @3:17
HIGHEST GOOD HOUSING: @4:23
DUPLICABLE CITY CENTER: @5:32
HIGHEST GOOD SOCIETY: @7:12
FACILITATING SUSTAINABILITY ENGAGEMENT SUMMARY: @8:26
CLICK HERE IF YOU'D LIKE TO RECEIVE AN EMAIL EACH WEEK WHEN WE RELEASE A NEW UPDATE
YOU CAN ALSO JOIN US THROUGH SOCIAL MEDIA


 
ONE COMMUNITY WEEKLY UPDATE DETAILS
HIGHEST GOOD EDUCATION PROGRESS
One Community is facilitating sustainability engagement through Highest Good education that is for all ages, applicable in any environment, adaptable to individual needs, far exceeds traditional education standards, and more fun for both the teachers and the students:
This last week the core team transferred the final 50% of the written content for the Sustainability Lesson Plan to the website, as you see here. This lesson plan purposed to teach all subjects, to all learning levels, in any learning environment, using the central theme of "Sustainability" is now 100% complete:
We also completed the first third of the mindmap for the Sustainability Lesson Plan, which you can see here. We also added the theme icons from the mindmap to the lesson plan page.
Behind the scenes, we wrote the first 1/3 of the Community Lesson Plan, bringing the behind-the-scenes written part to approximately 30% complete.
HIGHEST GOOD FOOD PROGRESS
One Community is facilitating sustainability engagement through Highest Good food that is more diverse, more nutritious, locally grown and sustainable, and part of our open source botanical garden model to support and share bio-diversity:
This last week the core team completed another 10% on the organization of the streamlined version of our Food Self-sufficiency Transition Plan page, which includes contributions provided by Naturopathic Doctor Matt Marturano (creator of the COHERENT model for comprehensive digestive health). This week we organized more recipes on breakout pages. The food transition page organization is now 70% complete behind the scenes:
We also added three additional recipes from Sandra Sellani (Vegan Chef and author of What's Your BQ?) to the Food Self-sufficiency Transition Plan – These recipes are: Spinach Cheese Toast, Thanksgiving Shells, Tomato Soup with Cornbread Stuffing:
HIGHEST GOOD HOUSING PROGRESS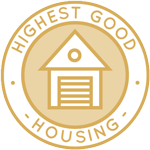 One Community is facilitating sustainability engagement through Highest Good housing that is artistic and beautiful, more affordable, more space efficient, lasts longer, DIY buildable, and constructed with healthy and sustainable materials:
This last week the core team put another 10 hours into the behind-the-scenes revision for the Footers, Foundations and Flooring page for the upcoming crowdfunding campaign. This week's focus was on stucco netting details and updates and we'd say this brings us to 57% complete with this total rewrite and update.
We also added images from the presentation the Intern Team created for the Tree House Village (Pod 7), as you can see here. This includes the considerations and rational for the service design, interior/exterior design, and structural design choices the interns made.
Vlado Cavar, a Revit BIM manager, also started converting the AutoCAD and Sketchup files for the Straw Bale Village (Pod 2) into Revit as you see here:
DUPLICABLE CITY CENTER PROGRESS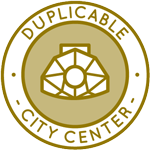 One Community is facilitating sustainability engagement through a Duplicable and Sustainable City Center that is LEED Platinum certified/Sustainable, can feed 200 people at a time, provide laundry for over 300 people, is beautiful, spacious, and saves resources, money, and space:
This week the core team added 3-D outdoor natural pool details to our continued development of the Duplicable City Center 3-D specifics. This included more plants, walk-over bridge details, people, and other aesthetic details:
We also added additional Social Dome internal details showing a band playing next to the natural pool and some final touches to the internal aspects of the natural pool. With these additions we'd say we are now 90% done with the complete 3-D update:
Iris Hsu (Industrial Designer), began sketching the Pipe Couch designs for the Duplicable City Center library. The drawing you see here are her initial design ideas:
Jarvis Zhao and Michelle Wu, both Industrial Designers, also continued with version 2 of the designs for the pipe shelving for the library. What you see here are Michelle's 2-D layout proposals:
And here are a series of Jarvis' shelving layout proposals:
James Nance (Mechanical Engineer and Project Manager) also began redesigning the plumbing for the Duplicable City Center. You can see this work in progress here:
Behind the scenes Mike Hogan (Automation Systems Developer and Business Systems Consultant) and Lucas Tsutsui da Silva (4th-year Computer Engineering Student), continued work on the the Control Systems design. Here's Revision #7 for this:
And here are a few pictures of mike explaining to Lucas and Jae how the breadboard soldering will work to build the prototype for testing before manufacturing:
HIGHEST GOOD SOCIETY PROGRESS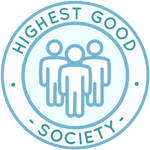 One Community is facilitating sustainability engagement through a Highest Good society approach to living that is founded on fulfilled living, the study of meeting human needs, Community, and making a difference in the world:
This last week the core team finished updating the Highest Good Network page with Andrew Herman (Software Engineer and Core Member of Futurist Playground). The updated page shares the details of the open source software we're creating together for complete teacher/demonstration hub management, data gathering, open source collaboration and more. This week's finishing work finished outlining our software development details leading to where we are now, adding details about what has already been developed, and links to our googledocs in progress detailing the work we are doing behind the scenes with multiple options for collaboration.
We also continued working with Ivan Manzurov (Artist and Illustrator) to create new icons for all of our pages. Here are the icons Ivan created for the Highest Good society:
…and Highest Good housing:
In addition to this, Lisa Ramos (Graphic Designer) completed all these logo variations for exploring possible font alternatives for our horizontal logo:
AND WE PRODUCED THIS WEEKLY UPDATES BLOG – CLICK HERE TO SUBSCRIBE
FOLLOW ONE COMMUNITY'S PROGRESS (click icons for our pages)


 
INVESTOR PAGES
GET INVOLVED
CONSULTANTS     ●     WAYS ANYONE CAN HELP     ●     MEMBERSHIP