Managing Global Transformation – One Community Weekly Progress Update #278
Managing global transformation is probably not possible, but creating an open source and self-replicating sustainability model that can create global transformation without management is absolutely possible.
OUR MAIN OPEN SOURCE HUBS


Click on each icon to be taken to the corresponding Highest Good hub page.
One Community's physical location will forward this movement as the first of many self-replicating teacher/demonstration communities, villages, and cities to be built around the world. This is the July 22, 2018 edition (#278) of our weekly progress update detailing our team's development and accomplishments:
Managing Global Transformation
One Community Progress Update #278
Here is the bullet-point list of this last week's design and progress discussed in detail in the video above:
MANAGING GLOBAL TRANSFORMATION INTRO: @0:34
HIGHEST GOOD HOUSING: @7:38
DUPLICABLE CITY CENTER: @9:27
HIGHEST GOOD FOOD: @11:34
HIGHEST GOOD EDUCATION: @12:18
HIGHEST GOOD SOCIETY: @12:57
MANAGING GLOBAL TRANSFORMATION SUMMARY: @13:17
CLICK HERE IF YOU'D LIKE TO RECEIVE AN EMAIL EACH WEEK WHEN WE RELEASE A NEW UPDATE
YOU CAN ALSO JOIN US THROUGH SOCIAL MEDIA


 
ONE COMMUNITY WEEKLY UPDATE DETAILS
HIGHEST GOOD HOUSING PROGRESS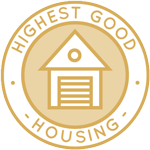 One Community is managing global transformation through Highest Good housing that is artistic and beautiful, more affordable, more space efficient, lasts longer, DIY buildable, and constructed with healthy and sustainable materials:
This week the core team created and added to the site this new Tree House Village (Pod 7) residential housing perspective image.
The core team working with Michael Hagler (Senior Graphic Designer and Artist) also completed another round of edit requests and updates and added Michael's latest approved and finalized images to the Shipping Container Village, Recycled Materials Village, Tree House Village, and Duplicable City Center open source hubs. You can see some of this work here.
Michael additionally integrated another round of suggestions and edits into all the pages shown here. These, like the previous images, are all from the 7-villages book we're developing. We'd say we are now about 85% complete with it.
Hemanth Kotaru (Structural Engineer) completed his 17th week helping with the structural engineering research and calculations for the Earthbag Village (Pod 1). This week's focus was nail embedment calculations and research on cement mortar and polypyrene bag bond strength.
Also, Shadi Kennedy (Artist and Graphic Designer) completed his 16th week leading the development of the Murphy bed instructions. This week Shadi redrew and replaced parts 18 & 19, redid the main section and elements section with consideration to the order of pieces used in assembly, added screw info icons throughout, and began setting up the extra elements on the cutting pages.

DUPLICABLE CITY CENTER PROGRESS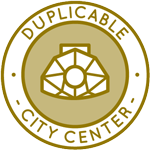 One Community is managing global transformation through a Duplicable and Sustainable City Center that is LEED Platinum certified/Sustainable, can feed 200 people at a time, provide laundry for over 300 people, is beautiful, spacious, and saves resources, money, and space:
This week the core team continued rebuilding and testing the City Center geodesic dome parts in 3D. This week we continued the shell structure process from the bottom up, finishing rows 2, 3, and 4, as shown here.
And core team created this initial setup of the Duplicable City Center Sprinkler and Emergency Systems Design open source hub.
The core team working with Dipti Dhondarkar (Electrical Engineer) also continued developing the lighting specifics for the City Center. This is Dipti's 86th week volunteering on this task and the focus this week was finalizing the Social Dome hallway lighting tests:
…and these basement lighting tests, all of which you can see now on the website also:
Haoxuan "Hayes" Lei (Structural Engineer) continued work on the City Center structural engineering. This week's focus was discussing and updating the spreadsheet tabs for snow calculation and beam design, researching how to apply wind loads on the cupola roof according to ASCE 7-10, and starting to develop the related spreadsheet for these calculations.
David Olivero (Mechanical Engineer & Data Scientist) completed his 25th week helping with the HVAC Designs for the Duplicable City Center. This week's focus was adding the creating a zones-only AutoCAD layout for the complete HVAC systems, researching and choosing the make and model for our 3 ERVs, and writing an FAQ description for why we don't have any fans in the living dome bathrooms.
Anvita Kumari Pandey (Civil Engineer) completed her 14th week helping with the Duplicable City Center Materials and Costs. This week's focus was researching LEED materials for the dome cladding, doors & windows, updating related cost details, and began cost analysis for the natural pool.
Last but not least, Dehua Feng (Civil Engineer) completed his 12th week working on the fire suppression and safety systems designs for the City Center. This week he checked for valid working pressure for the cupola Zone N, added an additional system for the horizontal-spray pipes in the Social Dome, and modified the AutoCAD file to use only 45 and 90 degree fittings.
HIGHEST GOOD FOOD PROGRESS
One Community is managing global transformation through Highest Good food that is more diverse, more nutritious, locally grown and sustainable, and part of our open source botanical garden model to support and share bio-diversity:
This week, the core team continued writing the behind-the-scenes narrative and detailed food rollout plan for the various stages of development. This week we rearranged the Google doc and added more information from the LDS Prepper videos we've been reviewing. We also continued researching the Stout method by watching 3 videos and integrating the relevant information covering details like the importance of using organic hay or grass and cutting it before it goes to seed. You can see some of this work here.
HIGHEST GOOD EDUCATION PROGRESS
One Community is managing global transformation through Highest Good education that is for all ages, applicable in any environment, adaptable to individual needs, far exceeds traditional education standards, and more fun for both the teachers and the students:
This week, the core team researched and added a diversity of resources from Dr. Becky Bailey's Conscious Discipline YouTube channel to the related pages of the Highest Good education component.
HIGHEST GOOD SOCIETY PROGRESS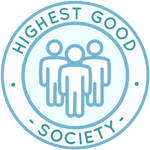 One Community is managing global transformation through a Highest Good society approach to living that is founded on fulfilled living, the study of meeting human needs, Community, and making a difference in the world:
AND WE PRODUCED THIS WEEKLY UPDATES BLOG – CLICK HERE TO SUBSCRIBE
FOLLOW ONE COMMUNITY'S PROGRESS (click icons for our pages)


 
INVESTOR PAGES
GET INVOLVED
CONSULTANTS     ●     WAYS ANYONE CAN HELP     ●     MEMBERSHIP