Practical Highest Good – One Community Weekly Progress Update #427
Practical Highest Good approaches to the foundations of living are beneficial of all people and life on our planet. One Community is supporting this by creating open source and free shared "Highest Good" approaches to food, energy, housing, education, for-profit and non-profit economic design, social architecture, fulfilled living, global stewardship practices, and more. By demonstrating a comprehensively sustainable life as better than how most people are living right now, we seek to create a self-replicating sustainability model as a path to global sustainability.
OUR MAIN OPEN SOURCE HUBS


Click on each icon to be taken to the corresponding Highest Good hub page.
One Community's physical location will forward this movement as the first of many self-replicating teacher/demonstration communities, villages, and cities to be built around the world. This is the May 30th, 2021 edition (#427) of our weekly progress update detailing our team's development and accomplishments:
Practical Highest Good
One Community Progress Update #427
DONATE  |  COLLABORATE  |  HELP WITH LARGE-SCALE FUNDING
CLICK HERE IF YOU'D LIKE TO RECEIVE AN EMAIL EACH WEEK WHEN WE RELEASE A NEW UPDATE
YOU CAN ALSO JOIN US THROUGH SOCIAL MEDIA


 
ONE COMMUNITY WEEKLY UPDATE DETAILS
HIGHEST GOOD HOUSING PROGRESS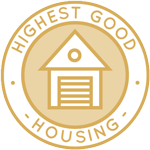 One Community is demonstrating practical highest good through Highest Good housing that is artistic and beautiful, more affordable, more space efficient, lasts longer, DIY buildable, and constructed with healthy and sustainable materials:
DUPLICABLE CITY CENTER PROGRESS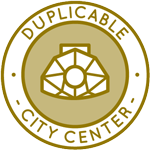 One Community is demonstrating practical highest good through a Duplicable and Sustainable City Center that is LEED Platinum certified/Sustainable, can feed 200 people at a time, provide laundry for over 300 people, is beautiful, spacious, and saves resources, money, and space:
HIGHEST GOOD FOOD PROGRESS
One Community is demonstrating practical highest good through Highest Good food that is more diverse, more nutritious, locally grown and sustainable, and part of our open source botanical garden model to support and share bio-diversity:
This week the core team worked on updates to finalize the materials price lists for the Sheep/Goat Barn and started updating the sheet for the Chicken Coop. We also created a material price list for the latest (no-lumber) design of Transition Kitchen.

This week Qiuheng Xu (Landscape Designer) completed her 34th week volunteering, now helping with the Aquapini & Walipini external landscaping details. This week Qiuheng added the floor plan to the Aquapini and Walipini landscape design project. She sketched some initial design ideas to show the small trees and shrubs layer, big canopy trees and evergreen screen layer, and other draft planting design details. Pictures below are related to this work.
HIGHEST GOOD EDUCATION PROGRESS
One Community is demonstrating practical highest good through Highest Good education that is for all ages, applicable in any environment, adaptable to individual needs, far exceeds traditional education standards, and more fun for both the teachers and the students. This component of One Community is about 95% complete with only the Open Source School Licensing and Ultimate Classroom construction and assembly details remaining to be finished. We'll report on the final two elements to be finished as we develop them.
With over 8 years of work invested in the process, the sections below are all complete until we move onto the property and continue the development and open sourcing process with teachers and students – a development process that is built directly into the structure of the education program and everything else we're creating too:
HIGHEST GOOD SOCIETY PROGRESS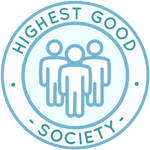 One Community is demonstrating practical highest good through a Highest Good society approach to living that is founded on fulfilled living, the study of meeting human needs, Community, and making a difference in the world:
This week the core team completed 27 hours managing One Community emails, social media accounts, interviewing potential new volunteer team members, and managing volunteer-work review and collaboration not mentioned elsewhere here.
The core team also helped launch the Beta version of the Highest Good Network software and set up and started populating the bug tracking document.
The core team also updated the intro video for blogs with a new image for the City Center section and new video for the Education section. 
TEKtalent Inc. (a custom programming solutions company) also continued with their 42nd week helping with the Highest Good Network software. This week Nithesh and the TEK Talent team worked on the beta testing and bug fixes. They fixed an issue where the Project/Task list is not populating with all the Projects, and helped fix an issue where TinyMCE wasn't loading/working properly. Pictures below show some of this work.
Jaime Arango (Graphic Designer) completed his 29th week helping, returning to creating images for the One Community Updates Blogs like this one. This week Jaime created images for weekly progress updates #491, #492, #493, #494, #495 and #496. You can see all these new images below.
Yueru Zhao (Software Engineer) completed her 17th week working on the Highest Good Network software. This week Yueru continued working on making users, classification, priority, status, isActive, assignment options filters working. Now users can choose multiple filters at the same time and the result will render dynamically. She added the "no filter" option to every filter. If users choose "no filter", no filter will apply to the result. Yueru also added the "clear all" button. If users click that, all results will show. The pictures below are related to this work.
Robert Pioch (Graphic Designer) completed his 16th week helping with the new badges for the badges section on the Dashboard of the Highest Good Network. Robert prepared the Highest Good Housing and Highest Good Education badge files for use on the Highest Good Software, and completed the Highest Good Stewardship for 1000 hours of volunteer work.
AND WE PRODUCED THIS WEEKLY UPDATES BLOG – CLICK HERE TO SUBSCRIBE
FOLLOW ONE COMMUNITY'S PROGRESS (click icons for our pages)


 
INVESTOR PAGES
GET INVOLVED
DONATE    ●     WAYS ANYONE CAN HELP     ●     MEMBERSHIP