Regenerative Community Building – One Community Weekly Progress Update #191
Regenerative community building is one way we as a species can begin to consciously steward our planet. Designing an open source and free-shared model for this will make it easier and more affordable. Combining the components of food, energy, and housing with sustainable and Highest Good approaches to education, for-profit and non-profit economic design, social architecture, fulfilled living, and global stewardship practices can also make it a better way of living than the way most people are living now.
OUR MAIN OPEN SOURCE HUBS


Click on each icon to be taken to the corresponding Highest Good hub page.
One Community's physical location will forward this movement as the first of many self-replicating teacher/demonstration communities, villages, and cities to be built around the world. This is the November 20th, 2016 edition (#191) of our weekly progress update detailing our team's development and accomplishments:
Regenerative Community Building
One Community Progress Update #191
Here is the bullet-point list of this last week's design and progress discussed in detail in the video above:
REGENERATIVE COMMUNITY BUILDING INTRO: @1:03
HIGHEST GOOD EDUCATION: @1:56
HIGHEST GOOD FOOD: @2:52
HIGHEST GOOD HOUSING: @3:21
DUPLICABLE CITY CENTER: @5:28
HIGHEST GOOD SOCIETY: @8:14
REGENERATIVE COMMUNITY BUILDING SUMMARY: @8:
CLICK HERE IF YOU'D LIKE TO RECEIVE AN EMAIL EACH WEEK WHEN WE RELEASE A NEW UPDATE
YOU CAN ALSO JOIN US THROUGH SOCIAL MEDIA


 
ONE COMMUNITY WEEKLY UPDATE DETAILS
HIGHEST GOOD EDUCATION PROGRESS
One Community is facilitating regenerative community building through Highest Good education that is for all ages, applicable in any environment, adaptable to individual needs, far exceeds traditional education standards, and more fun for both the teachers and the students:
This last week the core team transferred the second 25% of the written content for the Consciousness Lesson Plan to the website, as you see here. This lesson plan purposed to teach all subjects, to all learning levels, in any learning environment, using the central theme of "Consciousness" is now 50% completed on our website.
Behind the scenes, we wrote the third and final 25% sections of the written part of the Consciousness Lesson Plan.
We also completed the first 25% of the mindmap for the Individuality Lesson Plan, which you see here:
HIGHEST GOOD FOOD PROGRESS
One Community is facilitating regenerative community building through Highest Good food that is more diverse, more nutritious, locally grown and sustainable, and part of our open source botanical garden model to support and share bio-diversity:
This week, the core team organized recipes on the omnivore recipe pages for our Transition Kitchen strategy, and created a "breakfast recipes" page. You can see images of that work here:
HIGHEST GOOD HOUSING PROGRESS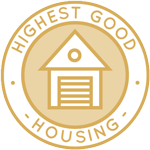 One Community is facilitating regenerative community building through Highest Good housing that is artistic and beautiful, more affordable, more space efficient, lasts longer, DIY buildable, and constructed with healthy and sustainable materials:
This last the core team and Ashwini Ramesh (Civil Engineer and Project Manager) put another combined total of 20 hours into the crowdfunding campaign we are developing. This weeks work focused on finishing the content for the Licensing and Permitting section, as shown here:
We also finished updates to these two final Straw Bale Village (Pod 2) renders and added them to the site. The first one is the "Children's Playroom" and the second one is the "Outdoor Play Area Looking Northeast."
Next, we updated the Straw Bale Village header, social media, and preview images with the new floor plan, as shown here:
Dean Scholz (Architectural Designer), continued helping us create quality Cob Village (Pod 3) renders. Here is update 44 of his work creating all the iterations you see here…
….leading up to this final rooftop view looking North render:
He also fixed the sky to create this new final render of the back view looking East:
Hamilton Mateca (AutoCAD and Revit Drafter and Designer) also finished his 18th week helping with the Compressed Earth Block Village (Pod 4) design details. This week's focus was focused on continued development of the internal and external Revit 3-D room and exterior design specifics shown here.
Guy Grossfeld (Graphic Designer) continued with 3D earth block construction for the Compressed Earth Block Village (Pod 4). This week's focus was hours of brick placement for a real-to-life layout of the earth brick labyrinth, we're starting over now with a new approach.
DUPLICABLE CITY CENTER PROGRESS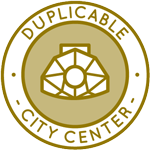 One Community is facilitating regenerative community building through a Duplicable and Sustainable City Center that is LEED Platinum certified/Sustainable, can feed 200 people at a time, provide laundry for over 300 people, is beautiful, spacious, and saves resources, money, and space:
This week the core team continued render creation for the Duplicable City Center. This included these two finished perspectives looking Northwest and Northeast for the Kitchen in the Dining Dome:
…as part of these, we also added the columns into all the other perspectives to check the 3-D view and accuracy as compared to the AutoCAD file, identifying all discrepancies as shown here:
In addition to this, the core team also updated all the formatting and icons on all the pages linked to from the main City Center open source hub. You can see a collage of these updates here:
Haoxuan "Hayes" Lei (Structural Engineer) and Shuna Ni (Masters of Mechanical Engineering and Civil Engineering PhD) also continued their work on the City Center structural engineering. This week's work focused on environmental load calculations and additional updates to the internal column calculations.
And Dipti Dhondarkar, (Electrical Engineer) also continued with her 19th week of work on the lighting specifics for the City Center. This week's focus was researching and comparing specific bulbs. This image is a good summary of what our research confirmed.  
Jinxi Feng (Environmental Consultant) also continued her research helping us create an in-depth laundry and dryer machine sustainability analysis. What you see here is her 11th week of behind-the-scenes work on this are of the project. This week's focus was finishing the research and writing process for the "What" and "Why" sections. Here is this work ready for movement to the webpage. 
Also, Jennifer Zhou (Web Designer) and Ashwin Patil (Web Developer), finished their 3rd week of collaboratively working on the open source pipe furniture page. What you see here is the initial formatting of this page taking shape along with the new slider feature at the top and an additional slider below that for easier page summarization and navigation.
Ramya Vudi (Electrical Engineer) was also joined by Shubham Agrawal (Electrical Engineer) working on the solar sizing plan as well and our collaboration with Mike Hogan (Automation Systems Developer and Business Systems Consultant) designing the Control and Automation systems. What you see here are some of the notes and research from this team's 4th week of work on both of these tasks:
And Renan Dantas (Mechanical Engineer) joined the team and started creating our next generation of Duplicable City Center section drawings. You can see this work-in-progress here.
HIGHEST GOOD SOCIETY PROGRESS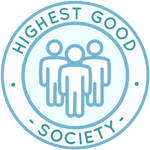 One Community is facilitating regenerative community building through a Highest Good society approach to living that is founded on fulfilled living, the study of meeting human needs, Community, and making a difference in the world:
Ashwin Patil (Web Developer) and Jennifer Zhou (Web Designer) also completed what is, collectively, the 7th week of work developing the new site search engine. This week's focus was inputting the details for the Highest Good economics section and writing the code for the Straw Bale Village (pod2) and Duplicable City Center sections, as shown here.
And Yuri Witte (Music Composer and Sound Designer)" completed his 2nd week of helping create the music that will accompany the new overview video we are planning. This week's focus was adding test voiceover and writing an option for the closing piano music. You can hear an example of the work-in-progress audio in the background here, and the complete clips (including the test voiceover) as the 5th and 6th iterations on Yuri's SoundCloud:
AND WE PRODUCED THIS WEEKLY UPDATES BLOG – CLICK HERE TO SUBSCRIBE
FOLLOW ONE COMMUNITY'S PROGRESS (click icons for our pages)


 
INVESTOR PAGES
GET INVOLVED
CONSULTANTS     ●     WAYS ANYONE CAN HELP     ●     MEMBERSHIP