Abundance Through Green Living – One Community Weekly Progress Update #322
We can create abundance through green living, global abundance if we succeed in creating a self-replicating model. One Community is designing and open sourcing the food, energy, housing, education, for-profit and non-profit economic designs, social architecture, fulfilled living practices, global stewardship practices, and more to make this possible.
OUR MAIN OPEN SOURCE HUBS


Click on each icon to be taken to the corresponding Highest Good hub page.
One Community's physical location will forward this movement as the first of many self-replicating teacher/demonstration communities, villages, and cities to be built around the world. This is the May 26th, 2019 edition (#322) of our weekly progress update detailing our team's development and accomplishments:
 Abundance Through Green Living
One Community Progress Update #322
Here is the bullet-point list of this last week's design and progress discussed in detail in the video above:
ABUNDANCE THROUGH GREEN LIVING INTRO: @0:34
HIGHEST GOOD HOUSING: @7:01
DUPLICABLE CITY CENTER: @8:12
HIGHEST GOOD FOOD: @10:22
HIGHEST GOOD EDUCATION: @11:15
HIGHEST GOOD SOCIETY: @12:41
ABUNDANCE THROUGH GREEN LIVING SUMMARY: @13:19
CLICK HERE IF YOU'D LIKE TO RECEIVE AN EMAIL EACH WEEK WHEN WE RELEASE A NEW UPDATE
YOU CAN ALSO JOIN US THROUGH SOCIAL MEDIA


 
ONE COMMUNITY WEEKLY UPDATE DETAILS
HIGHEST GOOD HOUSING PROGRESS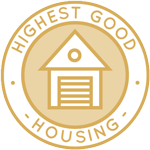 One Community is demonstrating abundance through green living with Highest Good housing that is artistic and beautiful, more affordable, more space efficient, lasts longer, DIY buildable, and constructed with healthy and sustainable materials:
This week the core team working with Brian Gilb (Project Management Professional – PMP) created the complete work breakdown structure for the Earthbag Village and began creating this same structure for the Duplicable City Center.
Dean Scholz (Architectural Designer) finished week #160 working on the Earthbag Village (Pod 1). This week he modeled the table and corner bench details.
DUPLICABLE CITY CENTER PROGRESS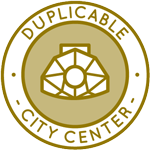 One Community is demonstrating abundance through green living with a Duplicable and Sustainable City Center that is LEED Platinum certified/Sustainable, can feed 200 people at a time, provide laundry for over 300 people, is beautiful, spacious, and saves resources, money, and space:
This week Anvita Kumari Pandey (Civil Engineer) added the Duplicable City Center sprinkler system pipe specifications and quantities, pipe prices, and images & source urls to the Duplicable City Center Costs spreadsheet.
Tanya Griffin, Aubryanne Boyle, and Allie Marsh (Interior Designers from Lotus Design Pros) completed their 22nd week helping with the Duplicable City Center interior design details. This week's focus was paint, flooring, and more furniture and art plans for the cupola and additional art plans and dirt-catching floors for the Social Dome.
Yuqiao Zhang (Architectural Designer/Drafter) also joined the team and completed his first week helping finalize the City Center AutoCAD and SketchUp files. This week he added an additional window to the Social Dome and relocated all the other windows for that dome and the Dining Dome in both AutoCAD and SketchUp and revised and added details to AutoCAD section A and B. You can see some of this work here.
HIGHEST GOOD FOOD PROGRESS
One Community is demonstrating abundance through green living with Highest Good food that is more diverse, more nutritious, locally grown and sustainable, and part of our open source botanical garden model to support and share bio-diversity:
This week the core team continued writing the behind-the-scenes narrative and detailed food rollout plan. We continued research for goats which included a review of the video Raising Kiko Goats at Lookout Point Ranch, adding more info from the Guild Brook Farm video, and incorporating all the new information into our behind-the-scenes Google Doc for this topic.
The core team also completed the rest of the free permaculture course being offered by Oregon State University, outlined the details we'll be using to develop the Open Source Permaculture Design page, and started creating a complete mindmap of the permaculture process. You can see some of this work here.
HIGHEST GOOD EDUCATION PROGRESS
One Community is demonstrating abundance through green living with Highest Good education that is for all ages, applicable in any environment, adaptable to individual needs, far exceeds traditional education standards, and more fun for both the teachers and the students. This component of One Community is about 95% complete with only the Open Source School Licensing and Ultimate Classroom construction and assembly details remaining to be finished. With over 8 years of work invested in the process, the sections below are all complete until we move onto the property and continue the development and open sourcing process with teachers and students – a development process that is built directly into the structure of the education program and everything else we're creating too:
This week the core team continued working on the structural redesign of the Ultimate Classroom. This week we finished updates to the exterior walls around the bathrooms, extended the length of the classroom-separating walls, placed two different types of folding movable walls, moved the bathroom windows, and created an initial roof design. You can see some of this work-in-progress here.
HIGHEST GOOD SOCIETY PROGRESS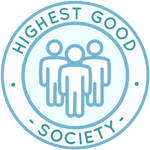 One Community is demonstrating abundance through green living with a Highest Good society approach to living that is founded on fulfilled living, the study of meeting human needs, Community, and making a difference in the world:
This week Emilio Nájera (Digital Marketer) also continued with his 30th week as part of the marketing team. This week's focus was finishing the Open Source City Center Lighting Design research and working on the keyword research for the Human Needs landing page. You can see some of this work here. 
AND WE PRODUCED THIS WEEKLY UPDATES BLOG – CLICK HERE TO SUBSCRIBE
FOLLOW ONE COMMUNITY'S PROGRESS (click icons for our pages)


 
INVESTOR PAGES
GET INVOLVED
CONSULTANTS     ●     WAYS ANYONE CAN HELP     ●     MEMBERSHIP