Eco-Living Paradigm Creation – One Community Weekly Progress Update #208
Eco-living paradigm creation can be accomplished through open source and free-shared approaches to sustainable food, energy, housing, education, for-profit and non-profit economic design, social architecture, fulfilled living, and global stewardship practices. Open sourcing all these as a complete model and new way of living has the potential to provide a better way of life for everyone built on a sustainable foundation. One Community calls this living and creating for The Highest Good of All because it benefits all people and life on our planet.
OUR MAIN OPEN SOURCE HUBS


Click on each icon to be taken to the corresponding Highest Good hub page.
One Community's physical location will forward this movement as the first of many self-replicating teacher/demonstration communities, villages, and cities to be built around the world. This is the March 19, 2017 edition (#208) of our weekly progress update detailing our team's development and accomplishments:
Eco-Living Paradigm Creation
One Community Progress Update #208
Video coming
Here is the bullet-point list of this last week's design and progress discussed in detail in the video above:
ECO-LIVING PARADIGM CREATION INTRO: @1:03
HIGHEST GOOD EDUCATION: @1:59
HIGHEST GOOD FOOD: @3:10
HIGHEST GOOD HOUSING: @3:36
DUPLICABLE CITY CENTER: @6:47
HIGHEST GOOD SOCIETY: @7:42
ECO-LIVING PARADIGM CREATION SUMMARY: @8:02
CLICK HERE IF YOU'D LIKE TO RECEIVE AN EMAIL EACH WEEK WHEN WE RELEASE A NEW UPDATE
YOU CAN ALSO JOIN US THROUGH SOCIAL MEDIA


 
ONE COMMUNITY WEEKLY UPDATE DETAILS
HIGHEST GOOD EDUCATION PROGRESS
One Community is facilitating eco-living paradigm creation through Highest Good education that is for all ages, applicable in any environment, adaptable to individual needs, far exceeds traditional education standards, and more fun for both the teachers and the students:
This last week the core team completed the final 75% of the mindmap for the Caring and Kindness Lesson Plan, bringing it to 100% complete, as you can see here.
We also began the process of a final proofreading and editing of all 52 lesson plans. This week we completed the Dreams Lesson Plan. This brings us to 1 of 52 finished, which is 2% completion.
And, we created 7 new icons for the different alternative education philosophies we've researched to help make the Highest Good education program the most diverse education program we could.
We also continued creation of renders for The Ultimate Classroom, adding items and updating textures for the purple room, as shown here.
….and we created the initial render of the entire classroom:
Guy Grossfeld (Graphic Designer) also continued adding people and then researched Learning Tools and Toys to create these 3rd-generation renders for The Ultimate Classroom.
HIGHEST GOOD FOOD PROGRESS
One Community is facilitating eco-living paradigm creation through Highest Good food that is more diverse, more nutritious, locally grown and sustainable, and part of our open source botanical garden model to support and share bio-diversity:
This week, the core team created 6 new images and charts for the Food Self-sufficiency Transition Plan page, which you can see here:
HIGHEST GOOD HOUSING PROGRESS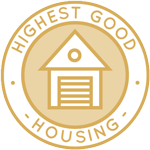 One Community is facilitating eco-living paradigm creation through Highest Good housing that is artistic and beautiful, more affordable, more space efficient, lasts longer, DIY buildable, and constructed with healthy and sustainable materials:
This last week core team updated the AutoCAD file for the Earthbag Village (Pod 1) to the new standardized format shown here:
The core team also re-illustrated the Tropical Atrium sun study and solar heat gain diagram, as shown here:
Alena Thompson (Mechanical Engineer) completed her 6th week helping with the Net-zero Communal Bathroom Designs. This week she researched costs and water savings for the vacuum toilets and developed version 2.0 of a roof catchment design using gutters, as shown here.
Christian Ojeda (Mechatronic Engineer) completed his 5th week helping with the heat-recycling Communal Eco-shower designs. This week's focus was adding more details to shower structures and starting to model the septic piping and placement for the showers and Vermiculture Bathrooms.
DUPLICABLE CITY CENTER PROGRESS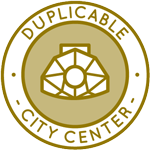 One Community is facilitating eco-living paradigm creation through a Duplicable and Sustainable City Center that is LEED Platinum certified/Sustainable, can feed 200 people at a time, provide laundry for over 300 people, is beautiful, spacious, and saves resources, money, and space:
This week the core team continued working on 3D placement and added more updates to the structural supports for the City Center cupola.
Dipti Dhondarkar, (Electrical Engineer) continued with her 31st week of work on the lighting specifics for the City Center. This week's focus was finishing our light placement and light dispersion testing for the 1st-floor bedrooms and bathrooms of the City Center Living Dome, then adding the bedroom lighting details into AutoCAD.
Renan Dantas (Mechanical Engineer) continued with his 12th week working on the Duplicable City Center AutoCAD updates. This week's focus was finishing continued work on updating the elevations and integration of the new geometry into the basement designs.
And Jin Yu (Structural Engineering Designer) also completed her 8th week working on the concrete foundation design and tutorial details for the Duplicable City Center. This week's focus was the wall design tutorial details you can see here.
HIGHEST GOOD SOCIETY PROGRESS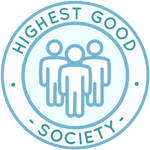 One Community is facilitating eco-living paradigm creation through a Highest Good society approach to living that is founded on fulfilled living, the study of meeting human needs, Community, and making a difference in the world:
AND WE PRODUCED THIS WEEKLY UPDATES BLOG – CLICK HERE TO SUBSCRIBE
FOLLOW ONE COMMUNITY'S PROGRESS (click icons for our pages)


 
INVESTOR PAGES
GET INVOLVED
CONSULTANTS     ●     WAYS ANYONE CAN HELP     ●     MEMBERSHIP