Open Source Community Ecology – One Community Weekly Progress Update #304
Open source community ecology combines sustainable and open source approaches to food, energy, housing, education, for-profit and non-profit economic design, social architecture, fulfilled living, global stewardship practices, and more. By living and creating this way, we can improve our own lives and the lives of others while also helping to regenerate our planet.
OUR MAIN OPEN SOURCE HUBS


Click on each icon to be taken to the corresponding Highest Good hub page.
One Community's physical location will forward this movement as the first of many self-replicating teacher/demonstration communities, villages, and cities to be built around the world. This is the January 20, 2019 edition (#304) of our weekly progress update detailing our team's development and accomplishments:
Open Source Community Ecology
One Community Progress Update #304
Here is the bullet-point list of this last week's design and progress discussed in detail in the video above:
OPEN SOURCE COMMUNITY ECOLOGY INTRO: @0:34
HIGHEST GOOD HOUSING: @6:46
DUPLICABLE CITY CENTER: @8:10
HIGHEST GOOD FOOD: @9:38
HIGHEST GOOD EDUCATION: @10:45
HIGHEST GOOD SOCIETY: @12:06
OPEN SOURCE COMMUNITY ECOLOGY SUMMARY: @13:18
CLICK HERE IF YOU'D LIKE TO RECEIVE AN EMAIL EACH WEEK WHEN WE RELEASE A NEW UPDATE
YOU CAN ALSO JOIN US THROUGH SOCIAL MEDIA


 
ONE COMMUNITY WEEKLY UPDATE DETAILS
HIGHEST GOOD HOUSING PROGRESS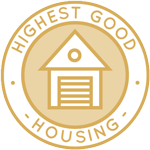 One Community is expanding open source community ecology through Highest Good housing that is artistic and beautiful, more affordable, more space efficient, lasts longer, DIY buildable, and constructed with healthy and sustainable materials:
This week the core team continued design updates to the open source Murphy bed furniture assembly details. This week we continued checking measurements, created two different layouts for the loft joists, and worked on further improving the assembly step order.
And the core team did one more round of edits and additions to the finished most sustainable toilet options page. This included adding more details about the brands we didn't select, adding new icons, and adding more resources.
Shadi Kennedy (Artist and Graphic Designer) also completed his 36th week leading the development of the Murphy bed instructions. This week's focus was creating new parts files from the updated 3D parts list, double checked all measurements and labeled all areas where improvement could be possible, outlined the new plan for descriptive and illustrative renders, and created new instructional diagrams for the frame section based on the newly revised assembly method. You can see some of this work-in-progress here.
DUPLICABLE CITY CENTER PROGRESS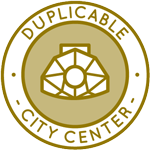 One Community is expanding open source community ecology through a Duplicable and Sustainable City Center that is LEED Platinum certified/Sustainable, can feed 200 people at a time, provide laundry for over 300 people, is beautiful, spacious, and saves resources, money, and space:
This week, the core team started building the new page sharing the best, safest, and most sustainable paints. We created the initial page setup, header and social media images, and wrote the Why, Summary, and FAQ sections. You can see some of this work here.
Dehua Feng (Civil Engineer) further updated the Duplicable City Center Sprinkler and Emergency Systems designs. This week he eliminated all 3.5″ pipes and replaced them with more readily available 4″ pipes and fittings in AutoCAD and redid all the related calculations. You can see some of this work here.
Tanya Griffin, Aubryanne Boyle, and Allie Marsh (Interior Designers from Lotus Designs) also completed their 4th week helping with the Duplicable City Center interior design details. This week they explored options for pendent and track lights, additional corner seating, and staggered seating with storage and work spaces along the back wall. You can see some of this work here.
HIGHEST GOOD FOOD PROGRESS
One Community is expanding open source community ecology through Highest Good food that is more diverse, more nutritious, locally grown and sustainable, and part of our open source botanical garden model to support and share bio-diversity:
This week, the core team started adding all the Highest Good Food rollout plan details to a staging page. This week we rebuilt the menus and updated all the formatting, rewrote the What and Why sections, and added the completed details for the initial 3-person survey team. You can see some of this behind-the-scenes work here.
The core team also continued writing the behind-the-scenes narrative and detailed food rollout plan for the various stages of development. This week we wrote the initial rollout details covering food infrastructure for the first 20-50 people on the property, a newly added component "maintenance building," and completed the fuel storage summary. You can see some of this behind-the-scenes work here.
And Guy Grossfeld (Graphic Designer) completed his 3rd week working on creating an open source icon and symbol set for our permaculture designs. What you see here are the icons created so far.
HIGHEST GOOD EDUCATION PROGRESS
One Community is building the foundations for how humanity creates a sustainable world through Highest Good education that is for all ages, applicable in any environment, adaptable to individual needs, far exceeds traditional education standards, and more fun for both the teachers and the students. This component of One Community is about 95% complete with only the Open Source School Licensing and Ultimate Classroom construction and assembly details remaining to be finished. With over 8 years of work invested in the process, the sections below are all complete until we move onto the property and continue the development and open sourcing process with teachers and students – a development process that is built directly into the structure of the education program and everything else we're creating too:
This week the core team continued working on the structural aspects of the Ultimate Classroom. We changed the height of the wall from 4 feet to 5 feet and updated the window wall with a window header and cripple studs. We also added sill plates and designed the foundation and the framing for the glass door.
HIGHEST GOOD SOCIETY PROGRESS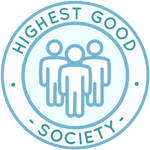 One Community is expanding open source community ecology through a Highest Good society approach to living that is founded on fulfilled living, the study of meeting human needs, Community, and making a difference in the world:
This week Emilio Nájera (Digital Marketer) continued with his 14th week as part of the marketing team. This week he added additional keywords for the Highest Good Education pages and then worked on the keywords for the Resource Based Economy, Wind Microgrid, Solar Microgrid, Consensus, and Evolving Sustainability pages. You can see some of this work here. 
In addition to this, the Highest Good Network software team consisting of Jordan Miller (Web Developer) and Tyler Calvert (Full-stack Software Engineer) continued developing the software. This week the team continued to work on the Redux transition, researched Mailgun to replace Gmail for the application emails, revamped our test for onboarding new test engineers, removed all the remaining bootstrap imports, debugged a 400 error, and merged our updated README into the current branch. You can see some of this work here.
AND WE PRODUCED THIS WEEKLY UPDATES BLOG – CLICK HERE TO SUBSCRIBE
FOLLOW ONE COMMUNITY'S PROGRESS (click icons for our pages)


 
INVESTOR PAGES
GET INVOLVED
CONSULTANTS     ●     WAYS ANYONE CAN HELP     ●     MEMBERSHIP