Sustainable Economics – One Community Weekly Progress Update #305
Sustainable economics combine all the open source and sustainable components of One Community. We do this as the foundation for reducing or eliminating the most burdensome expenses in people's lives. We add to that social architecture, fulfilled living, and global stewardship practices to provide a way of living that we feel most people will consider to be better than how they are living now.
OUR MAIN OPEN SOURCE HUBS


Click on each icon to be taken to the corresponding Highest Good hub page.
One Community's physical location will forward this movement as the first of many self-replicating teacher/demonstration communities, villages, and cities to be built around the world. This is the January 27th, 2019 edition (#305) of our weekly progress update detailing our team's development and accomplishments:
Sustainable Economics
One Community Progress Update #305
Here is the bullet-point list of this last week's design and progress discussed in detail in the video above:
SUSTAINABLE ECONOMICS INTRO: @0:34
HIGHEST GOOD HOUSING: @6:04
DUPLICABLE CITY CENTER: @7:53
HIGHEST GOOD FOOD: @10:17
HIGHEST GOOD SOCIETY: @12:06
SUSTAINABLE ECONOMICS SUMMARY: @13:27
CLICK HERE IF YOU'D LIKE TO RECEIVE AN EMAIL EACH WEEK WHEN WE RELEASE A NEW UPDATE
YOU CAN ALSO JOIN US THROUGH SOCIAL MEDIA


 
ONE COMMUNITY WEEKLY UPDATE DETAILS
HIGHEST GOOD HOUSING PROGRESS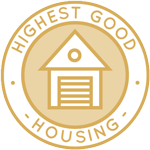 One Community is supporting sustainable economics through Highest Good housing that is artistic and beautiful, more affordable, more space efficient, lasts longer, DIY buildable, and constructed with healthy and sustainable materials:
This week the core team continued design updates to the open source Murphy bed furniture assembly details. This week we updated the design to test a 9-foot ceiling. You can see some of this work here.
The core team also created this action list of everything needed to be ready for the crowdfunding campaign and complete village construction. You can see this action item list here.
Anvita Kumari Pandey (Civil Engineer) also completed her 30th week volunteering and now helping with the Earthbag Village Materials and Costs. This week she continued updating the materials' quantities, costs, and reference links, and further refined her AutoCAD drawing of 1 dome to better calculate the earthbag and cement quantities.
Shadi Kennedy (Artist and Graphic Designer) also completed his 37th week leading the development of the Murphy bed instructions. This week's focus was continuing to create diagrams illustrating the wall section assembly, making changes to the under-loft lighting box, and further simplifying the pieces and identifying more areas needing to be tested in Sketchup 3D. You can see some of this work-in-progress here.
DUPLICABLE CITY CENTER PROGRESS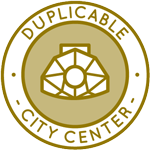 One Community is supporting sustainable economics through a Duplicable and Sustainable City Center that is LEED Platinum certified/Sustainable, can feed 200 people at a time, provide laundry for over 300 people, is beautiful, spacious, and saves resources, money, and space:
This week, the core team continued building the new page sharing the best, safest, and most sustainable paints, stains, varnishes, and sealants. We created the social media image and finished all the parts related to the best paints. You can see some of this work here.
The core team also updated the Duplicable City Center Sprinkler and Emergency Systems designs page and tutorial by replacing all the graphics referencing 3.5″ pipes and their calculations with graphics showing the much more readily available 4″ pipes and fittings. You can see some of this work here.
And the core team continued with week 3 of our research into lake and water retention landscape creation as an alternative source of water for the Duplicable City Center Sprinkler and Emergency Systems Designs, agriculture, greywater processing, and more. This week we reviewed video and took notes on what Zachary Weiss had to say on the topic, you can see some of these notes here.
Dipti Dhondarkar (Electrical Engineer) also continued developing the lighting specifics for the City Center. This is Dipti's 110th week volunteering on this task and the focus this week was integrating several rounds of requested changes to the AutoCAD layouts. You can see some of this work here.
Tanya Griffin, Aubryanne Boyle, and Allie Marsh (Interior Designers from Lotus Designs) also completed their 5th week helping with the Duplicable City Center interior design details. This week they made adjustments to the layout to improve circulation, added more furniture and fixtures, made adjustments to the seating and storage, and created the first round of renders. You can see some of this work here.
David Olivero (Mechanical Engineer & Data Scientist) continued helping finish the City Center HVAC Designs. This week he focused on AutoCAD updates, finding installation manuals, and helping with some of the cost analysis details, some of which you can see here.
HIGHEST GOOD FOOD PROGRESS
One Community is supporting sustainable economics through a Highest Good food that is more diverse, more nutritious, locally grown and sustainable, and part of our open source botanical garden model to support and share bio-diversity:
This week
the core team
 continued writing the behind-the-scenes narrative and detailed 
food rollout plan
for the various stages of development. This week we updated the fuel storage and goat details and construction summaries. You can see some of this behind-the-scenes work here.
HIGHEST GOOD EDUCATION PROGRESS
One Community is building the foundations for how humanity creates a sustainable world through Highest Good education that is for all ages, applicable in any environment, adaptable to individual needs, far exceeds traditional education standards, and more fun for both the teachers and the students. This component of One Community is about 95% complete with only the Open Source School Licensing and Ultimate Classroom construction and assembly details remaining to be finished. We'll report on the final two elements to be finished as we develop them.
With over 8 years of work invested in the process, the sections below are all complete until we move onto the property and continue the development and open sourcing process with teachers and students – a development process that is built directly into the structure of the education program and everything else we're creating too:
HIGHEST GOOD SOCIETY PROGRESS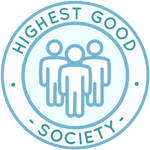 One Community is supporting sustainable economics through a Highest Good society approach to living that is founded on fulfilled living, the study of meeting human needs, Community, and making a difference in the world:
This week the core team wrote all the sets of ads for all the AdWords campaigns we've been researching all the keywords for. You can see some of this work here.
Emilio Nájera (Digital Marketer) also continued with his 16th week as part of the marketing team. This week he added additional keywords for the Lesson Plans for Life and Resource Based Economy pages and then did keyword research for the Open Source, Thermal Lag, Open Source AutoCAD Template, and Highest Good Food pages. You can see some of this work here.
In addition to this, the Highest Good Network software team consisting of Jordan Miller (Web Developer) and Tyler Calvert (Full-stack Software Engineer) continued developing the software. This week the team continued the transition to Redux and started exploring future development features, changed reducers to return empty objects/arrays instead of null, added the leaderboard to the timelog page, and started working on giving Admins the ability to change timelogs for anyone. You can see some of this work here.
AND WE PRODUCED THIS WEEKLY UPDATES BLOG – CLICK HERE TO SUBSCRIBE
FOLLOW ONE COMMUNITY'S PROGRESS (click icons for our pages)


 
INVESTOR PAGES
GET INVOLVED
CONSULTANTS     ●     WAYS ANYONE CAN HELP     ●     MEMBERSHIP