Path to Global Sustainability – One Community Weekly Progress Update #255
The path to global sustainability is clearest and most effective if it includes involvement of as many people and groups as possible. One Community is supporting this through open source and free-shared solutions covering all aspects of sustainable living. They are do-it-yourself replicable, modular, and part of what we call living and creating for The Highest Good of All.
OUR MAIN OPEN SOURCE HUBS


Click on each icon to be taken to the corresponding Highest Good hub page.
One Community's physical location will forward this movement as the first of many self-replicating teacher/demonstration communities, villages, and cities to be built around the world. This is the February 11th, 2018 edition (#255) of our weekly progress update detailing our team's development and accomplishments:
Path to Global Sustainability
One Community Progress Update #255
Here is the bullet-point list of this last week's design and progress discussed in detail in the video above:
PATH TO GLOBAL SUSTAINABILITY INTRO: @0:34
HIGHEST GOOD HOUSING: @5:57
DUPLICABLE CITY CENTER: @8:03
HIGHEST GOOD FOOD: @9:41
HIGHEST GOOD EDUCATION: @10:14
HIGHEST GOOD SOCIETY: @10:44
PATH TO GLOBAL SUSTAINABILITY SUMMARY: @11:28
CLICK HERE IF YOU'D LIKE TO RECEIVE AN EMAIL EACH WEEK WHEN WE RELEASE A NEW UPDATE
YOU CAN ALSO JOIN US THROUGH SOCIAL MEDIA


 
ONE COMMUNITY WEEKLY UPDATE DETAILS
HIGHEST GOOD HOUSING PROGRESS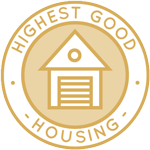 One Community is creating a path to global sustainability through Highest Good housing that is artistic and beautiful, more affordable, more space efficient, lasts longer, DIY buildable, and constructed with healthy and sustainable materials:
The core team continued research needed for the next generation of the open source climate battery designs. What you see here are a snapshot of some of the details we're researching.
The core team also continued working on the Murphy bed instructions. This week we we updated page 4.1.0 with new pictures, updated the materials page with screws, sanding discs and nails, and added sockets to the tool page and removed the pneumatic nailer. We also created page 7.1.3 and updated page 7.1.2 to show the L-brackets.
DUPLICABLE CITY CENTER PROGRESS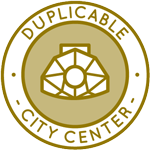 One Community is creating a path to global sustainability through a Duplicable and Sustainable City Center that is LEED Platinum certified/Sustainable, can feed 200 people at a time, provide laundry for over 300 people, is beautiful, spacious, and saves resources, money, and space:
The core team finished the final 10% of the LEED lighting tutorial details for the lighting design of the City Center and all other One Community structures. This week we added additional formatting, images, and finished the case study section that explains how we're applying all the LEED suggestions in the City Center.
Renan Dantas (Mechanical Engineer) continued with his 22nd week working on the Duplicable City Center AutoCAD updates. This week's focus was continued updating the door and window plans, updating the Master Plan shown here to include correct window and door labels and updated locations.
Haoxuan "Hayes" Lei (Structural Engineer) continued work on the City Center structural engineering. What you see here are his final updated calculations and tutorial content for the live and dead loads.
And Jin Yu (Structural Engineering Designer) also continued her work on the concrete foundation design and tutorial details for the Duplicable City Center. What you see here is some of her latest work developing the retaining wall section of the tutorial.
Satish Ravindran (Senior Mechanical and Industrial Engineer) also completed his 6th week helping with the LEED lighting specifics for the City Center. This week's focus was double checking and finishing updated references, zone designations, and lumen and wattage calculations for the spreadsheet for the entire City Center, as shown here.
HIGHEST GOOD FOOD PROGRESS
One Community is creating a path to global sustainability through Highest Good food that is more diverse, more nutritious, locally grown and sustainable, and part of our open source botanical garden model to support and share bio-diversity:
This week, the core team continued work on the food calculations on the Food Self-sufficiency Transition Plan pages, and created 3 more days of recipes and food intake for a 130 pound female, as you see here.
HIGHEST GOOD EDUCATION PROGRESS
One Community is creating a path to global sustainability through Highest Good education that is for all ages, applicable in any environment, adaptable to individual needs, far exceeds traditional education standards, and more fun for both the teachers and the students:
This week, the core team continued researching images to add to the education Evaluation and Evolution process open source pages and tutorials. We found 11 more images for the pages, as you can see here.
HIGHEST GOOD SOCIETY PROGRESS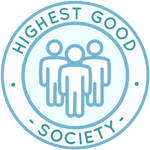 One Community is creating a path to global sustainability through a Highest Good society approach to living that is founded on fulfilled living, the study of meeting human needs, Community, and making a difference in the world:
The Highest Good Network software team consists of Sowmya Manohar (Software Engineer, Web Developer & Net Application Developer), Priti Kothari (Information Technology Enthusiast), Shubhra Mittal (Software Delivery Manager), Priyanka Singh (Software Developer), and Asha Tadimari (Software Engineer). This week the team implemented an access token timeout in the frontend and middle tiers, changed the labor units from seconds to hours for leaderboard data, and resolved several errors in the User Interface and User Management page.
AND WE PRODUCED THIS WEEKLY UPDATES BLOG – CLICK HERE TO SUBSCRIBE
FOLLOW ONE COMMUNITY'S PROGRESS (click icons for our pages)


 
INVESTOR PAGES
GET INVOLVED
CONSULTANTS     ●     WAYS ANYONE CAN HELP     ●     MEMBERSHIP