Permaculture World – One Community Weekly Progress Update #313
A permaculture world is a sustainable world. One Community is helping create this by using permaculture principles as a foundation for open source and sustainable tools, tutorials, and resources covering DIY food, energy, and housing, education, for-profit and non-profit economic design, social architecture, fulfilled living, global stewardship practices, and more.
OUR MAIN OPEN SOURCE HUBS


Click on each icon to be taken to the corresponding Highest Good hub page.
One Community's physical location will forward this movement as the first of many self-replicating teacher/demonstration communities, villages, and cities to be built around the world. This is the March 24th, 2019 edition (#313) of our weekly progress update detailing our team's development and accomplishments:
Permaculture World
One Community Progress Update #313
Here is the bullet-point list of this last week's design and progress discussed in detail in the video above:
PERMACULTURE WORLD INTRO: @0:34
HIGHEST GOOD HOUSING: @6:21
DUPLICABLE CITY CENTER: @8:10
HIGHEST GOOD FOOD: @10:41
HIGHEST GOOD EDUCATION: @11:49
HIGHEST GOOD SOCIETY: @12:52
PERMACULTURE WORLD SUMMARY: @13:36
CLICK HERE IF YOU'D LIKE TO RECEIVE AN EMAIL EACH WEEK WHEN WE RELEASE A NEW UPDATE
YOU CAN ALSO JOIN US THROUGH SOCIAL MEDIA


 
ONE COMMUNITY WEEKLY UPDATE DETAILS
HIGHEST GOOD HOUSING PROGRESS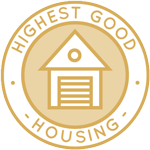 One Community is helping establish a permaculture world through Highest Good housing that is artistic and beautiful, more affordable, more space efficient, lasts longer, DIY buildable, and constructed with healthy and sustainable materials:
This week the core team finished developing the Most Sustainable Urinals page by adding the final two urinals we researched and would recommend. You can see these new additions here.
The core team also continued developing the best, safest, and most sustainable paints, primers, stains, and sealers page. This week we added details for natural wood stains and a DIY casein-based primer, both of which you can see here.
Dan Alleck (Designer and Illustrator) completed his 40th week helping with Earthbag Village render additions. This week he continued work on the Earthbag Village Master Render shown here. The focus this week was replacing open doors with closed ones. Only a few remain to finish this render.
Shadi Kennedy (Artist and Graphic Designer) also completed his 43rd week leading the development of the Murphy bed instructions. This week's focus was finishing the final diagrams for installation of lighting from the attic area cut away sections and updates to the installation details for the wiring. You can see some of this work-in-progress here.
DUPLICABLE CITY CENTER PROGRESS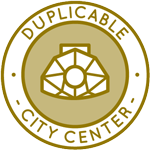 One Community is helping establish a permaculture world through a Duplicable and Sustainable City Center that is LEED Platinum certified/Sustainable, can feed 200 people at a time, provide laundry for over 300 people, is beautiful, spacious, and saves resources, money, and space:
This week, the core team continued the process of modeling the new Duplicable City Center interior design details for the library. This week we appropriately located the columns, designed corner tree trunks for the bookshelves, placed another tree-bookshelf on the side walls, placed the stone wall shelves, and added pictures with tracking lights above.
The core team also continued with week 8 of our research into lake and water retention landscape creation as an alternative source of water for the Duplicable City Center Sprinkler and Emergency Systems Designs, agriculture, greywater processing, and more. This week's focus was testing placement of initial dam designs on the actual property imports from GoogleEarth, some of which you can see here.
HIGHEST GOOD FOOD PROGRESS
One Community is helping establish a permaculture world through Highest Good food that is more diverse, more nutritious, locally grown and sustainable, and part of our open source botanical garden model to support and share bio-diversity:
This week the core team continued writing the behind-the-scenes narrative and detailed food rollout plan. This week we continued researching and revising our goat care and fencing details and started designing the indoor goat pens under covered storage. The pictures included here are from one of the best goat pen websites we've found and are using for ideas on stronger and configurable goat pens.
And the core team continued research and 3D design of the chicken coops needed for 100 chicks. This week we removed windows, placed shutters, designed a removable floor under the roosters, and placed some of the walls. You can see some of this behind-the-scenes work here.
Guy Grossfeld (Graphic Designer) also completed his 12th week working on creating an open source icon and symbol set for our permaculture designs. What you see here are the icons created so far.
HIGHEST GOOD EDUCATION PROGRESS
One Community is building the foundations for how humanity creates a sustainable world through Highest Good education that is for all ages, applicable in any environment, adaptable to individual needs, far exceeds traditional education standards, and more fun for both the teachers and the students. This component of One Community is about 95% complete with only the Open Source School Licensing and Ultimate Classroom construction and assembly details remaining to be finished. We'll report on the final two elements to be finished as we develop them.
With over 8 years of work invested in the process, the sections below are all complete until we move onto the property and continue the development and open sourcing process with teachers and students – a development process that is built directly into the structure of the education program and everything else we're creating too:
HIGHEST GOOD SOCIETY PROGRESS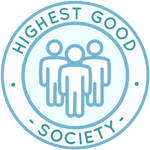 One Community is helping establish a permaculture world through a Highest Good society approach to living that is founded on fulfilled living, the study of meeting human needs, Community, and making a difference in the world:
This week Emilio Nájera (Digital Marketer) continued with his 24th week as part of the marketing team. This week's focus was refactoring the Aquapini/Walipini and Tropical Atrium pages, starting research on the Most Sustainable Urinals keywords, and fixing errors in our existing campaigns. You can see some of this work here.
AND WE PRODUCED THIS WEEKLY UPDATES BLOG – CLICK HERE TO SUBSCRIBE
FOLLOW ONE COMMUNITY'S PROGRESS (click icons for our pages)


 
INVESTOR PAGES
GET INVOLVED
CONSULTANTS     ●     WAYS ANYONE CAN HELP     ●     MEMBERSHIP