Sustainably Addressing Global Poverty – One Community Weekly Progress Update #332
Sustainably addressing global poverty is possible with a comprehensive approach. We think this approach should include complete sustainability practices and bringing resources to the places they are needed most, then teaching people how to use and replicate them so they can support themselves and help teach others how to support themselves too. Providing an example, training platform, and launch-point for a global cooperative of teacher/demonstration hubs working together for the Highest Good of all people and life on this planet.
OUR MAIN OPEN SOURCE HUBS


Click on each icon to be taken to the corresponding Highest Good hub page.
One Community's physical location will forward this movement as the first of many self-replicating teacher/demonstration communities, villages, and cities to be built around the world. This is the August 4th, 2019 edition (#332) of our weekly progress update detailing our team's development and accomplishments:
Sustainably Addressing Global Poverty
One Community Progress Update #332
Here is the bullet-point list of this last week's design and progress discussed in detail in the video above:
SUSTAINABLY ADDRESSING GLOBAL POVERTY INTRO: @0:34
HIGHEST GOOD HOUSING: @8:41
DUPLICABLE CITY CENTER: @9:40
HIGHEST GOOD FOOD: @11:07
HIGHEST GOOD EDUCATION: @12:09
HIGHEST GOOD SOCIETY: @13:32
SUSTAINABLY ADDRESSING GLOBAL POVERTY SUMMARY: @14:56
CLICK HERE IF YOU'D LIKE TO RECEIVE AN EMAIL EACH WEEK WHEN WE RELEASE A NEW UPDATE
YOU CAN ALSO JOIN US THROUGH SOCIAL MEDIA


 
ONE COMMUNITY WEEKLY UPDATE DETAILS
HIGHEST GOOD HOUSING PROGRESS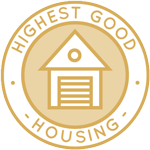 One Community is sustainably addressing global poverty through Highest Good housing that is artistic and beautiful, more affordable, more space efficient, lasts longer, DIY buildable, and constructed with healthy and sustainable materials:
This week the core team continued adding the content to the most sustainable insulation options page. This week we finished the sections shown here for Denim, Hemp, and Wool.
DUPLICABLE CITY CENTER PROGRESS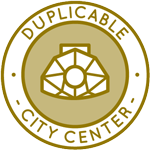 One Community is sustainably addressing global poverty through a Duplicable and Sustainable City Center that is LEED Platinum certified/Sustainable, can feed 200 people at a time, provide laundry for over 300 people, is beautiful, spacious, and saves resources, money, and space:
This week the core team added all the final Duplicable City Center library renders to the open source hub and also updated the pipe furniture page to clarify this as the new direction that room is taking.
Ron Huang (Mechanical Engineer) also continued with his 13th week working on the Energy Modeling for our LEED Platinum certification and City Center open source HVAC design tutorial. This week he continued revising the proposed HVAC system to use a more sustainable hydronic cooling and heat recovery system.
Sneha Dongre (Structural Engineer) additionally continued with her 18th week helping with the Duplicable City Center structural details. This week's focus was creating columns and beams in AutoCAD for the sliding glass door entryways.
Mateus Barretto (Civil Engineer) also rejoined the team and reviewed and made minor updates to the City Center plumbing designs he helped create several years ago. You can see some of this work here.
This was in preparation for a redesign Kimya Azadmard (Senior Plumbing Engineer) has joined the team to help with. Kimya's focus this week was writing the City Center plumbing basis of design details shown here.
HIGHEST GOOD FOOD PROGRESS
One Community is sustainably addressing global poverty through Highest Good food that is more diverse, more nutritious, locally grown and sustainable, and part of our open source botanical garden model to support and share bio-diversity:
This week the core team continued with week 19 of our development of the open source dams, lakes, and water-retention landscape design tutorial.  This week we finished the descriptions for all the different dam types.
HIGHEST GOOD EDUCATION PROGRESS
One Community is sustainably addressing global poverty through Highest Good education that is for all ages, applicable in any environment, adaptable to individual needs, far exceeds traditional education standards, and more fun for both the teachers and the students. This component of One Community is about 95% complete with only the Open Source School Licensing and Ultimate Classroom construction and assembly details remaining to be finished. With over 8 years of work invested in the process, the sections below are all complete until we move onto the property and continue the development and open sourcing process with teachers and students – a development process that is built directly into the structure of the education program and everything else we're creating too:
This week Dan Alleck (Designer and Illustrator) completed his 50th week helping. His work now is focused on final edits to the Ultimate Classroom renders. This week he started work on this Orange room where he added in new elements, replaced some items, and resized the people.
HIGHEST GOOD SOCIETY PROGRESS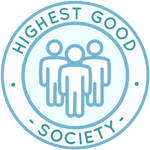 One Community is sustainably addressing global poverty through a Highest Good society approach to living that is founded on fulfilled living, the study of meeting human needs, Community, and making a difference in the world:
This week the core team created the new collage format we're using for these blogs.
We also created the new page shown here and based off of a magazine article we were asked to write and called "10 Community Problems and 10 Solutions."
We also updated our Internet Participation page and tutorial for people looking to help with anywhere from 1 minute to 30 minutes only and using just the internet.
In addition to this, the core team working with Brian Gilb (Project Management Professional – PMP) also started the final review and edits of our Business Plan and all the related attachments. We finished the first 5 enclosures and would say we are now 30% done.
Shubhra Mittal (Software Delivery Manager) helped write all the hours estimates for the complete Highest Good Network work breakdown structure.
And Emilio Nájera (Digital Marketer) also continued with his 39th week as part of the marketing team by implementing requested changes to the Highest Good of All sub-campaigns and creating all the shareable site links for the One Community branding campaign. You can see some of this work here.
AND WE PRODUCED THIS WEEKLY UPDATES BLOG – CLICK HERE TO SUBSCRIBE
FOLLOW ONE COMMUNITY'S PROGRESS (click icons for our pages)


 
INVESTOR PAGES
GET INVOLVED
CONSULTANTS     ●     WAYS ANYONE CAN HELP     ●     MEMBERSHIP