Designing Global Cooperatives – One Community Weekly Progress Update #437
Designing global cooperatives is a lot easier with a plan that includes people globally and is grassroots implementable. One Community is creating this plan and it includes open source and free-shared sustainable designs and tutorials for food, energy, housing, education, for-profit and non-profit economic design, social architecture, fulfilled living, global stewardship practices, and more.
OUR MAIN OPEN SOURCE HUBS


Click on each icon to be taken to the corresponding Highest Good hub page.
One Community's physical location will forward this movement as the first of many self-replicating teacher/demonstration communities, villages, and cities to be built around the world. This is the August 8th, 2021 edition (#437) of our weekly progress update detailing our team's development and accomplishments:
Designing Global Cooperatives
One Community Progress Update #437
DONATE  |  COLLABORATE  |  HELP WITH LARGE-SCALE FUNDING
CLICK HERE IF YOU'D LIKE TO RECEIVE AN EMAIL EACH WEEK WHEN WE RELEASE A NEW UPDATE
YOU CAN ALSO JOIN US THROUGH SOCIAL MEDIA


 
ONE COMMUNITY WEEKLY UPDATE DETAILS
HIGHEST GOOD HOUSING PROGRESS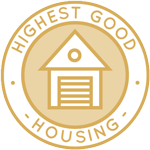 One Community is designing global cooperatives through Highest Good housing that is artistic and beautiful, more affordable, more space efficient, lasts longer, DIY buildable, and constructed with healthy and sustainable materials:
DUPLICABLE CITY CENTER PROGRESS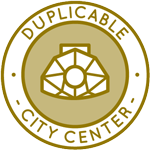 One Community is designing global cooperatives through a Duplicable and Sustainable City Center that is LEED Platinum certified/Sustainable, can feed 200 people at a time, provide laundry for over 300 people, is beautiful, spacious, and saves resources, money, and space:
HIGHEST GOOD FOOD PROGRESS
One Community is designing global cooperatives through Highest Good food that is more diverse, more nutritious, locally grown and sustainable, and part of our open source botanical garden model to support and share bio-diversity:
This week the core team continued creating updated SketchUp models for the final designs of the Aquapinis/Walipinis. This week we continued designing the central area of the Aquapini. In the far west resting area we designed a curved water pool with a wooden arched bridge, a pipe planter over the long bench and a rock/wood sitting bench. We placed flat stepping stones for the walking path and different plants all around the resting area. Pictures below are related to this work.

This week Qiuheng Xu (Landscape Designer) completed her 44th week volunteering, now helping with the Aquapini & Walipini external landscaping details. This week Qiuheng focused on modifying the topography and entry way of the North and South structures. You can see below some of the feedback she addressed and pictures of her changes.
Qisheng Rong (Mechanical Engineer) completed his 4th week helping with the development of the climate battery designs for the Aquapini/Walipini structures. This week Qisheng researched the CLTD/CLF method to calculate the cooling load of Walipini 3 and made some assumptions to simplify the calculation. He also found a sustainability textbook called "Mechanical and Electrical Equipment for Buildings" to help him understand and provide him more data and insight into calculating cooling loads like this. The pictures below are related to this work.
HIGHEST GOOD EDUCATION PROGRESS
One Community is designing global cooperatives through Highest Good education that is for all ages, applicable in any environment, adaptable to individual needs, far exceeds traditional education standards, and more fun for both the teachers and the students. This component of One Community is about 95% complete with only the Open Source School Licensing and Ultimate Classroom construction and assembly details remaining to be finished. We'll report on the final two elements to be finished as we develop them.
With over 8 years of work invested in the process, the sections below are all complete until we move onto the property and continue the development and open sourcing process with teachers and students – a development process that is built directly into the structure of the education program and everything else we're creating too:
HIGHEST GOOD SOCIETY PROGRESS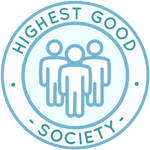 One Community is designing global cooperatives through a Highest Good society approach to living that is founded on fulfilled living, the study of meeting human needs, Community, and making a difference in the world:
AND WE PRODUCED THIS WEEKLY UPDATES BLOG – CLICK HERE TO SUBSCRIBE
FOLLOW ONE COMMUNITY'S PROGRESS (click icons for our pages)


 
INVESTOR PAGES
GET INVOLVED
DONATE    ●     WAYS ANYONE CAN HELP     ●     MEMBERSHIP