Experiential Global Change – One Community Weekly Progress Update #253
Experiential global change is a methodology for creating a global cooperative of sustainable communities people can visit, join, or build themselves as a path to creating a sustainable world that will benefit us all.
OUR MAIN OPEN SOURCE HUBS


Click on each icon to be taken to the corresponding Highest Good hub page.
One Community's physical location will forward this movement as the first of many self-replicating teacher/demonstration communities, villages, and cities to be built around the world. This is the January 28th, 2018 edition (#253) of our weekly progress update detailing our team's development and accomplishments:
Experiential Global Change
One Community Progress Update #253
Here is the bullet-point list of this last week's design and progress discussed in detail in the video above:
EXPERIENTIAL GLOBAL CHANGE INTRO: @0:34
HIGHEST GOOD HOUSING: @6:20
DUPLICABLE CITY CENTER: @8:44
HIGHEST GOOD FOOD: @10:04
HIGHEST GOOD EDUCATION: @10:47
HIGHEST GOOD SOCIETY: @11:19
EXPERIENTIAL GLOBAL CHANGE SUMMARY: @12:16
CLICK HERE IF YOU'D LIKE TO RECEIVE AN EMAIL EACH WEEK WHEN WE RELEASE A NEW UPDATE
YOU CAN ALSO JOIN US THROUGH SOCIAL MEDIA


 
ONE COMMUNITY WEEKLY UPDATE DETAILS
HIGHEST GOOD HOUSING PROGRESS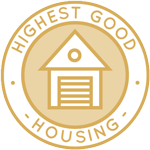 One Community is designing experiential global change through Highest Good housing that is artistic and beautiful, more affordable, more space efficient, lasts longer, DIY buildable, and constructed with healthy and sustainable materials:
The core team continued Sketchup design for the open source outdoor areas of the Recycled Materials Village (Pod 6). This week we designed the volleyball, mini soccer and basketball area, adjusted the skate park field size, added benches and tables, and changed the wooden texture to concrete for the field, pools and tunnel.
The core team also continued working on the Murphy bed instructions. This week we added 10 new wire-framed page sections and transferred images from our GoogleDoc instructions to 54 new pages, properly paginated and updated. You can see here an example of one of these new pages.
And, the core team, working with Hemanth Kotaru (Structural Engineering Masters Student), worked on the Earthbag Village final buttress calculations for gravity and snow loading, as shown here.
Dean Scholz (Architectural Designer) continued helping us create quality Cob Village (Pod 3) renders. Here is update 98 of Dean's work, this week's focus was starting the process of test rendering the final perspective you see here.
Also helping with the Cob Village designs, Patrick Lübben (Founder of the Ina Maka Project) created this initial equipment list for the Metal Maker Space.
Dan Alleck (Designer and Illustrator) completed his 14th week working on the Compressed Earth Block Village render additions. This week he finished work on this Front View Looking Northeast:
…completed another set of updates and finalized this Front View:
….and also finished this final top-floor view looking West. All of these images are on the site now too with click-to-enlarge.
Mihaela "Michelle" Pinzaru (Interior Designer and Architectural Drafter) also completed her 4th week working on the Tree House Village (Pod 7) residential designs. This week she updated the seating areas in the central area and 2nd floor, created blinds and a wall-mounted dish holder, and redesigned the office space under the stairs – all of which you can see here.
DUPLICABLE CITY CENTER PROGRESS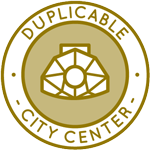 One Community is designing experiential global change through a Duplicable and Sustainable City Center that is LEED Platinum certified/Sustainable, can feed 200 people at a time, provide laundry for over 300 people, is beautiful, spacious, and saves resources, money, and space:
The core team finished another 10% of the LEED lighting tutorial details for the lighting design of the City Center and all other One Community structures. This week we added more content, formatting, and a diversity of new images. This brings this page to 70% complete.
The core team also reviewed the complete lighting design spreadsheet for errors and missing content and then added column descriptions to make the spreadsheet easier to understand.
And the core team reviewed the wind loads report and added comments to get additional resources, references, and clarifications where needed.
Haoxuan "Hayes" Lei (Structural Engineer) continued work on the City Center structural engineering. What you see here are his 2nd-generation updated calculations and tutorial content for the live and dead loads.
David Olivero (Mechanical Engineer & Data Scientist) completed his 10th week helping with the HVAC Designs for the Duplicable City Center. This week's focus was adding pool and other comparison and clarification details to the HVAC presentation. You can see some of this new content here.
HIGHEST GOOD FOOD PROGRESS
One Community is designing experiential global change through Highest Good food that is more diverse, more nutritious, locally grown and sustainable, and part of our open source botanical garden model to support and share bio-diversity:
This week, the core team continued work on the data for the food calculations on the Food Self-sufficiency Transition Plan pages, and created additional daily eating plans and meals for 130 pound women, as you see here.
We also started creating the complete permaculture design for the property and the open source tutorial page that will share and teach the complete process. You can see the beginnings of the new page here.
HIGHEST GOOD EDUCATION PROGRESS
One Community is designing experiential global change through Highest Good education that is for all ages, applicable in any environment, adaptable to individual needs, far exceeds traditional education standards, and more fun for both the teachers and the students:
This week, the core team continued researching images to add to the education Evaluation and Evolution process open source pages and tutorials. We found 12 additional images for the Collaborative Ongoing Growth Strategies page, as you can see here.
HIGHEST GOOD SOCIETY PROGRESS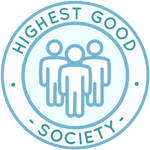 One Community is designing experiential global change through a Highest Good society approach to living that is founded on fulfilled living, the study of meeting human needs, Community, and making a difference in the world:
The Highest Good Network software team consists of Sowmya Manohar (Software Engineer, Web Developer & Net Application Developer), Priti Kothari (Information Technology Enthusiast), Shubhra Mittal(Software Delivery Manager), Priyanka Singh (Software Developer), and Asha Tadimari (Software Engineer). This week the team edited the menu bar to display menus based on a person's role, resolved GitHub setup issues with Atom, optimized network calls to improve app performance, and enhanced the MyProfile page to enable users to manage their personal links. They also added new fields to the dashboard service to serve data for other cards on the dashboard page and researched a service to integrate the model with the project's UI.
AND WE PRODUCED THIS WEEKLY UPDATES BLOG – CLICK HERE TO SUBSCRIBE
FOLLOW ONE COMMUNITY'S PROGRESS (click icons for our pages)


 
INVESTOR PAGES
GET INVOLVED
CONSULTANTS     ●     WAYS ANYONE CAN HELP     ●     MEMBERSHIP