Forwarding a Global Cooperative – One Community Weekly Progress Update #440
One Community is forwarding a global cooperative of teacher/demonstration hubs that will open source sustainable and DIY replicable approaches to food, energy, housing, education, for-profit and non-profit economic design, social architecture, fulfilled living, global stewardship practices, and more. We are doing this as part of what we call "living and creating for The Highest Good of All".
OUR MAIN OPEN SOURCE HUBS


Click on each icon to be taken to the corresponding Highest Good hub page.
One Community's physical location will forward this movement as the first of many self-replicating teacher/demonstration communities, villages, and cities to be built around the world. This is the August 29th, 2021 edition (#440) of our weekly progress update detailing our team's development and accomplishments:
Forwarding a Global Cooperative
One Community Progress Update #440
DONATE  |  COLLABORATE  |  HELP WITH LARGE-SCALE FUNDING
CLICK HERE IF YOU'D LIKE TO RECEIVE AN EMAIL EACH WEEK WHEN WE RELEASE A NEW UPDATE
YOU CAN ALSO JOIN US THROUGH SOCIAL MEDIA


 
ONE COMMUNITY WEEKLY UPDATE DETAILS
HIGHEST GOOD HOUSING PROGRESS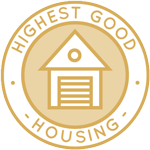 One Community is forwarding a global cooperative through Highest Good housing that is artistic and beautiful, more affordable, more space efficient, lasts longer, DIY buildable, and constructed with healthy and sustainable materials:

DUPLICABLE CITY CENTER PROGRESS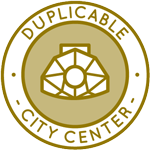 One Community is forwarding a global cooperative through a Duplicable and Sustainable City Center that is LEED Platinum certified/Sustainable, can feed 200 people at a time, provide laundry for over 300 people, is beautiful, spacious, and saves resources, money, and space:
HIGHEST GOOD FOOD PROGRESS
One Community is forwarding a global cooperative through Highest Good food that is more diverse, more nutritious, locally grown and sustainable, and part of our open source botanical garden model to support and share bio-diversity:
This week Qiuheng Xu (Landscape Designer) completed her 47th week volunteering, now helping with the Aquapini & Walipini external landscaping details. This week Qiuheng clarified the design revision details with Jae. She updated both roads on the North and South based on comments. The 3D model of the roads as well as the surrounding topography were modified in SketchUp too, so the file can be ready for further development in Lumion later.
Qisheng Rong (Mechanical Engineer) completed his 6th week helping with the development of the climate battery designs for the Aquapini/Walipini structures. This week Qisheng created a computational fluid dynamics simulation model on SolidWorks to simulate the behavior of climate battery design and analyzed the performance. Based on the simulation results, the climate battery design was capable to cool the air temperature of 38 degree celsius down to 15 degree celsius where the pipe wall temperature was assumed to be same as deep soil temperature, however, some pipes were observed to have very limited flow. See pictures below.
HIGHEST GOOD EDUCATION PROGRESS
One Community is forwarding a global cooperative through Highest Good education that is for all ages, applicable in any environment, adaptable to individual needs, far exceeds traditional education standards, and more fun for both the teachers and the students. This component of One Community is about 95% complete with only the Open Source School Licensing and Ultimate Classroom construction and assembly details remaining to be finished. We'll report on the final two elements to be finished as we develop them.
With over 8 years of work invested in the process, the sections below are all complete until we move onto the property and continue the development and open sourcing process with teachers and students – a development process that is built directly into the structure of the education program and everything else we're creating too:
HIGHEST GOOD SOCIETY PROGRESS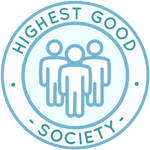 One Community is forwarding a global cooperative through a Highest Good society approach to living that is founded on fulfilled living, the study of meeting human needs, Community, and making a difference in the world:
This week the core team completed 34 hours managing One Community emails, social media accounts, interviewing potential new volunteer team members, and managing volunteer-work review and collaboration not mentioned elsewhere here. We also moved the final 7 volunteers over to the new Highest Good Network software, converted the "Beta" into the "Main" software, activated the Dev environment for testing, and did extensive testing and bug identification and correction confirmations. The picture below relates to this.
Narek Tsaturyan (Software Engineer) completed his 4th week working on the Highest Good Network software. This week Narek finished updating the UI summary bar component. He made the component fully responsive on different screen sizes and easily readable. Narek continued with a new task of updating the timer component to be responsive on different screen sizes and positioned in the center of the navigation bar. He also finished by fixing multiple bugs and completed code reviews. The pictures below are related to this work.
Cameron White (Software Engineer) completed his 3rd week working on the Highest Good Network software. This week, Cameron added his first new feature: the ability to record, view, and edit the occasions on which a volunteer has modified their time entries. Accompanying this change, volunteers can edit their own time entries and blue squares are now automatically issued for excessive edits. Additionally, Cameron finished work on the weekly summaries report feature and added the ability to see if a person met their weekly commitment from within the report. He also continued working on minor bug fixes and UI improvements. See the related pictures below of this work.
Aleksandra Gorkovenkø (Graphic Designer) also completed her 3rd week working on images for our open source social media strategy. During this week, Alex created 62 environmental posters. The taglines were about ocean pollution, air pollution, city pollution, and the wildfires in California. Her next week will be more about good and bad business practices, how some companies pollute the planet and others are protecting it. You can see some samples of these below.
AND WE PRODUCED THIS WEEKLY UPDATES BLOG – CLICK HERE TO SUBSCRIBE
FOLLOW ONE COMMUNITY'S PROGRESS (click icons for our pages)


 
INVESTOR PAGES
GET INVOLVED
DONATE    ●     WAYS ANYONE CAN HELP     ●     MEMBERSHIP