Global Highest Good Stewardship – One Community Weekly Progress Update #435
Global Highest Good stewardship is about creating a world that works for everyone. It's about asking ourselves how we can collectively manage and rejuvenate our planet. It's about working together to improve life for everyone. One Community is designing open source and free-shared plans to build self-replicating teacher/demonstration hubs that will lead this process.
OUR MAIN OPEN SOURCE HUBS


Click on each icon to be taken to the corresponding Highest Good hub page.
One Community's physical location will forward this movement as the first of many self-replicating teacher/demonstration communities, villages, and cities to be built around the world. This is the July 25th, 2021 edition (#435) of our weekly progress update detailing our team's development and accomplishments:
Global Highest Good Stewardship
One Community Progress Update #435
DONATE  |  COLLABORATE  |  HELP WITH LARGE-SCALE FUNDING
CLICK HERE IF YOU'D LIKE TO RECEIVE AN EMAIL EACH WEEK WHEN WE RELEASE A NEW UPDATE
YOU CAN ALSO JOIN US THROUGH SOCIAL MEDIA


 
ONE COMMUNITY WEEKLY UPDATE DETAILS
HIGHEST GOOD HOUSING PROGRESS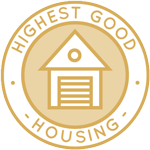 One Community is developing global highest good stewardship through Highest Good housing that is artistic and beautiful, more affordable, more space efficient, lasts longer, DIY buildable, and constructed with healthy and sustainable materials:
DUPLICABLE CITY CENTER PROGRESS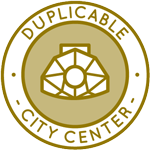 One Community is developing global highest good stewardship through a Duplicable and Sustainable City Center that is LEED Platinum certified/Sustainable, can feed 200 people at a time, provide laundry for over 300 people, is beautiful, spacious, and saves resources, money, and space:
HIGHEST GOOD FOOD PROGRESS
One Community is developing global highest good stewardship through Highest Good food that is more diverse, more nutritious, locally grown and sustainable, and part of our open source botanical garden model to support and share bio-diversity:
This week the core team continued creating updated SketchUp models for the final designs of the Aquapinis/Walipinis. We updated the waterfall design by removing the recycled tire and viewing window. We also redesigned the walking path and placed stepping stones on some of them, made changes to the area closest to the entrance door, removed the waterfall and placed a dead tree sculpture with vegetation around it, began working on a second green island area in the middle, and designed raised beds with grape vines, vegetables and decorative plants. Pictures below are related to this work.

This week Qiuheng Xu (Landscape Designer) completed her 42nd week volunteering, now helping with the Aquapini & Walipini external landscaping details. This week Qiuheng focused on updating the structures and their surrounding area topography to meet the edge of the structures. She also modified the central terrace to match the 3D reference. Below are some pictures from this work.
Qisheng Rong (Mechanical Engineer) completed his 2nd week helping with the development of the climate batteries for the Aquapini/Walipini structures. This week Qisheng continued to read chapter 28 of the Ashrae handbook in regard to the CLTD/SCL/CLF method to calculate cooling and heating load. He also searched for more architectural data for wall materials code in order to do the calculations properly. Qisheng additionally read and ran the MATLAB code written by previous volunteers to get informed of the configurations and dimensions used in the project. The pictures below are related to this work.
HIGHEST GOOD EDUCATION PROGRESS
One Community is developing global highest good stewardship through Highest Good education that is for all ages, applicable in any environment, adaptable to individual needs, far exceeds traditional education standards, and more fun for both the teachers and the students. This component of One Community is about 95% complete with only the Open Source School Licensing and Ultimate Classroom construction and assembly details remaining to be finished. We'll report on the final two elements to be finished as we develop them.
With over 8 years of work invested in the process, the sections below are all complete until we move onto the property and continue the development and open sourcing process with teachers and students – a development process that is built directly into the structure of the education program and everything else we're creating too:
HIGHEST GOOD SOCIETY PROGRESS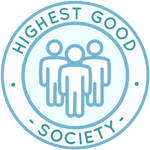 One Community is developing global highest good stewardship through a Highest Good society approach to living that is founded on fulfilled living, the study of meeting human needs, Community, and making a difference in the world:
OJ Alcaraz (Software Engineer) also completed his 4th week working on the Highest Good Network software. This week OJ reviewed pull requests for both the front end and the back end of the HGN app. He also created a Google Form questionnaire which includes questions for the stakeholder to provide feedback of their experience of the new badge functionality. OJ also tested the inventory back end further and the updated functionality for the front end. The pictures below relate to this work.
AND WE PRODUCED THIS WEEKLY UPDATES BLOG – CLICK HERE TO SUBSCRIBE
FOLLOW ONE COMMUNITY'S PROGRESS (click icons for our pages)


 
INVESTOR PAGES
GET INVOLVED
DONATE    ●     WAYS ANYONE CAN HELP     ●     MEMBERSHIP