Replicable Highest Good Sustainability – One Community Weekly Progress Update #223
Replicable Highest Good sustainability is sustainable design specifically created with the intent for replication and positive benefit for all people and life on this planet. One Community sees this as a worthwhile goal and is creating open source and free-shared designs in support of this. These designs cover sustainable approaches to food, energy, housing, education, for-profit and non-profit economic design, social architecture, fulfilled living, global stewardship practices, and more.
OUR MAIN OPEN SOURCE HUBS


Click on each icon to be taken to the corresponding Highest Good hub page.
One Community's physical location will forward this movement as the first of many self-replicating teacher/demonstration communities, villages, and cities to be built around the world. This is the July 2nd, 2017 edition (#223) of our weekly progress update detailing our team's development and accomplishments:
Replicable Highest Good Sustainability
One Community Progress Update #223
Here is the bullet-point list of this last week's design and progress discussed in detail in the video above:
REPLICABLE HIGHEST GOOD SUSTAINABILITY INTRO: @0:35
HIGHEST GOOD HOUSING: @8:01
DUPLICABLE CITY CENTER: @10:37
HIGHEST GOOD FOOD: @11:45
HIGHEST GOOD EDUCATION: @12:35
HIGHEST GOOD SOCIETY: @13:29
REPLICABLE HIGHEST GOOD SUSTAINABILITY SUMMARY: @13:55
CLICK HERE IF YOU'D LIKE TO RECEIVE AN EMAIL EACH WEEK WHEN WE RELEASE A NEW UPDATE
YOU CAN ALSO JOIN US THROUGH SOCIAL MEDIA


 
ONE COMMUNITY WEEKLY UPDATE DETAILS
HIGHEST GOOD HOUSING PROGRESS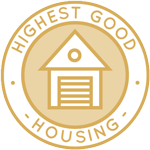 One Community is promoting replicable Highest Good sustainability through Highest Good housing that is artistic and beautiful, more affordable, more space efficient, lasts longer, DIY buildable, and constructed with healthy and sustainable materials:
DUPLICABLE CITY CENTER PROGRESS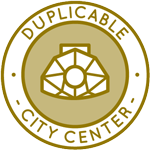 One Community is promoting replicable Highest Good sustainability through a Duplicable and Sustainable City Center that is LEED Platinum certified/Sustainable, can feed 200 people at a time, provide laundry for over 300 people, is beautiful, spacious, and saves resources, money, and space:
This week, the core team continued work on the DIY Pipe Furniture tutorial page. This week we created seven new images for the Diagrams section, and we created a collage for the Instructions section. The team also created the File Downloads image and worked on adding text to all of the sections.
Dipti Dhondarkar, (Electrical Engineer) continued with her 39th week of work on the lighting specifics for the City Center. This week's focus was continued  lighting testing within the Social Dome, as shown here.
Shubham Agrawal (Electrical Engineer) also finished his final round of image additions and references research for the wind power tutorials developing behind the scenes. You can see some pictures of this work here.
Vamsi Pulugurtha (Mechanical Engineer) also completed this initial thermal lag report for the City Center Heating and Cooling open source hub.
HIGHEST GOOD FOOD PROGRESS
One Community is promoting replicable Highest Good sustainability through Highest Good food that is more diverse, more nutritious, locally grown and sustainable, and part of our open source botanical garden model to support and share bio-diversity:
This week, the core team did the calculations and created images for the storage details for two bulk goods sections on the Food Self-sufficiency Transition Plan page. We did one section for grains and one for dried fruits, and added the images to the page as you see here:
We also put another 10 hours into the crowdfunding campaign we are developing. This week's focus was on the hexayurt framing materials, watershield, coated torque screws, tarp and deck blocks for the Transition Kitchen structure. We also researched the joist hangars, tarps, and LED string lights. 
HIGHEST GOOD EDUCATION PROGRESS
One Community is promoting replicable Highest Good sustainability through Highest Good education that is for all ages, applicable in any environment, adaptable to individual needs, far exceeds traditional education standards, and more fun for both the teachers and the students:
This week, the core team continued the process of a final proofreading and editing of all 52 lesson plans. This week we completed the Community Lesson Plan and the Cooperation and Collaboration Lesson Plan. This brings us to 32 of 52 finished, which is 61.5% completion.
The core team also added the new projection dome image to the Ultimate Classroom page, built new menus, and updated the formatting for that page.
And we began the research and content creation for the open source school licensing and accreditation tutorial, as shown in this collage of the work happening behind the scenes.
HIGHEST GOOD SOCIETY PROGRESS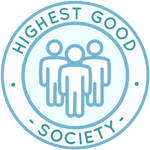 One Community is promoting replicable Highest Good sustainability through a Highest Good society approach to living that is founded on fulfilled living, the study of meeting human needs, Community, and making a difference in the world:
This week Sowmya Manohar (Software Engineer, Web Developer & Net Application Developer) implemented the post functionality and resolved a diversity of related errors for the Highest Good Network software we're developing. You can see some of the behind the scenes work on this here:
Vivian Rodrigues (Translator) also joined the team and translated our Solutions that Create Solutions page to create a new and complete page in Portuguese, some of which you can see here.
AND WE PRODUCED THIS WEEKLY UPDATES BLOG – CLICK HERE TO SUBSCRIBE
FOLLOW ONE COMMUNITY'S PROGRESS (click icons for our pages)


 
INVESTOR PAGES
GET INVOLVED
CONSULTANTS     ●     WAYS ANYONE CAN HELP     ●     MEMBERSHIP