Leveraging the Abundance of Earth – One Community Weekly Progress Update #547
At One Community, we're dedicated to leveraging the abundance of Earth through sustainable approaches to food, energy, housing, education, for-profit and non-profit economic design, social architecture, fulfilled living, global stewardship practices, and more. As an all-volunteer organization, we're committed to doing this for "The Highest Good of All." Our model is designed to become self-replicating paving the way for a global collaboration of teacher/demonstration hubs.
OUR MAIN OPEN SOURCE HUBS


Click on each icon to be taken to the corresponding Highest Good hub page.
One Community's physical location will forward this movement as the first of many self-replicating teacher/demonstration communities, villages, and cities to be built around the world. This is the September 11th, 2023 edition (#547) of our weekly progress update detailing our team's development and accomplishments:
Leveraging the Abundance of Earth
One Community Progress Update #547
DONATE  |  COLLABORATE  |  HELP WITH LARGE-SCALE FUNDING
CLICK HERE IF YOU'D LIKE TO RECEIVE AN EMAIL EACH WEEK WHEN WE RELEASE A NEW UPDATE
YOU CAN ALSO JOIN US THROUGH SOCIAL MEDIA


 
ONE COMMUNITY WEEKLY UPDATE DETAILS
HIGHEST GOOD HOUSING PROGRESS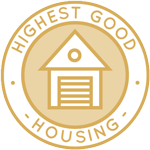 One Community is leveraging the abundance of earth through Highest Good housing that is artistic and beautiful, more affordable, more space efficient, lasts longer, DIY buildable, and constructed with healthy and sustainable materials:
This week, Julia Meaney (Research and Web design) completed another week of assisting with research and web design. Julia focused on the City Center Interior Design Cost Analysis Spreadsheet, conducting thorough reviews of the "Room 4 – Retro Vogue" and "Room 5: Tranquility Room" tabs, utilizing comments for feedback, making necessary adjustments, and addressing grammar and format issues. She also cross-verified listed dimensions with linked product pages. Subsequently, Julia shifted her attention to the review of the "Room 5 – Tranquility" PowerPoint, generating a feedback PDF and proposing various enhancements through comments. In addition, she dedicated time to the Murphy bed Instructions PDF, resolving integrated feedback comments and meticulously examining all document and site links within the PDF while supplementing final feedback comments. Conclusively, Julia contributed to the DIY on Earth Dam Design & Construction Disaster Mitigation Content Google Doc by editing newly acquired research material for precision and clarity, using comments to provide feedback and seek clarification, and following up on prior unaddressed comments for comprehensive document refinement. See the pictures below.
Loza Ayehutsega (Civil Engineer/Assistant Civil Engineer) completed another week of assisting with Earth Dam Design and construction for Water Retention, Pond, and lake Creation. Loza diligently incorporated inspection guideline points sourced from reference documents into the project. The focus of the effort centered on the critical inspection of the upstream slope of an embankment, a pivotal aspect in ensuring its overall stability and safety. Loza's work encompassed the compilation of comprehensive inspection guidelines specifically tailored for evaluating the integrity of the upstream slope. These guidelines included essential information on the potential causes of failure, various failure modes, and corresponding mitigation actions, all of which were systematically presented in a structured table for easy reference and implementation. Take a look at the pictures below to get a glimpse of this work.
DUPLICABLE CITY CENTER PROGRESS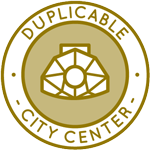 One Community is leveraging the abundance of earth through a Duplicable and Sustainable City Center that is LEED Platinum certified/Sustainable, can feed 200 people at a time, provide laundry for over 300 people, is beautiful, spacious, and saves resources, money, and space:
This week, Amiti Singh (Architectural Designer) completed the design and modeling of a visitor room for the Duplicable City Center. Amiti made significant progress in the development of the Zen-Garden visitor room within Duplicable City. Drawing inspiration from the meditative tranquility inherent in the ancient concept of "Zen," She focused on creating a spatial experience reminiscent of a Japanese tea room. Her contributions encompassed material selection, furniture design, color coordination, and the curation of a suitable paint palette. Additionally, Amiti generated initial renders for the room, demonstrating her comprehensive involvement in the project. See below for the picture.
Arvindh Xavier (Civil Engineer) prepared and helped develop the Duplicable City Center. Arvindh diligently fulfilled the "Learn the Team Management" action item as part of the One Community Global Manager Training. He completed his manager training. See below for the pictures.
Charles Gooley (Web Designer) completed another week of assisting with web design. Charles focused on the ongoing development of the Water Recycling Net-zero Bathroom Design tutorial. Notable updates included revisions to the Barrels Water Storage System Theory and Analysis section, as well as augmentations to the Net-Zero Bathroom Stormwater Storage Design, encompassing various stormwater storage tank types, submersible pumps, and the calculation of drainage section dimensions and geometry, predominantly presented in HTML-coded equations. Charles also expanded the resources section and refined the top-level Table of Contents. The upcoming week will see further attention dedicated to refining the Tables of Contents, followed by continued work on enhancing the Water Recycling Stormwater Recycling segment. The pictures below offer a visual representation of this work.
Julio Marín Bustillos (Mechanical Engineer) completed another week of assisting with the City Center Dome Hub Connector Engineering. Julio dedicated his efforts to advancing the design work for hub connectors in the fourth row. Additionally, he organized meetings with both Yiwei and Justin, a newly appointed team member. Justin's role will primarily involve contributing to design enhancements and providing support to Yiwei during the analysis phase. Looking forward, Julio remains committed to further progressing the development of the hub connector designs. The pictures below provide a glimpse of the images.
Justin Varghese (Mechanical Engineer) completed another week assisting with the City Center Dome Hub Connector Engineering. Justin concentrated on the creation of a custom 12×2 LVL (Laminated Veneer Lumber) beam and the assignment of its material properties for the structural analysis of a dome featuring generated frames, excluding connectors and bolts. The primary focus was on determining the maximum displacement and stresses within the structure to facilitate a comparative assessment with a conventional dome structure. Additionally, Justin initiated work on evaluating the wind load impacting the dome. See some of the images below.
Ranran Zhang (Architectural Design) completed another week working on the updated video for the Duplicable City Center internal and external walkthrough. Ranran diligently addressed feedback by resolving various issues in both the Lumion and SketchUp models. She successfully rectified the floor texture on the mezzanine and made necessary adjustments to the structural material applied to the columns. Additionally, she introduced a shower adjacent to the swimming pool area to enhance the model's realism. Moreover, Ranran dedicated time to refining the green and path areas, ensuring seamless and realistic texture transitions between them for an improved overall representation.  Take a look at the images below to see some of the progress made in this work.
Yiwei He (Mechanical Engineer) completed another week of assisting with Aircrete Engineering. Yiwei organized the group meeting for the Mechanical Engineer team, introducing the new member, Justin. The team gained a comprehensive understanding of the project plan and established an effective schedule for the upcoming weeks. Additionally, Yiwei dedicated time to assisting Julio in designing hub connector assemblies to enhance project progress. See some of this work in the pictures below.
HIGHEST GOOD FOOD PROGRESS
One Community is leveraging the abundance of earth through Highest Good food that is more diverse, more nutritious, locally grown and sustainable, and part of our open source botanical garden model to support and share bio-diversity:
This week, the core team continued our review of the open-source designs. We diligently undertook the task of editing and reviewing the Food Rollout Infrastructure document pertaining to the One Community website updates. The specific sections addressed encompassed Frequently Asked Questions, Summary, as well as Garden Establishment and No-till. To enhance clarity and facilitate collaborative feedback, comments were thoughtfully incorporated into the document, and notable changes were distinctly highlighted. See the pictures below that are related to this.
Gregory Quach (Data Enterer for Chef/Culinary) continued working on the Transition Kitchen, focusing his efforts on Google Sheets tasks. His primary focus centered on the comprehensive analysis of the Transition Kitchen Recipe Build Out project. An essential aspect of this endeavor was the meticulous integration of the aggregate array formula function, a critical tool for optimizing column addition, particularly in the context of creating efficient shopping lists. Although faced with initial challenges, Gregory demonstrated his problem-solving skills by resolving issues and successfully implementing this function within Google Sheets. Currently, he continues to work on the task of generating 15-day shopping lists as part of his ongoing contributions to the project  See the images below for some of his work.  
Shengguang Jin (Mechanical Engineer) completed the work of assisting with Highest Good Food. Shengguang focused on the primary structural components, specifically the supporting column members of the vermiculture device. The objective was to assess their safety performance in practical applications, given the inherent vulnerability of slender beam members to buckling failure under significant compressive loads. Critical load values for these members were derived through mathematical analysis. While a realistic evaluation of safety factors, incorporating actual physical parameters such as the stiffness ratio of the supporting material and the weight of collected waste, is nearing completion, it remains a work in progress. Any potential suboptimal design aspects will be addressed through calculated solutions once identified. In parallel, the installation of Solidworks encountered technical difficulties, as evidenced by an accompanying image from Dropbox. Substantial time was allocated to troubleshooting, including self-debugging efforts and communication with Solidworks' customer support service, though these endeavors yielded no resolution. If the issue persists, consideration may be given to investing in a new PC as a potential solution to resolve the installation challenges. See the images below for some of his work.
HIGHEST GOOD EDUCATION PROGRESS
One Community is leveraging the abundance of earth through Highest Good education that is for all ages, applicable in any environment, adaptable to individual needs, far exceeds traditional education standards, and more fun for both the teachers and the students. This component of One Community is about 95% complete with only the Open Source School Licensing and Ultimate Classroom construction and assembly details remaining to be finished. With over 8 years of work invested in the process, the sections below are all complete until we move onto the property and continue the development and open sourcing process with teachers and students – a development process that is built directly into the structure of the education program and everything else we're creating too:
This week, Anitta George Kunnappilly (Research and Management Volunteer) completed work helping with The Ultimate Classroom. Anitta effectively conducted reviews for PR 546 and PR 547, with her primary focus dedicated to ensuring compliance with the newly established PR protocol. Her meticulous examination determined whether the PRs adhered to the updated protocol, and she provided thorough reviews to fellow team members. Furthermore, Anitta contributed to the enhancement of the HGN spreadsheet by incorporating the relevant PR numbers and introducing new volunteers. Demonstrating exceptional dedication, Anitta has already commenced preparations for her upcoming week's tasks, aiming to deliver the best possible reviews for the team. See below for pictures related to this work. 
HIGHEST GOOD SOCIETY PROGRESS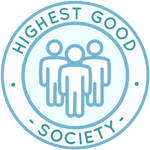 One Community is leveraging the abundance of earth through a Highest Good society approach to living that is founded on fulfilled living, the study of meeting human needs, Community, and making a difference in the world:
This week, the core team completed 71 hours managing One Community volunteer-work review not included above, emails, social media accounts, web development, new bug identification and bug-fix integration for the Highest Good Network software, and interviewing and getting set up new volunteer team members. The pictures below show some of this work.
Another core team member conducted Highest Good Network PRs testing. She reported a bug related to unspecified text in the "i" popup on Profile, Permission Manager, and Weekly Summary Reports pages (issue 1025, linked to 1141). Furthermore, she reported a new bug related to the resetting of existing passwords, raising the question of whether users should have the option to view their entered password. She also recorded a video highlighting a bug where users who initially type more than 50 words but then delete some of them can still save summaries that contain less than 50 words.. See the image below to view this work. 
Jin Hua (Web and Graphic Designer) helped analyze video errors identified by Google and related web core vital LCP metrics. The pictures below show some of this work.
Megan Morelli (Funding Research and Acquisition) focused on finalizing a grant proposal by adding necessary components like a title page, cover letter, and supplementary document templates. She actively pursued a competitive grant opportunity and conducted research on potential partner organizations and funding sources, primarily through interactions with the Regeneration Foundation. Megan also continued her efforts to establish connections with other foundations for potential partnerships and funding opportunities. See below for pictures related to this work.
ADMINISTRATION TEAM
This week, the Administration Team's summary, covering their work administrating and managing most of One Community, was managed by Jamie and includes Alyx Parr (Senior Support Specialist and Team Manager), Anitta George Kunnappilly (Research and Management Volunteer), Jamie Cruz (Administrative Assistant and Team Manager), and Olawunmi "Ola" Ijisesan (Administrative and Management Support). Alyx worked on collages for blog numbers 543, 544, and 545, involving tasks such as unzipping folders, copying summaries, and creating collages. Subsequently, preparations for blog 546 were made, and early work for the upcoming week was initiated. Anitta's focus was on reviewing PR 546 and PR 547, adhering to the new PR protocol, and providing comprehensive reviews to team members, alongside updating the HGN spreadsheet with PR numbers and new volunteers. Anitta also began preparations for the following week's tasks. Jamie's week was marked by submitting summaries to the group's shared Google document, transferring them to her webpage, and crafting engaging collages highlighting key team members. She efficiently managed the administration team's activities for organizational cohesion. Ola dedicated her week to thorough reviews of Anitta's work, familiarizing herself with PR Review team tutorials, and aiding in folder organization. She also contributed by reviewing and offering feedback on weekly summary reports for the NON-HGN team, in addition to creating collages for the weekly blogs, adding a visual dimension to reports, and enhancing overall quality. The collage below shows some of this work.
BLUE STEEL SOFTWARE DEVELOPMENT TEAM
This week, the Blue Steel Team's summary, covering their work on the Highest Good Network software, was managed by Nathan and includes Haohui Lin (Software Engineer), Kurtis Ivey(Full Stack Developer), Lucile Tronczyk (Full Stack Software Developer), Nathan Hoffman (Software Engineer and Team Manager), Oleksandr Riazantsev (Project Management Advisor), Xiao Wang (Software Engineer), Lawrence Chua (Full Stack Software, Eduardo Varjao (Frontend Developer), and Yubo Sun (Full Stack Software Developer). Nathan initiated work on implementing the "Restore To Default" functionality for both the front and back ends of the project. They efficiently completed pending reviews from the previous week, inadvertently missed by Bada. Nathan also provided valuable assistance to Yonjian in resolving a permissions issue and addressing git merge/rebase challenges. Additionally, they reinstated the Owner role for Shrey@owner.com on the development environment. In response to the need to rectify a reverted PR, Nathan initiated PR 526 to restore the changes. Furthermore, they created PR 1240 to incorporate headers and subheaders into the user permissions popup, enhancing its clarity and usability. Eduardo was busy authoring unit tests for three components: CreateNewTeamPopup.jsx, DeleteTeamPopup.jsx, and MembersAutoComplete.jsx. Through rigorous testing, he confirmed that these components operated as intended. Subsequently, Eduardo initiated three pull requests within the HighestGoodNetworkApp repository. Additionally, he collaborated with Jae to address potential vulnerabilities related to user permissions in DeleteTeamPopup.jsx. Kurtis played a pivotal role in resolving merge conflicts on PR1204, facilitating its integration into the dev branch. He also tackled the backend configuration of a new timer, enabling mouseoverText functionality for the timer team. Kurtis identified the source of dashboard crashes for owner and admin accounts and pinpointed the issue to excessive API calls, collaborating with other developers on the new timer project. Additionally, he manually integrated the new timer into the dev branch header to prevent future merge conflicts. However, Kurtis faced challenges with owner account navigation, which consistently redirected to the dashboard. Xiao contributed significantly by initiating PR #1243 to resolve the auto-clear resources input issue and reviewing PR #1264 to identify and address issues. He also worked on improving the user experience by addressing the single task page's loading problem when accessed from the dashboard. Xiao prioritized the implementation of a new timer feature, making progress in addressing related challenges. Oleksandr focused on various tasks, including reviewing and addressing comments related to the PR team hierarchy and testing a bug with the suggestion button. He documented a newly discovered bug and conducted research related to map integration. Oleksandr ensured synchronization between the development branch and the interactive map branch, maintaining code consistency. Haohui concentrated on a coding task related to user permissions and addressed concerns in Frontend PR#1218 and Backend PR#532. His methodical approach and consistent focus contributed to project progress. Lawrence was engaged in transitioning app deployments from Azure to Bluehost, conducting extensive research to understand Bluehost's functionality and the requirements for a successful migration. Lucile enhanced user engagement and functionality by implementing "info points" and integrating solutions from team members. Her efforts aimed to improve the user experience. Yubo's primary objectives for the week included maintaining existing pull requests, resolving conflicts, and catching up on bug resolutions. See the image below to view this work.
EXPRESSERS SOFTWARE DEVELOPMENT TEAM
Expressers Team's summary this week, covering their work on the Highest Good Network software, was managed by Tim Kent (Full Stack Software Engineer and Team Manager) and includes Gary Balogh (Software Engineer), Joyce Liu (Software Engineer), Yuri Andrade (Software Engineer), Veronica Cheng (Software Engineer), Aaron Persaud (Software Developer), and Olga Yudkin (Software Engineer). The team accomplished several key tasks. Gary conducted comprehensive reviews of multiple pull requests, each introducing various new features and improvements, addressing issues, and enhancing performance. Yuri focused on enabling the Administrator account to add new Work Breakdown Structure (WBS) items, involving in-depth investigations and code modifications to grant Administrator-level permissions. Veronica played a pivotal role in addressing permission management issues by testing and verifying functionality, completing testing for numerous permissions, and working on adding permission descriptions. Aaron tackled the recurring issue of last week's summaries not moving, resolving it through code fixes and addressing linting errors. Olga undertook a comprehensive review of HGN phase 2 documents and initiated the design process for the Project Details page, establishing the structure for its components. Joyce spent the week improving unit tests and conducting QA testing for the HGN app. She also checked phase-2 projects for any tasks requiring her attention and reviewed phase-2 documentation. Lastly, Tim, handling managerial responsibilities, initiated PR1262 for implementing improvements and bug fixes in the Badge Summary modals and began work on an entry point route and login page for the new Building Management Dashboard, a project his team is leading. The collage below shows some of this work.
GRAPHIC DESIGN TEAM
Graphic Design's summary was managed by Alyx Parr (Senior Support Specialist and Manager) and includes Ashlesha Navale (Graphic Designer), Rihab Baklouti (Freelance Generalist), Yeasin Arafat (Civil Engineer, Graphic Designer). This week, Ashlesha was responsible for creating a Volunteer Announcement, which included the development of a bio image, an announcement image, and web content. She also undertook the task of researching and curating nature-based and theme-based background images for potential use in Social Media and YouTube Preview/Intro Images. Furthermore, Ashlesha designed the Social Media and YouTube Preview/Intro Images for blog posts #734 through #739. Meanwhile, Rihab dedicated her efforts to two key assignments: crafting YouTube previews and update images as well as volunteer announcements. Her work involved producing multiple designs for updates 676 to 682, with some pending approval and others in progress. Additionally, Rihab took on the responsibility of creating the bio page for volunteer Aaron Persaud, which entailed designing his icon, announcement layout, and website page, currently awaiting approval. Lastly, Yeasin effectively executed a diverse range of graphic design tasks throughout the week, involving the creation of various graphics using both manual and digital methods. These visuals were intended for utilization in both print and digital media, showcasing his expertise and innovative thinking across multiple projects. The pictures below exemplify this work.
MARKETING TEAM
Marketing's summary was managed by Alyx Parr (Senior Support Specialist and Team Manager), and includes Anushka Signhal (Machine Learning Engineer) and Tanaya Joshi (Machine Learning Engineer). This week, Anushka concentrated on developing a measurement plan geared towards enhancing volunteer recruitment and increasing donations and funding. Her efforts included utilizing Google Analytics to optimize volunteer engagement and conducting a comprehensive analysis of conversion rates across all website links. Anushka also encountered some uncertainty regarding the differentiation between the donation and funding sections of the website. Meanwhile, Tanaya's focus was on assessing the existing Google Ads account, revising the measurement plan, and identifying methods to track social media data, all of which she meticulously documented. She also discussed her findings with her teammate and incorporated additional elements into the measurement plan, which encompassed tracking emails, social media platforms, hashtags, and creating UTM links for marketing campaigns. See the collage below for evidence of this work.
MOONFALL'S SOFTWARE DEVELOPMENT TEAM
Moonfall Team's summary, covering their work on the Highest Good Network software, was managed by Xiao Tan (Volunteer and Team Manager) and includes Cheng-Yun Chuang (Software Engineer), Jiadong Zhang (Volunteer Software Engineer), Jianjun Luo (Software Engineer), Navneeth Krishna (Software Engineer), Nouman Abidi (Software Engineer), Sanjana Rao (Software Engineer), Shihao Xiong (Software Engineer), Tzu Ning "Leo" Chueh (Software Engineer), Xiao Fei (Software Engineer), Yihan Liu (Software Engineer), Zijie "Cyril" Yu (Volunteer Software Engineer), and Zubing Guo (Software Engineer). This week, several team members contributed to various tasks and projects. Cheng-Yun dedicated substantial time to reviewing 13 pull requests across HGNRest backend and HighestGoodNetworkApp frontend repositories, focusing on frontend PRs and backend PRs #505, #485, and #530. He also delved into unit testing and expressed interest in joining the unit test team. Edwin concentrated on reviewing four PRs (#1274, #530, #1277, #1278) and addressing issues related to the new timer, collaborating with Xiao and Kurtis to identify and resolve bugs. He conducted an in-depth analysis of the NewTimer.jsx component. Jiandong's main focus was relocating the badge section to the time log area, introducing a "Badges" tab but encountering issues in the process. He also identified readability improvements for components within the time log section. Jianjun worked on advancing the profile image task and refining the front-end selection component. She reviewed a quick fix task related to code enhancements on the report page and provided recommendations. Navneeth focused on permissions management, reviewing frontend code components and implementing changes as per the Permissions Management Fixes documentation. He also engaged in peer reviews and addressed a potential merge conflict in one of his PRs. Nouman integrated backend controllers, routes, and permissions for the Weekly Update Editor Mailchimp replacement component. He configured CKEditor for email drafting in the frontend and conducted testing. Sanjana transitioned from the PR review team to the development team, reviewing four PRs and receiving approval for two development tasks. She primarily focused on understanding the "Permission management" task and reviewing related PRs. Tzu-Ning worked on merging a modified file into the development branch, addressing formatting issues and conflicts, and conducting testing. He also reviewed PR #997 and implemented code changes as requested. Xiao F. completed two subtasks related to a Google Docs bug list feature and reviewed five pull requests to deepen his understanding of the badge system. Yihan focused on creating an editable 3-letter 'Team Code' option on Weekly Summaries, relocating the team code input field, implementing auto-saving functionality, and resolving alignment issues. He initiated two pull requests and performed reviews on others. Zijie successfully completed the task to fix team page formatting and conducted reviews on five PRs. He also contemplated ways to enhance another task and fulfilled his responsibilities as the Assist manager. Zubing diligently integrated the "Write it for me" button into the summary page and restructured the backend code for the ChatGPT router and controller, setting up the OpenAI account for the ChatGPT API. Each team member contributed their expertise and efforts to advance various aspects of the project during the week. Look below for a collage of their work.
REACTONAUT'S SOFTWARE DEVELOPMENT TEAM
Reactonaut Team's summary, covering their work on the Highest Good Network software, was managed by Eduardo Horta (Software Engineer and Team Manager) and includes Anirudh Ghildiyal (Software Engineer), Carl Bebli (Software Developer), Eduardo Horta (Software Engineer and Team Manager), Induja Kanchisamudram (Developer), Jacky Li (Software Engineer), Jiangwei Shi (Full Stack Engineer), Jiyuan Xia (Software Engineer), Masasa Thapelo (Software Engineer), Ramya Ramasamy (Full Stack Developer), Shantanu Kumar (Full Stack Software Developer), Shihao Xiong (Software Engineer), Shrey Jain (Software Engineer), Vansh Patel (Software Engineer), and Zuhang Xu (Software Engineer). This week, Anirudh assessed four pull requests (PR#: 1216, 1226, 1236, and 1274) following established guidelines. He conducted thorough testing on each PR, implementing additional checks to identify potential code flaws and ensure error-free coding processes. Anirudh also initiated work on adding an edit button to all weekly summaries, reviewing the current code base and addressing errors to ensure smooth functionality. Carl addressed the "Suggestion Icon not working issue," conducting tests to pinpoint discrepancies between local and main environment performance. While the root cause remains elusive, ongoing investigations persist. Carl also fulfilled managerial duties by co-hosting the weekly meeting with Reactonauts' team members and actively participated in PR reviews, providing meticulous evaluations and feedback on issues numbered #464, #988, #1073, #1166, #1167, and #1177. Induja's focus this week was on resolving link validation issues, particularly concerning Google Docs and media files. Due to complexities, modifications were requested. Instead of specific validation for media files like Dropbox, a basic URL validation check was introduced to accommodate various media file sources. Notably, the regular expression for Google Docs validation remained unchanged. Jacky transitioned from a 20-hour team to a 10-hour team this week due to availability adjustments. His primary task involved enabling users to delete tasks from the Management Dashboard for all team members on the Highest Good Network App. He also dedicated substantial efforts to designing the click flow for this functionality and gaining familiarity with the permission system. Jiangwei successfully resolved errors in a prior Pull Request (PR) and engaged in discussions with Eduardo about legacy issues. He initiated a task aimed at fixing the issue of committed hours not displaying correctly on the Weekly Summaries page, proposing a temporary solution for affected users. Additionally, Jiangwei identified a new bug where the weekly report displayed a blank screen upon opening and documented it for future bug reporting. Jiyuan made his debut on the development team this week, focusing on testing and verifying the functionality of Permissions Management Fixes. He meticulously delved into the system intricacies, systematically identifying operational functions and documenting details. Masasa concentrated on developing the 'CreateBadgeOnly' permission feature, successfully implementing it using the 'hasPermission' function. He initiated pull request number #1287 to contribute to the project's ongoing development. Ramya extensively addressed linting issues this week, with her initial lint fix PR receiving approval from Shihao and Tan. She also dealt with a JavaScript heap out-of-memory problem, resolving it by including the build folder in the .eslintignore and .prettierignore files. Currently, Ramya is actively working on lint fixes for the SummaryBar and TaskEditSuggestion components. Shantanu focused on addressing an issue involving badge display and implemented a dedicated component to showcase badge icons for capturing high-quality page images. Shihao addressed eslint errors within the weekly summaries report page and reported a non-functional button bug to Jianjun for resolution. He also took responsibility for approving PR#1215. Shrey's primary focus was on addressing specific pull requests, resolving castErrors and undefined taskId issues, while conducting extensive testing to ensure consistent functionality across user roles. He initiated a peer review process by submitting a pull request for evaluation. Vansh proactively engaged in the linting process, selecting the User Management Component for thorough testing and modification to align with coding standards (PR#1285). He also reviewed PR#1280, recommending interface improvements. Zuhang dedicated their time to diligently following up on feedback and suggestions from previous PR reviews, demonstrating a commitment to enhancing codebase and project quality. Look below for pictures of this work.
SKYE'S SOFTWARE DEVELOPMENT TEAM
Skye's summary, covering their work on the Highest Good Network software, was managed by Yiyun Tan and includes, Bailey Mejia (Software Engineer), Jerry Ren (Full Stack Developer), Luis Arevalo (Front End Developer), Mounica Dingari (Software Developer), Yao Wang (Software Engineer), Yiyun Tan (Management Dashboard Team Leader). and YuFu Liao (Software Engineer). Bailey diligently focused on addressing and rectifying bugs within the Badges component of the project. He worked assiduously to resolve known issues and identify any new bugs that surfaced in the process. Specifically, Bailey undertook the responsibility of testing nine critical tasks linked to the Badges component, encompassing tasks numbered from two to nine, which involved addressing various bugs and ensuring the appropriate assignment and functionality of the badges at different milestones. During the testing phase, he encountered multiple challenges, including duplication errors and premature badge awards. Jerry, a member of the development team, concentrated on implementing a tracking system for role permission changes within the Permissions Management Page. Initially, he had designed a mechanism to log permission alterations to a file in the backend code. However, he concluded that saving the logs directly to the database would offer improved accessibility and the capability to establish read-only collections within the mongodb database. As a result of Jerry's efforts, he created two pull requests (1277 and 530). Luis primarily focused on PR tasks, conducting a thorough review of a total of 10 PRs. The majority of the developers completed their assigned tasks satisfactorily. Notably, PR 1283, aimed at addressing an issue related to user password reset using autofill, did not manifest any observable errors during testing, prompting further review. In contrast, PR 1262 by Tim garnered praise for its meticulous attention to detail, successfully implementing message additions for badge deletion within various user profile components. Mounica's week was dedicated to two key tasks. Firstly, she contributed to PR#1274 by developing a function designed to enhance team visibility by highlighting managers, mentors, and assistant managers based on permissions. Secondly, she worked on PR#1278, which involved the integration of a start date column into the User Management Page. Additionally, she addressed ESLint issues within various JavaScript files associated with the Badge component. Yao embarked on addressing a bug but required additional time for familiarizing with the overall codebase and architecture due to being the first bug-fixing endeavor since joining the development team. Yao managed to roughly pinpoint the area of the code where the issue originated but requires more time for bug replication and precise identification of the error location. Moreover, the inability to add WBS in the project tab hindered successful bug replication, relying solely on leads provided by team members. Yufu addressed bug No.1 in the user management component, which occurred when selecting the "Reset Password" button for a user from the members list, leading to a page devoid of any members. The root cause of this bug was the browser's auto-fill feature. To rectify this, Yufu Liao modified the structure, consolidating two <FormGroup> elements into a single <Form>, effectively preventing the recurrence of this issue. See the collage below for their work.
SOFTWARE PR REVIEW TEAM
The PR Review Team's summary covering their work on the Highest Good Network software, was managed by Raul Effting (Jr. Front-End Web Developer and Manager) and Alyx Parr (Senior Support Specialist and Team Manager). This week's active members of this team (completing a minimum of 10 volunteer hours each) were: Anish Pandita (Software Engineer), Haoji Bian (Software Engineer), Harshida Dalal (Software Engineer), Jiyuan Xia (Software Engineer), Roberto Contreras (Software Engineer), Tianyuan Nan (Software Engineer), Vikram Badha (Software Engineer), Vinay Kumar Hanumanthappa (Software Developer), and Vishvesh Sheoran (Artificial Intelligence Specialist). They reviewed all the Highest Good Network PRs (Pull Requests) shared in this week's update. The collage below shows a compilation of the work from this team. ​
AND WE PRODUCED THIS WEEKLY UPDATES BLOG – CLICK HERE TO SUBSCRIBE
FOLLOW ONE COMMUNITY'S PROGRESS (click icons for our pages)


 
INVESTOR PAGES
GET INVOLVED
DONATE    ●     WAYS ANYONE CAN HELP     ●     MEMBERSHIP