Prosperity Built on Sustainability – One Community Weekly Progress Update #220
Does prosperity require competition and capitalism? What if we create prosperity built on sustainability and cooperation instead? If we agree this is a worthwhile idea, working together we could easily combine sustainable food, energy, housing, education, economic design, social architecture, and even fulfilled living practices to provide a self-sufficient living model that would eliminate almost all living expenses and provide a better way of living than the way most people are experiencing now. We could further share this model as an eco-tourism destination to provide revenue for expansion without people having to work traditional jobs; the experience of how they were living would be enjoyable enough that people would want to vacation and visit. This is the foundation of One Community's model for world change and we're open sourcing it as a model for living and creating for The Highest Good of All.
OUR MAIN OPEN SOURCE HUBS


Click on each icon to be taken to the corresponding Highest Good hub page.
One Community's physical location will forward this movement as the first of many self-replicating teacher/demonstration communities, villages, and cities to be built around the world. This is the June 11th, 2017 edition (#220) of our weekly progress update detailing our team's development and accomplishments:
Prosperity Built on Sustainability
One Community Progress Update #220
Here is the bullet-point list of this last week's design and progress discussed in detail in the video above:
PROSPERITY BUILT ON SUSTAINABILITY INTRO: @:35
HIGHEST GOOD HOUSING: @7:19
DUPLICABLE CITY CENTER: @9:20
HIGHEST GOOD FOOD: @11:17
HIGHEST GOOD EDUCATION: @11:43
HIGHEST GOOD SOCIETY: @12:33
PROSPERITY BUILT ON SUSTAINABILITY SUMMARY: @13:18
CLICK HERE IF YOU'D LIKE TO RECEIVE AN EMAIL EACH WEEK WHEN WE RELEASE A NEW UPDATE
YOU CAN ALSO JOIN US THROUGH SOCIAL MEDIA


 
ONE COMMUNITY WEEKLY UPDATE DETAILS
HIGHEST GOOD HOUSING PROGRESS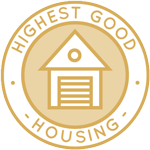 One Community is cultivating prosperity built on sustainability through Highest Good housing that is artistic and beautiful, more affordable, more space efficient, lasts longer, DIY buildable, and constructed with healthy and sustainable materials:
The core team continued creating the Open Source Murphy bed furniture step-by-step instructions. As shown here, we revised the layouts, added new pages, new icons, and new photos.
Also our core team continued building the Sketchup 3D version of the Net-zero bathroom for the Earthbag Village. This last week we added in barrels, the central platform, roof hatch entrance, and the ladder.
Dean Scholz (Architectural Designer) continued helping us create quality Cob Village (Pod 3) renders. Here is update 72 of Dean's work, this week's focus was finishing all 4 of these final render views of the northwest living wing of the village:
Hamilton Mateca (AutoCAD and Revit Drafter and Designer) also finished his 44th week helping with the Compressed Earth Block Village (Pod 4) design and render details. This week's focus was new textures for the North landscaping area and beginning final-render-perspective testing.
Aparna Tandon (Architect) continued her work on the Compressed Earth Block Village external elements. What you see here is her 26th week of work, focusing on Zone 7 designs and visualizations, as shown here.
And Guy Grossfeld (Graphic Designer) continued helping with the updates to the Tree House Village (Pod 7) furniture and building textures. What you see here are a combination of the art structure renders and a few screenshots from the weekly collaborative call.
DUPLICABLE CITY CENTER PROGRESS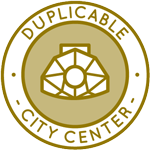 One Community is cultivating prosperity built on sustainability through a Duplicable and Sustainable City Center that is LEED Platinum certified/Sustainable, can feed 200 people at a time, provide laundry for over 300 people, is beautiful, spacious, and saves resources, money, and space:
This week the core team created the styles options image for the Pipe Furniture page and several single-image renders. We also added all current images to the web page with text and descriptions, hover text, click to enlarge options, and center formatting.
Dipti Dhondarkar, (Electrical Engineer) continued with her 38th week of work on the lighting specifics for the City Center. This week's focus was continued modeling and initial lighting testing within the Social Dome.
Ramya Vudi (Electrical Engineer) and Shubham Agrawal (Electrical Engineer) continued their work on the City Center electrical design and tutorials with Mike Hogan (Automation Systems Developer and Business Systems Consultant. What you see here are pictures of this week's updated electrical overview and Ramya and Shubham's PV Solar micro-grid and wind power tutorials developing behind the scenes.
Aravind Vasudevan (BA Mechanical Engineering) also continued his work on the City Center basement heating and cooling details. This week's focus was researching how a climate battery works and can be included in our designs. You can version 1.0 of Aravind's report here.
Jin Yu (Structural Engineering Designer) also completed her 16th week working on the City Center Footers, Foundation, and Flooring tutorial. This week's focus was writing more content for the moisture control and cinder block wall sections, as shown here.
And Jennifer Zhou (Web Designer) helped with her 2nd round of website content for the eco-laundry page, updating the text formatting, replacing all the images with higher quality ones, and adding click to enlarge options wherever needed.
HIGHEST GOOD FOOD PROGRESS
One Community is cultivating prosperity built on sustainability through Highest Good food that is more diverse, more nutritious, locally grown and sustainable, and part of our open source botanical garden model to support and share bio-diversity:
This week, the core team created another 3 additional new header images for the Food Self-sufficiency Transition Plan page, for the bulk goods sections, as you see here.
HIGHEST GOOD EDUCATION PROGRESS
One Community is cultivating prosperity built on sustainability through Highest Good education that is for all ages, applicable in any environment, adaptable to individual needs, far exceeds traditional education standards, and more fun for both the teachers and the students:
This last week the core team continued the process of a final proofreading and editing of all 52 lesson plans. This week we completed the Creativity Lesson Plan and the Emotional States Lesson Plan. This brings us to 26 of 52 finished, which is 50% completion.
We also continued working on the renders for the Ultimate Classroom projection-dome feature. This included using a different view point for rendering, and applying several different projected images, as seen here.
HIGHEST GOOD SOCIETY PROGRESS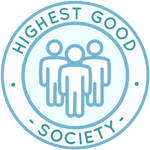 One Community is cultivating prosperity built on sustainability through a Highest Good society approach to living that is founded on fulfilled living, the study of meeting human needs, Community, and making a difference in the world:
This week the core team completed 50% of the final edits to the open source Taxes and Sustainable Community Building page.
Working with Ashwin Patil (Web Developer) , we also continued developing the new search engines that will make our site easier to navigate. This week we finished the City Center search engine and another round of edits and revisions for the Earthbag Village search engine.
Additionally, Sowmya Manohar (Software Engineer, Web Developer & Net Application Developer) and Jono Lewis (Software Developer) completed their collective 6th week of work on the The Highest Good Network. This week's focus was continued implementation and coding for the simple authentication model and adding the ability to log time entries.
AND WE PRODUCED THIS WEEKLY UPDATES BLOG – CLICK HERE TO SUBSCRIBE
FOLLOW ONE COMMUNITY'S PROGRESS (click icons for our pages)


 
INVESTOR PAGES
GET INVOLVED
CONSULTANTS     ●     WAYS ANYONE CAN HELP     ●     MEMBERSHIP