Adaptable Solutions for a Sustainable World – One Community Weekly Progress Update #347
Open source and adaptable solutions for a sustainable world will save money and help regenerate our planet. The solutions we are focused on first are food, energy, housing, education, for-profit and non-profit economic design, social architecture, fulfilled living, and global stewardship practices. Combining these creates what we call a "Highest Good" living model. Open sourcing this model is a path to making it self-replicating and making it self-replicating is a path to global sustainability within our lifetime.
OUR MAIN OPEN SOURCE HUBS


Click on each icon to be taken to the corresponding Highest Good hub page.
One Community's physical location will forward this movement as the first of many self-replicating teacher/demonstration communities, villages, and cities to be built around the world. This is the November 17th, 2019 edition (#347) of our weekly progress update detailing our team's development and accomplishments:
Adaptable Solutions for a Sustainable World
One Community Progress Update #347
DONATE  |  COLLABORATE  |  HELP WITH LARGE-SCALE FUNDING
CLICK HERE IF YOU'D LIKE TO RECEIVE AN EMAIL EACH WEEK WHEN WE RELEASE A NEW UPDATE
YOU CAN ALSO JOIN US THROUGH SOCIAL MEDIA


 
ONE COMMUNITY WEEKLY UPDATE DETAILS
HIGHEST GOOD HOUSING PROGRESS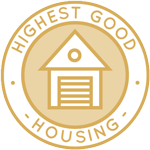 One Community is building adaptable solutions for a sustainable world through Highest Good housing that is artistic and beautiful, more affordable, more space efficient, lasts longer, DIY buildable, and constructed with healthy and sustainable materials:
This week the core team continued updating the Murphy bed electrical in SketchUp 3D. We measured the electrical wires to be 111 feet of 12/3 and 183 feet of 12/2 and also tested several different placements of studs in the wall, as shown here.
Oluyomi Sanyaolu (Technical Writer and Researcher) completed his 4th week with the team, continuing cost analysis of external Earthbag Village components. This week Oluyomi finished a draft for the wind farm cost analysis, coming up with a total cost of $4,500 per 1kW turbine. He used 11 different sources to aid his wind system research and analysis. He also continued work on the hydro power systems research and cost analysis.

Bahy Ahmed (Architect) completed his 5th week helping with the Earthbag Village 4-dome cluster roof and floor plan updates. This week Bahy created the final version of furniture layout changes, updated door access to the spa, and new built-in seating and rooftop safety railings.
And Shadi Kennedy (Artist and Graphic Designer) also completed his 73rd week developing the Murphy bed instructions. This week he removed the 3-gang circuit box from the components section, added magnets for holding up the swinging headboard and hinges to the components section, did the various translations for newly added components, added new renders to the front page of the nightstand section, redid the page numbering on the nightstand section, and added new renders on several more individual pages.
DUPLICABLE CITY CENTER PROGRESS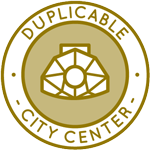 One Community is building adaptable solutions for a sustainable world through a Duplicable and Sustainable City Center that is LEED Platinum certified/Sustainable, can feed 200 people at a time, provide laundry for over 300 people, is beautiful, spacious, and saves resources, money, and space:
This week Ron Huang (Mechanical Engineer) continued with his 28th week working on the Energy Modeling for our LEED Platinum certification and City Center open source HVAC design tutorial. This week completed the LEED Report and began the summary report. You can see some of this behind-the-scenes work here.
Sneha Dongre (Structural Engineer) also continued with her 30th week helping with the Duplicable City Center structural details. This week she worked on setting up the City Center structural files for use with the new RISA 3D software we're using for the timber design for this structure.
HIGHEST GOOD FOOD PROGRESS
One Community is building adaptable solutions for a sustainable world through Highest Good food that is more diverse, more nutritious, locally grown and sustainable, and part of our open source botanical garden model to support and share bio-diversity:
This week the core team began researching information on the best chicken breeds for our desired purposes. We started detailing out our 16 choice birds and adding the info and photos to our behind-the-scenes chicken Google Doc, as shown here.
The core team also continued with the cost analysis and the detailed SketchUp model for the goat milking room. We also worked on the cost analysis for the goat barn by researching the type of foundations preferred for metal barns, grade beam footing, and feeders.
Ziqian Zheng (Architectural Designer and Drafter) also continued with week 2 of his work on the Transition Kitchen designs. This week he completing version one of the sketchUp model and renderings shown here.
He also produced this initial walkthrough video for this structure.
HIGHEST GOOD EDUCATION PROGRESS
One Community is building adaptable solutions for a sustainable world through Highest Good education that is for all ages, applicable in any environment, adaptable to individual needs, far exceeds traditional education standards, and more fun for both the teachers and the students. This component of One Community is about 95% complete with only the Open Source School Licensing and Ultimate Classroom construction and assembly details remaining to be finished. With over 8 years of work invested in the process, the sections below are all complete until we move onto the property and continue the development and open sourcing process with teachers and students – a development process that is built directly into the structure of the education program and everything else we're creating too:
This week Dan Alleck (Designer and Illustrator) completed his 57th week helping with render additions and finishing work for the rooms in the the Ultimate Classroom. Here you can see his 1st round of revisions and additions to the green room representing "Science."
HIGHEST GOOD SOCIETY PROGRESS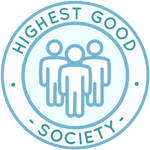 One Community is building adaptable solutions for a sustainable world through a Highest Good society approach to living that is founded on fulfilled living, the study of meeting human needs, Community, and making a difference in the world:
This week the core team updated all 15 of the pages linked to from our help wanted page.
Jin Hua (Web Marketer and Graphic Designer) also helped us run a new website analysis to help us improve the loading speed and indexing of our website.
And Emilio Nájera (Digital Marketer) worked on updating and adding additional headlines and descriptions for the Volunteer campaigns related to the help wanted volunteer ads we updated.
AND WE PRODUCED THIS WEEKLY UPDATES BLOG – CLICK HERE TO SUBSCRIBE
FOLLOW ONE COMMUNITY'S PROGRESS (click icons for our pages)


 
INVESTOR PAGES
GET INVOLVED
DONATE    ●     WAYS ANYONE CAN HELP     ●     MEMBERSHIP