Systems for Eco-Freedom – One Community Weekly Progress Update #233
Systems for eco-freedom are also systems for creating global sustainability. These systems are about freedom through replicable and do-it-yourself models for food, energy, and housing self-sufficiency and sustainability. One Community is also designing them to cover education, for-profit and non-profit economic design, social architecture, fulfilled living practices, and global stewardship models. Combined, we call this living and creating for The Highest Good of All.
OUR MAIN OPEN SOURCE HUBS


Click on each icon to be taken to the corresponding Highest Good hub page.
One Community's physical location will forward this movement as the first of many self-replicating teacher/demonstration communities, villages, and cities to be built around the world. This is the September 10, 2017 edition (#233) of our weekly progress update detailing our team's development and accomplishments:
Systems for Eco-Freedom
One Community Progress Update #233
Here is the bullet-point list of this last week's design and progress discussed in detail in the video above:
SYSTEMS FOR ECO-FREEDOM INTRO: @0:34
HIGHEST GOOD HOUSING: @6:52
DUPLICABLE CITY CENTER: @10:05
HIGHEST GOOD FOOD: @11:40
HIGHEST GOOD EDUCATION: @12:11
HIGHEST GOOD SOCIETY: @13:02
SYSTEMS FOR ECO-FREEDOM SUMMARY: @14:12
CLICK HERE IF YOU'D LIKE TO RECEIVE AN EMAIL EACH WEEK WHEN WE RELEASE A NEW UPDATE
YOU CAN ALSO JOIN US THROUGH SOCIAL MEDIA


 
ONE COMMUNITY WEEKLY UPDATE DETAILS
HIGHEST GOOD HOUSING PROGRESS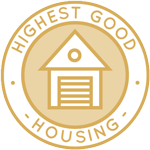 One Community is creating systems for eco-freedom through Highest Good housing that is artistic and beautiful, more affordable, more space efficient, lasts longer, DIY buildable, and constructed with healthy and sustainable materials:
This week the core team continued Sketchup design for the open source outdoor areas of the Recycled Materials Village (Pod 6). We completed the table with benches by adding flower boxes on each side, support rails underneath the tables, and backs to the benches. We also designed a single-person cable spoon bench, set up the library outside furniture layer, and placed plants around the library area.
The core team also added 3 final Tree House Village (Pod 7) renders to the page and began working on the complete village render, which is now approximately 15% complete.
In addition to this, we updated the Cob Village (Pod 3) open source hub to include summary introductions to all the image sections, as shown here.
Dijimba "Joss" Kabuyi Ilunga  (Electrical Engineer) completed his final week working on the electrical design details for the Vermiculture Bathrooms. Joss finished the designs in AutoCAD and wrote the summary of his work. This brings the electrical designs for this structure to 100% complete.
DUPLICABLE CITY CENTER PROGRESS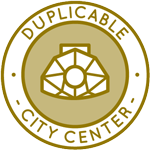 One Community is creating systems for eco-freedom through a Duplicable and Sustainable City Center that is LEED Platinum certified/Sustainable, can feed 200 people at a time, provide laundry for over 300 people, is beautiful, spacious, and saves resources, money, and space:
Falgun Patel (Mechanical Engineer) completed his 2nd week volunteering. This week's focus was beginning the process of reviewing the specifics of the remote-energy setup plan and starting the calculations to confirm the energy-needs details so we can update the Highest Good energy page.
Haoxuan "Hayes" Lei (Structural Engineer) continued work on the City Center structural engineering tutorial. What you see here is his 6th week of writing content. This week's content focus was pressure coefficients and considerations.
Dipti Dhondarkar, (Electrical Engineer) continued with her 49th week of work on the lighting specifics for the City Center. This week's focus was adding in the pool and walkway lighting details for the Social Dome and beginning to model the Dining Dome, as shown here.
Renan Dantas (Mechanical Engineer) continued with his 18th week working on the Duplicable City Center AutoCAD updates. This week's focus was the under-stair locker and rinse-shower details shown in the sections here.
Vamsi Pulugurtha (Mechanical Engineer) also continued work on the thermal lag research and reports for the City Center Heating and Cooling open source hub. What you see here are Vamsi's calculations showing how heat from the basement and boiler room transfers into and through the soil around these areas.
HIGHEST GOOD FOOD PROGRESS
One Community is creating systems for eco-freedom through Highest Good food that is more diverse, more nutritious, locally grown and sustainable, and part of our open source botanical garden model to support and share bio-diversity:
This week, the core team continued editing the food pages. We recalculated food needs and created replacement charts for the Food Procurement and Storage Plan and the Food Self-sufficiency Transition Plan pages, as you see here.
HIGHEST GOOD EDUCATION PROGRESS
One Community is creating systems for eco-freedom through Highest Good education that is for all ages, applicable in any environment, adaptable to individual needs, far exceeds traditional education standards, and more fun for both the teachers and the students:
This week, the core team continued the process of a final proofreading and editing of all 52 lesson plans. This week we completed the final two lesson plans, the  Consensus and Decision Making Lesson Plan and the Contribution Lesson Plan. This brings us to 52 of 52 finished, which is 100% completion!
The core team also completed a full-page update for the Reggio teaching methodology page. This included integrating all our research from two weeks ago, adding a new resource section, and updating the formatting.
HIGHEST GOOD SOCIETY PROGRESS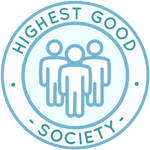 One Community is creating systems for eco-freedom through a Highest Good society approach to living that is founded on fulfilled living, the study of meeting human needs, Community, and making a difference in the world:
This week the core team invested several more hours developing the graphic showing where all our collaborators and volunteers are from. The focus was adding and organizing the interns we had from Brazil into their respective locations in the master layer for the video map. This information will be featured in our overview video and on the Team page. You can see here this work in progress.
We also created a new and updated summary video showing all our most current work. This video is also the most clear and concise video we've made, coming in at only 60 seconds in length and covering all the most important details of the project.
And the core team worked on proofreading and updating the formatting for the taxes page. The page is now 75% complete.
AND WE PRODUCED THIS WEEKLY UPDATES BLOG – CLICK HERE TO SUBSCRIBE
FOLLOW ONE COMMUNITY'S PROGRESS (click icons for our pages)


 
INVESTOR PAGES
GET INVOLVED
CONSULTANTS     ●     WAYS ANYONE CAN HELP     ●     MEMBERSHIP