Sustainable Global Energy Access – One Community Weekly Progress Update #334
Sustainable global energy access is possible through an open source network of sustainable teacher/demonstration communities, villages, and cities. One Community is designing the foundations for this and including open source and free-shared tutorials covering food, energy, housing, education, for-profit and non-profit economic design, social architecture, fulfilled living, global stewardship practices, and more.
OUR MAIN OPEN SOURCE HUBS


Click on each icon to be taken to the corresponding Highest Good hub page.
One Community's physical location will forward this movement as the first of many self-replicating teacher/demonstration communities, villages, and cities to be built around the world. This is the August 18th, 2019 edition (#334) of our weekly progress update detailing our team's development and accomplishments:
Sustainable Global Energy Access
One Community Progress Update #334
Here is the bullet-point list of this last week's design and progress discussed in detail in the video above:
SUSTAINABLE GLOBAL ENERGY ACCESS INTRO: @0:30
HIGHEST GOOD HOUSING: @6:01
DUPLICABLE CITY CENTER: @6:50
HIGHEST GOOD FOOD: @8:26
HIGHEST GOOD EDUCATION: @9:41
HIGHEST GOOD SOCIETY: @11:08
SUSTAINABLE GLOBAL ENERGY ACCESS SUMMARY: @12:13
CLICK HERE IF YOU'D LIKE TO RECEIVE AN EMAIL EACH WEEK WHEN WE RELEASE A NEW UPDATE
YOU CAN ALSO JOIN US THROUGH SOCIAL MEDIA


 
ONE COMMUNITY WEEKLY UPDATE DETAILS
HIGHEST GOOD HOUSING PROGRESS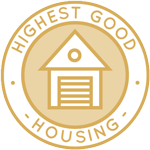 One Community is facilitating sustainable global energy access through Highest Good housing that is artistic and beautiful, more affordable, more space efficient, lasts longer, DIY buildable, and constructed with healthy and sustainable materials:
This week the core team finished the rest of the content for the most sustainable insulation options page. This week we added the Resources, Summary, and FAQ sections. You can see all of these additions here and this brings this page to 100% complete!
DUPLICABLE CITY CENTER PROGRESS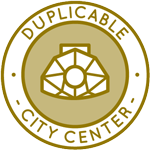 One Community is facilitating sustainable global energy access through a Duplicable and Sustainable City Center that is LEED Platinum certified/Sustainable, can feed 200 people at a time, provide laundry for over 300 people, is beautiful, spacious, and saves resources, money, and space:
This week Yuqiao Zhang (Architectural Designer/Drafter) completed his 11th week helping update the City Center AutoCAD and SketchUp files and designing the rainwater harvesting system. This week he finished the 3D gutter system design, updated the calculation for the new rainwater harvesting system, picked proper products with sufficient capacity, and updated the Living Dome restroom designs to provide ADA bathrooms and shower enclosures.
Ron Huang (Mechanical Engineer) continued with his 15th week working on the Energy Modeling for our LEED Platinum certification and City Center open source HVAC design tutorial. This week he continued revising and testing the new hydronic HVAC system. You can see some of this work here.
Sneha Dongre (Structural Engineer) also continued with her 20th week helping with the Duplicable City Center structural details. This week's focus was continued work creating the sliding door entryway frames and correcting and cross-checking angles and lengths of columns and beams in AutoCAD.
Kimya Azadmard (Senior Plumbing Engineer) additionally continued with his 2nd week as a member of the team. Kimya's focus this week was initial standardization-planning for the City Center plumbing AutoCAD files.
HIGHEST GOOD FOOD PROGRESS
One Community is facilitating sustainable global energy access through Highest Good food that is more diverse, more nutritious, locally grown and sustainable, and part of our open source botanical garden model to support and share bio-diversity:
This week the core team continued with week 21 of our development of the open source dams, lakes, and water-retention landscape design tutorial.  This week we created all the separate SketchUp files and added download links for each of them.
The core team also continued developing the behind-the-scenes content for the Open Source Permaculture Design page. This week's focus was formatting everything written so far and adding in the SWOT analysis details. You can see some of this work here.
And the core team continued cost analysis details for the 100-chicken coop. This week we researched all the materials and created the spreadsheet shown here.
The core team also created the initial page design and social media imagery for what will be the open source sheep hub.
And, last but not least, the core team continued researching sheep and incorporating what we learned into the behind-the-scenes sheep-tutorial Google Doc shown here.
HIGHEST GOOD EDUCATION PROGRESS
One Community is facilitating sustainable global energy access through Highest Good education that is for all ages, applicable in any environment, adaptable to individual needs, far exceeds traditional education standards, and more fun for both the teachers and the students. This component of One Community is about 95% complete with only the Open Source School Licensing and Ultimate Classroom construction and assembly details remaining to be finished. With over 8 years of work invested in the process, the sections below are all complete until we move onto the property and continue the development and open sourcing process with teachers and students – a development process that is built directly into the structure of the education program and everything else we're creating too:
Guy Grossfeld (Graphic Designer) continued with week 5 of his work adding people and object additions to the redesigned and re-rendered sections of the Ultimate Classroom. Here are the last two drafts from guy, they show two more main-room perspectives.
Dan Alleck (Designer and Illustrator) also completed his 51st week helping with the Ultimate Classroom. Here you can see his continued development of the Orange room.
HIGHEST GOOD SOCIETY PROGRESS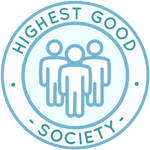 One Community is facilitating sustainable global energy access through a Highest Good society approach to living that is founded on fulfilled living, the study of meeting human needs, Community, and making a difference in the world:
This week the core team created our new Privacy Page and cookies compliance footer shown here. This brings us into compliance with the EU Users' Rights under the new General Data Protection Regulation.
The core team also updated our entire volunteer on-boarding and information page set. This included the collaboration page and application, promotion page, win-win page, and compensation page. You can see some of the updates here.
Emilio Nájera (Digital Marketer) also continued with his 41st week as part of the marketing team by launching all the Highest Good of All sub-group campaigns, creating and adding extensions for all our campaigns, and researching a new "Accelerator program" Google is offering. You can see some of this work here.
AND WE PRODUCED THIS WEEKLY UPDATES BLOG – CLICK HERE TO SUBSCRIBE
FOLLOW ONE COMMUNITY'S PROGRESS (click icons for our pages)


 
INVESTOR PAGES
GET INVOLVED
CONSULTANTS     ●     WAYS ANYONE CAN HELP     ●     MEMBERSHIP